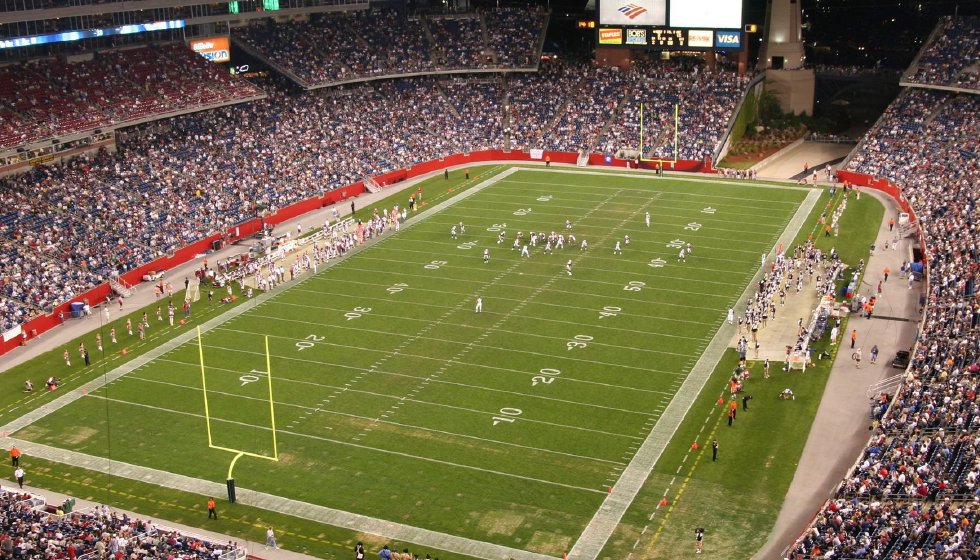 Massachusetts Edges Towards Sports Betting Legalization
Massachusetts took a giant stride towards legalizing sports betting when the House approved a sweeping economic development package by a vote of 156-3 this week. The $459 million plan includes the Massachusetts Sports Wagering Act, which would permit online, mobile and land-based sportsbooks to launch in the state. Operators would benefit from favorable licensing fees, although they would have to pay steep taxes as the state bids to boost its coffers following the lockdown.
The proposed legislation would create the Massachusetts Gaming Commission, which would be tasked with overseeing the licensing process. Sportsbooks would pay just $250,000 for a five-year license, and then there would be a renewal fee of $100,000 for the next five years. The initial proposal including a 15% tax on sports betting revenue, but this was doubled to 30% in an approved amendment earlier this week. It is not quite as steep as the 36% charged in Pennsylvania, where licensees are also charged an up-front fee of $10 million, but it would still be among the highest tax rates in the country.
Another amendment added a measure to legalize online lottery sales in Massachusetts, suggesting that the state is becoming increasingly open towards the gambling industry. The bill advanced to the state Senate, and it is expected to be rubber-stamped as the legislative session draws to a close today. One major beneficiary could be DraftKings, which is headquartered in the state. "As we confront an economic downturn and budget shortfalls, this is a unique moment for the legislature to act to protect consumers, create jobs, and bring an infusion of tens of millions of dollars in much needed revenues to the Commonwealth," said DraftKings in a joint statement with FanDuel, MGM and the Boston Red Sox.
A Substantial Prize
Massachusetts is the 15th largest state by population and the 11th largest by GDP. It has big sports teams in the area, including the Red Sox and the New England Patriots, and legal sports wagering could be huge if a competitive market springs up. Only three states – Illinois, Pennsylvania and New Jersey – have a larger GDP and also permit online sports betting.
Right now Massachusetts residents have to head over the bordering to the neighboring states of Rhode Island or New Hampshire if they want to place a legal sports wager. Otherwise they must use offshore sites or neighborhood bookies. Rhode Island, one of the first states to legalize sports betting, generated $18.7 million in sports betting revenue for the 2019-20 fiscal year, despite the impact of the coronavirus pandemic, according to new figures from the Rhode Island Lottery.
Rhode Island is a much smaller state than Massachusetts, and it has the potential to blow those figures out of the water. Sports bettors in Rhode Island – some of whom visited from Massachusetts – wagered a total of $200.2 million in the 12-month period. That represented a 50.6% increase on the previous year, and it can largely be attributed to the state's decision to roll out legal mobile sports wagering in September 2019.
Nevada Suffers Dip
We are approaching the start of the new NFL season, which will be massive for sportsbooks in New England. A brand new era gets underway in 2020, with Cam Newton replacing legendary QB Tom Brady after his high-profile move to Tampa Bay. The MLB season is also up and running, but the Red Sox have made an indifferent start in the AL East. The NBA resumed last night, with gripping victories for the Utah Jazz and LA Lakers, and legal sportsbooks across are poised to enjoy dramatic spikes in the sports betting handle.
It cannot come soon enough for Nevada. Before the pandemic, the Silver State was holding off a spirited challenge from New Jersey to remain the largest sports wagering jurisdiction in the country. However, it is reliant on in-person wagering and tourism, which has fallen off a cliff during this age of contagion. Bettors in the state wagered just $78.2 million on sports in June, a 75.9% year-on-year decrease in handle. Most of that went on sports like soccer and MMA.
In the three-month period from April to June, Nevada's sports betting handle reached just $134.4 million, and revenue was a mere $2.2 million. By contrast, New Jersey reported a sports wagering handle of $337.4 million in the three months to June 30, and $165 million of that came in June alone. Even Pennsylvania, which was previously a distant third, took $212.5 million in sports bets from April through June. Last month the sports betting handle reached $89 million, which leaves it comfortably ahead of Nevada.
The casinos and retail sportsbooks in Las Vegas are back up and running, but tourism numbers remain low. Nevada still requires in-person registration at brick and mortar casinos before players can wager online, and many sports fans are fearful of heading out to the Strip during the pandemic, leaving the state at a disadvantage. However, hopes abound of a sharp rebound in July and August.
Could Records be Shattered?
We could even be in line for a record-breaking few months for the nascent US sports betting industry. The NBA, NHL and MLB regular seasons are now all taking place, the MLS is Back tournament was the first North American sports competition to return earlier this month, and the new NFL season looms on the tournament. This quirk of the sporting calendar will mean that bettors have never had so much choice, while the first golfing major of the year is almost underway in San Francisco, the Champions League is heating up, UFC 252 has another stacked card and the US Open tennis tournament starts at the end of this month.
Sportsbooks will be desperate to seize market share after such a long barren period. The real winner should be the bettor, as the books will battle for your business by offering competitive odds and attractive bonuses. We have already seen New Jersey sportsbooks displaying aggression in offering generous odds on MLB, while FanDuel is giving away $80 million worth of free bets to celebrate the return of sports. It promises to be an interesting few months.
What do you make of the developments coming out of Massachusetts and Nevada this week? How do you think the betting world will change as more and more competitions make a return? 
Check out our US Odds conversion tool, Bet Calculator and our brand new Parlay Calculator so you never miss out on the action!