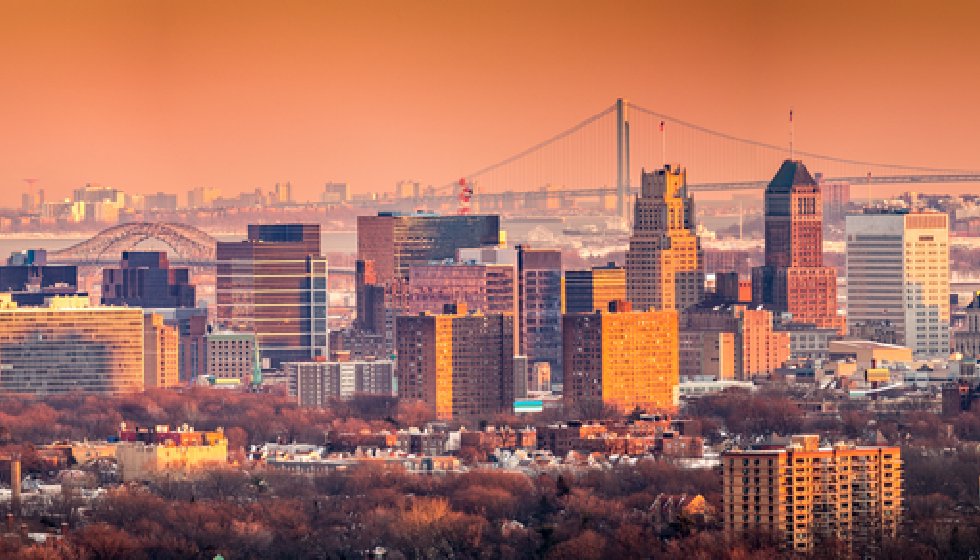 Mattress Mack Boosts New Jersey's October Performance
New Jersey sportsbooks should approach the winter trading period full of confidence after they pulled in a record-breaking handle of $486.9 million during October. That amounted to a 9.5% increase on the previous month's handle of $445 million, and it was 87.2% ahead of the same period in 2018. Revenue also increased significantly to $46.4 million, which amounts to a robust win percentage of 9.5%.
The nascent sports wagering market continues to mature in the Garden State, and there is a great deal of potential for further growth. However, Nevada looks set to maintain its status as the number one sports betting state for the time being. It took a handle of $546.2 million in September, which is considerably higher than New Jersey's best-ever performance. In October 2018, Nevada sportsbooks took $528 million in wagers, and the handle is highly likely to exceed $500 million once again when the Silver State reveals its October figures later this month.
New Jersey posted a larger handle than Nevada in May, July and August this year, but Nevada has regained its crown now that the football season has resumed. Yet Garden State operators should be proud of the progress they have made over the past year. The strong performance can largely be attributed to healthy competition in the state's burgeoning online sector. Online sportsbooks accounted for 85.5% of the handle in October, up from 84% the previous month, and it is unsurprising to see FanDuel reign supreme once again.
FanDuel Wins the Battle
The Meadowlands, which partners with both FanDuel and PointsBet, accounted for $24.8 million of the $46.4 million revenue in October. PointsBet is an intriguing site that offers sports fans the opportunity to enjoy spread betting as well as fixed-odds wagering, but the vast majority of that revenue would have gone to FanDuel. It has established itself as the dominant force in New Jersey's nascent sports betting industry, and it quickly became the market leader in neighboring Pennsylvania after launching there.
Resorts Digital in Atlantic City, which has DraftKings and Fox Bet operating on its license, took $10.6 million in revenue. DraftKings accounts for the bulk of that revenue, but Fox Bet is a strong brand with strong growth potential. FanDuel owner Flutter Entertainment is in the process of buying Fox Bet owner The Stars Group, so it could soon be a sister brand to FanDuel.
Mattress Mack Sees Astros Crash to Earth
No other operator held more than $2.5 million in revenue during October. However, the Unibet sportsbook had a strong month after taking a $1.25 million bet from Jim "Mattress Mack" McIngvale on the Houston Astros to win the World Series. The Houston furniture store owner promised to refund more than $20 million in purchases if the Astros were to win the title, and he decided to offset his risk by placing a number of large bets on an Astros triumph.
Mattress Mack generated a media storm when he touched down in Las Vegas, Mississippi and Atlantic City to wager on the series, and he chose William Hill and Unibet to bet with. At one point Houston was the clear favorite to secure a second World Series title in three years, but the Washington Nationals produced a stirring fight back to clinch a nail-biting victory in Game 7. It ensured that McIngvale did not have to refund the purchases, while William Hill and Unibet must have been toasting the Nationals.
McIngvale stood to win $25 million if Houston had seized the World Series, but he ended losing $13 million instead, although he did not have to pay out his customers. "I feel like I hedged perfectly," McIngvale told The Action Network while sitting in his car after Game 7. "The worst my customers got were great mattresses, the best would have been great, free mattresses. I would have loved for the Astros fans to win, but we had two bad games. My mattresses obviously had profit baked into them. I would do this again tomorrow – and I probably will. It's fun to be part of the greatest story in gambling history."
Thanks for Cutting Me Off!
Mattress Mack could not resist a few digs at sports betting operators. "I would like to thank Beau Rivage for not taking my $500,000 bet today," he said. He also praised Unibet for consistently having the highest odds against the Astros, and he thanked FanDuel for cutting him off, claiming it saved him money. McIngvale heaped further praise on the Scarlet Pearl Casino in Mississippi for taking all his action.
Baseball accounts for $698 million of New Jersey's sports betting handle in 2019. Basketball has just edged ahead, with $698.2 million, followed by parlays and then football, which is all but certain to take the lead by the end of the year. "October revenue increases demonstrate the 'shoulder season' is growing the gaming market for Atlantic City – a positive indicator indeed," said Rummy Pandit, executive director of the Lloyd D. Levenson Institute of Gaming, Hospitality and Tourism at Stockton University in New Jersey.

New York's Loss is New Jersey's Gain
The strength of the FanDuel brand is a major factor in the strong performance of the Meadowlands in New Jersey. However, it also benefits from the physical location of its brick and mortar sportsbook, which is just a few miles from Manhattan. New York has legalized sports wagering, but only at a few upstate casinos and not online, so if anyone in the Big Apple wants to place a legal sports bet the easiest option for them is to head to the Meadowlands.
There were just four brick and mortar sportsbooks operating in New York during October, and the total revenue they earned came to a relatively paltry $2.2 million. It highlights just how crucial it will be for New York to permit online sports betting if it wants to gain its fair share of revenue tax. New York State Senator Joseph Addabbo Jr. estimates that a quarter of New Jersey's sports betting revenue comes from New Yorkers. "We're missing out on a huge chunk of revenue which could be benefitting our students and citizens," he said as he urged lawmakers to unlock the state's potential in this field.
Iowa has also delivered its October stats. It now permits online wagering and its sports betting handle rose 20.7% to $46.5 million in October, while revenue reached $5.7 million. New York's GDP is 10 times the size of Iowa's and its population is 6.5 times larger, so it is clearly missing out by not rolling out online sports betting. Advocates like Addabbo and Assemblyman Gary Pretlow plan to push for mobile wagering next year, but for now New York's loss is New Jersey's gain.