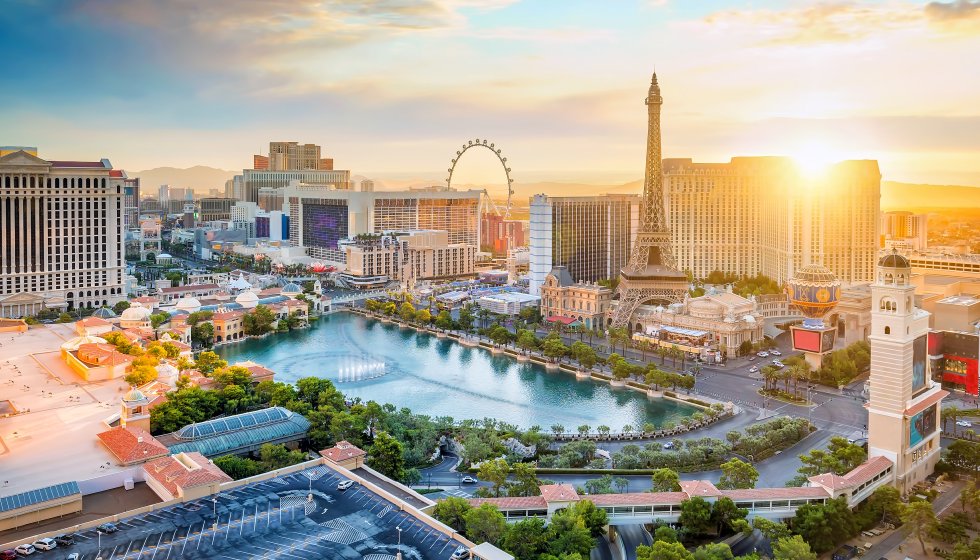 Nevada Leads Strong Growth for the Sector
Nevada On Top
Nevada has regained its status as the leading sports betting market in the United States after operators took a handle of
$546.2 million
in September. That saw it comfortably eclipse the
$445.6 million
that New Jersey sportsbooks brought in during the month. The new NFL season has given Silver State operators a significant boost, and football accounted for $377.5 million of the handle during the month of September. Sportsbooks managed to hold 9.5% of the overall handle, resulting in a handsome revenue of more than $52 million during the 30-day period.
It was one of the strongest months on record for Nevada books, and it suggests they should enjoy a robust trading period throughout the winter. The state lost its crown as the leading market in America for the first time in May 2019. The states have engaged in an entertaining seesaw battle ever since: Nevada battled back to come out on top in June, while New Jersey regained the lead in July and held onto it in August, but now Nevada is back at the summit once again.
Pennsylvania Growth Dents New Jersey's Performance
Football has always been crucial to the fortunes of Nevada's sportsbooks and they should have raked in plenty of tourists' dollars during September. New Jersey enjoyed its best month since it legalised sports wagering, but it still came in at 18.4% smaller than Nevada. That could be down to the launch of mobile sports wagering in Pennsylvania. The Keystone State brought in almost $195 million in sports betting handle in September, and its residents are now less inclined to cross over into New Jersey in order to place legal sports wagers.
Pennsylvania has the largest population of any state with a legal sports betting trade, and it also has seven major sports teams, so it could eventually surpass both Nevada and New Jersey – although a punitive tax regime could prove to be an issue. The states with the greatest potential are California, Texas and New York, but the first two have not legalised sports betting and New York only permits it at a handful of upstate brick and mortar casinos.
Missing a Huge Chunk of Revenue
Some lawmakers are concerned that the Empire State is missing out. Many New Yorkers cross over to the FanDuel sportsbook at the Meadowlands in New Jersey to place legal wagers. "New Jersey sportsbooks handled a record $446 million in bets in September – and with estimates that 25 percent of that amount came from New York bettors, we're missing out on a huge chunk of revenue which could be benefitting our students and citizens," said New York state senator
Joseph Addabbo Jr.
"The
Addabbo believes the market would take off quickly if New York liberalises its approach to sports betting. But right now the big states to watch are Nevada, New Jersey and Pennsylvania. 
FanDuel launched in Pennsylvania a couple of months ago and its popular online sportsbook quickly usurped those run by local operators Rivers and Parx to become the market leader. Now its old rival DraftKings, which is second to FanDuel in New Jersey, is poised to launch in Pennsylvania. 
A soft launch will take place on Monday and then it will start aggressively promoting its services to sports fans across the state. "DraftKings is excited to receive our Sports Wagering Operator License, moving us one step closer to bringing our top-rated online and mobile sportsbook app to sports fans in Pennsylvania," said chief compliance office
Tim Dent
. "Working in partnership with the outstanding team at Penn National Gaming, we expect the mandatory soft-play period to begin on Nov. 4 toward the goal of an official public launch a few days later."
Pennsylvania Gains Momentum
Pennsylvania charges an eye-watering one-off licensing fee of $10 million for anyone that wants to launch a sportsbook. It then takes an extremely high 36% revenue tax and that has deterred some operators from launching. The industry lobbied for a reduction in the state's demands, but Pennsylvania stuck to its guns. Rush Street Gaming and Greenwood Gaming were the first companies to agree and a tentative industry began towards the end of 2018, and now big names like FanDuel and DraftKings are piling in.
This increased competition should be good news for sports bettors, as the rivals will need to offer sharper lines and exciting promotions to stand out, while the state is raking in cash from licensing fees. Critics say it is cutting its nose off to spite its face, as they argue the handle will never be as big as New Jersey's while the tax is so high, meaning it will miss out on tax dollars, yet it has stuck to its guns. It adopted a similar strategy around slots and table games and it ultimately proved to be a shrewd move, as the industry has flourished in spite of high taxes.
New Hampshire Developments
DraftKings is also set to bolster its presence in New England. New Hampshire opened up a tender process that saw 13 operators apply to run online and retail sportsbooks in the state on a monopoly basis. DraftKings finished
top of the pile
, scoring 810 out of 1,000 for mobile and 790 out of 1,000 for retail. That left it ahead of Stockholm-listed Kambi and ROAR – a joint venture between MGM Gaming and Ladbrokes Coral owner GVC – for mobile, and ahead of ROAR and William Hill for retail. William Hill has a similar set-up in Rhode Island and Delaware, but it could not match DraftKings in New Hampshire's estimations.
DraftKings' success could be attributed to its willingness to hand over a large chunk of its revenue. It pledged to give the state 51% of its gross gaming revenue to be the exclusive online operator in New Hampshire. ROAR only offered 20%. DraftKings said it would hand over 21% if New Hampshire chose up to three vendors, and 16% if up to five operators were selected. The state was enticed by that 51% figure, and it is now in the process of appointing DraftKings as its exclusive sportsbook provider. Final approval for the contracts will take place on or around November 20.