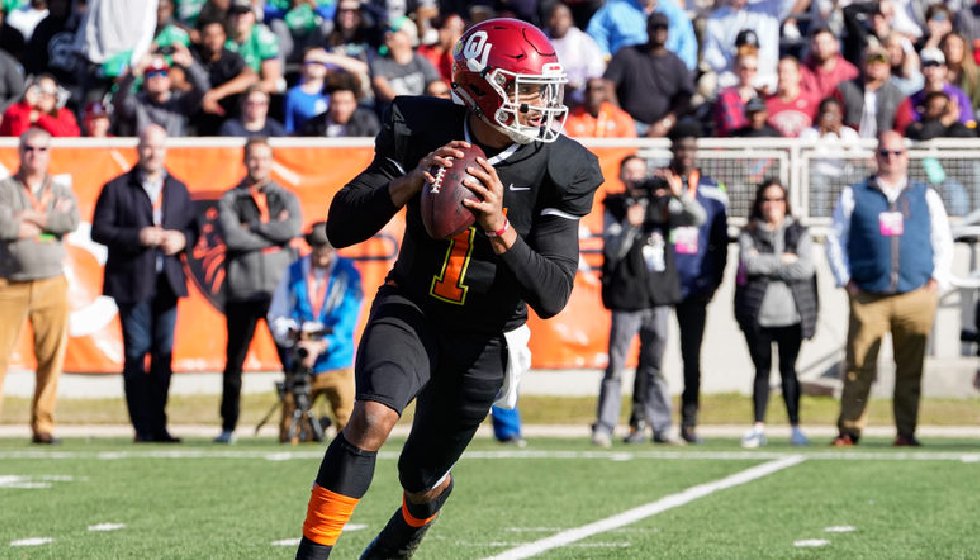 Nevada Posts Its Largest Sports Wagering Handle
Nevada became the latest state to reveal record-breaking October figures when it revealed that sportsbooks took a handle of $659.9 million last month. That represents a 21% year-on-year increase compared to October 2019, and a 14.7% increase on the $575.1 million they took in September. Mobile wagering accounted for just 57% of the total handling, showing that the retail books in Las Vegas and Reno are back in business following the Covid-19 lockdown.
It was enough to cement Nevada's status as the second-largest state for sports betting.
It could not topple the record $803 million handle that New Jersey sportsbooks posted, but it was ahead of the $525.8 million wagered in Pennsylvania. Mobile sports betting accounts for around 90% of the handle in those states, so they have grown a lot faster than Nevada during this current age of contagion.
Nevada's figures pushed the total monthly sports betting handle in the United States past the $3 billion mark for the first time. Twenty-seven out of 50 states have now legalized sports wagering in one form or another, but not all have gone live yet. Sportsbooks benefited from a glut of action in October, as the pandemic caused several sporting events to be delayed, leading to an unusually packed fall calendar.
Football Frenzy
Football handle in Nevada hit $441.1 million in October, a 24% increase on October 2019. Major NCAAF conferences like the Big Ten returned to action, giving sports betting operators a timely boost. Baseball handle increased 33.4% year-on-year as the MLB playoffs raged on. Interest in Asian baseball also spiked during the pandemic, and bettors remain keen on it even after US sports leagues returned.
In October 2019, a new NBA season was beginning, and Nevada books took around $36 million in basketball wagers. Last month saw the delayed NBA Finals come to a conclusion in this bizarre sporting year, with the LA Lakers wrapping up a 4-2 victory over the Miami Heat. Basketball wagering increased by $1million year-on-year.
Operators held $42.4 million revenue on that $659.9 million handle in October, equivalent to around 6.4%. It was a substantial increase on the previous month, but down 11.5% year-on-year, as bettors had a lot more success in October than they did a year previously. Total gaming win for Nevada was $822.7 million, down from just over $1 billion in October 2019. Gaming on the Las Vegas Strip was down 30%, as tourists stayed away due to the pandemic, but Downtown Vegas was only down 22.7% and Reno saw an increase.
Iron Mike to the Rescue
The NFL is now the only major sports league in action, so handle is likely to dip in November. NCAAB action has just started up – Gonzaga looked scary good in a 102–90 win against Kansas last night – and NCAAF is in full swing. However, NBA action is not set to resume until Christmas, and the NHL season will not begin until January 1 at the earliest. All the tennis Grand Slams and golfing majors are finished for the year, so sportsbooks are looking for new revenue streams.
Step forward Mike Tyson and Roy Jones Jr, who are gearing up to lock horns in an eagerly anticipated bout in Los Angeles tomorrow night. Iron Mike is now 54 years of age, while Jones is just three years younger, so these fighters are not exactly at the peak of their powers, but the showdown has captured the public's imagination.
Jones started out as a middleweight, but he went on to win world titles in multiple weight groups. He became the undisputed light heavyweight champion in 1999 and won the WBA heavyweight title in 2003. It is a long time since he was world champion, but he has continued to fight on a regular basis, and he took his record to 66-9 with a victory over Scott Sigmon in Florida back in February 2018.
Jones is widely regarded as one of the greatest of all time, but Tyson is the star draw. He has not stepped into the ring for more than 15 years, when he lost to the unheralded Kevin McBride. Tyson's career fizzled out, but back in the day he was a force of nature. He has since got back into shape, and everyone is excited to see his big comeback in this exhibition fight.
DraftKings Makes Tyson the Favorite
DraftKings has signed up as the official sports betting partner for the fight. "Viewers of this fight will be at the forefront of a premier and customer-first event that pits two generationally dominant boxing talents against one another while also integrating DraftKings branding and exclusive sportsbook data for a seamless second-screen experience," said Ezra Kucharz, chief business officer at DraftKings. "Sports betting technology has evolved exponentially since Mike Tyson or Roy Jones Jr. were crowned world champions, so seeing these legends now clash within this innovative era of our industry is something special."
DraftKings has made Tyson the -225 favorite for the fight, while Jones is the +185 underdog. Jones is an inch taller than Tyson and he has a significantly longer reach, but Tyson was always a heavyweight, and he was utterly devastating early on in his career, so he is likely to have a power advantage in this fight. Evander Holyfield, Oscar de la Hoya and Buster Douglas are among the former opponents backing Tyson to win.
Fans can also look forward to a packed undercard featuring YouTube star Jake Paul against Nate Robinson. Paul predicted a Tyson win in the main event. Badou Jack will fight Blake McKernan, Viddal Riley takes on Rashad Coulter and Jamaine Ortiz is up against Sulamain Segawa. "We couldn't be happier to have DraftKings as the betting partner for the Tyson vs. Jones Jr. fight," said Ryan Kavanaugh, a producer of the event. "This is an epic event we will all remember, and it is exciting to have the power and scale of DraftKings allow viewers to participate in a meaningful way."