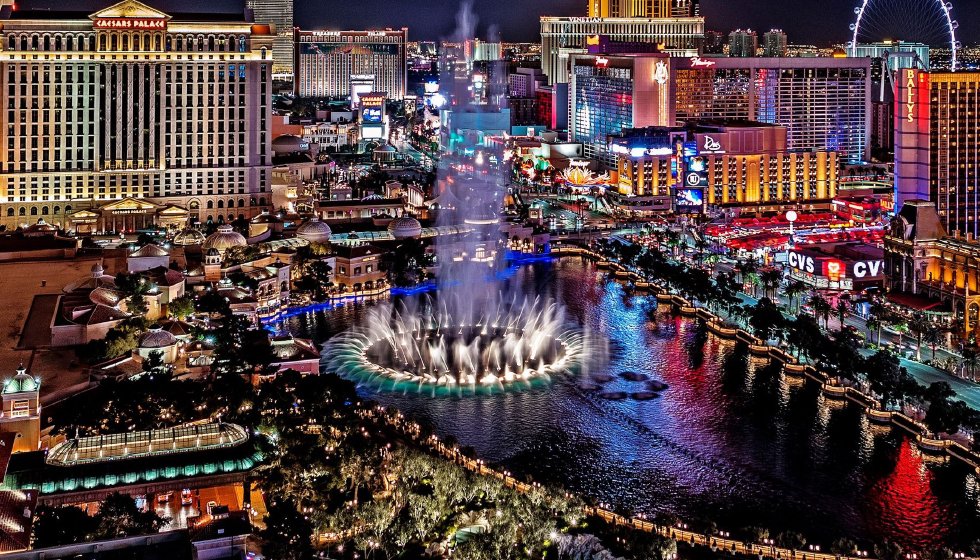 US Nevada Pushes Past $2.5 Billion
State of the Union: US Sports Betting Update – Nevada Pushes Total September Sports Betting Handle Past $2.5 Billion
Nevada sportsbooks enjoyed a strong recovery in September as the state's total handle surged to $575.1 million. It was the best September in Silver State history, and the fourth best monthly performance Nevada has ever reported. Mobile sportsbooks accounted for just 54.9% of the handle, down from 64.3% in August, showing that land-based sportsbooks in Las Vegas and Reno are back in business.
The $575.1 million handle left Nevada well short of New Jersey's record-breaking $748.6 million in September. However, it was comfortably ahead of the $462.7 million that Pennsylvania sportsbooks handled, leaving Nevada as the second largest state for sports betting in the country. The books kept hold of $32.9 million in revenue, according to the report from the Nevada Gaming Control Board. That amounts to 5.7% of the handle, so it was a reasonably good month for bettors.
Football was the most popular sport, accounting for $221.9 million of the handle. September was the first month in which sports bettors could wager on all four major US sports. That is due to delays caused by the Covid-19 pandemic. It was final month of the regular MLB season, and baseball handle reached $147.3 million. Basketball weighed in with $147.3 million for the NBA playoffs, while there was $25 million in hockey handle. Only the Stanley Cup Finals took place in September. The "other" category, which lumps together soccer, tennis, UFC, boxing et al, had $60.4 million in total handle
A Record Month
Nevada's tally pushed the total monthly US sports betting handle past the $2.5 billion mark for the first time. The previous record of $2.1 billion was set in August. It will grow even higher when Illinois reports its figures for September. Illinois reported a handle of $139.8 million in August, but the nascent market is expected to grow significantly in September due to increased competition. FanDuel and DraftKings are now up and running in the state, providing competition for local operator BetRivers.
Colorado took $207.6 million in sports wagers during September and Indiana had a $207.4 million handle, leaving them currently fourth and fifth in the chart. Illinois could well leapfrog both states in September and then go on to form a "big four" alongside New Jersey, Nevada and Pennsylvania as it continues to mature.
Sports betting is now legal in 19 states, plus Washington, D.C., while four more states – Virginia, North Carolina, Tennessee and Washington – have legalized sports wagering and are pending launch. Yet Pennsylvania, Illinois and New Jersey are the largest operational states by population and GDP, and Nevada benefits from a long sports betting heritage and tourism from California and elsewhere.
Going to the Polls
More states could jump on the sports betting bandwagon this week. Americans will go to the polls on Tuesday, November 3, to choose their president for the next four years, and they will also decide the make-up of the House of Representatives and the Senate. In three states, they will have an extra decision to make. Voters in Maryland, Louisiana and South Dakota will be able to have their say on whether or not sports wagering should be legalized.
In Maryland, Question 2 simply calls for a yes or no vote on whether the state should allow sports betting. The Baltimore Sun reported pro-gambling groups spent another $1.6 million trying to convince Marylanders to approve sports betting in the build-up to the vote. That comes on top of the $2 million they already spent. FanDuel and DraftKings spent $750,000 apiece, while MGM just added $500,000 to the war chest. The group of sportsbooks has advertised on TV and radio around sporting events. A recent poll they conducted suggested that 60% of Marylanders intended to vote yes, 28% no, and 12% were undecided.
In Louisiana, Act No. 215 is a proposition to authorize sports wagering activities and operations in each of the state's 64 parishes. Two years ago, 47 out of 64 Louisiana parishes voted to approve daily fantasy sports, and industry groups hope they will look favorably upon sports betting. If approved, the state legislature would have to create a framework for the new industry, and it could be ready to launch in 2021.
An amendment to the South Dakota Constitution would authorize the legislature to allow sports wagering in the city of Deadwood, the center of gaming in the state, if approved. Polling from the Deadwood Gaming Association indicates that a majority of people in the state are in favor of permitting sports wagering. There is cautious optimism among Deadwood gaming operators about Amendment B's chances of success. If all three vote yes, it would take the total states that have legalized sports wagering to 27, more than half of the 50 states in the country.
European Books Make Biden the Heavy Favorite
US sportsbooks are not permitted to offer politics betting. However, bookmakers in Europe and elsewhere have been running extremely popular betting markets on the outcome of the election all year. Joe Biden was the underdog after winning the Democratic nomination, but he then became the odds-on favorite after Covid-19 swept across the country and ravaged the economy.
In late August, President Trump moved neck-and-neck with Biden again after putting out a "law and order" message as Black Lives Matter protests raged across the country. By September, some bookmakers had the president as the odds-on favorite once again, but Biden started to pull away after the first presidential debate. Polling now shows that Biden has a healthy lead over his rival in several key swing states, and he is now the clear favorite to win the election.
The best odds you can find on a Biden win are -182 at William Hill, while some sites have him as low as -227. President Trump is now the +175 underdog. However, he would point out that he was a huge underdog in 2016, and we all know what happened there. It is shaping up to be a monumental week in US politics, and it could also prove to be an important one for the sports betting sector, as legalization in Maryland, Louisiana and South Dakota could spark regional dominos effect, causing neighboring states to follow suit.
Keep up to date with all the latest goings on in the world of betting right here at Bet Today USA. Make sure you check out all of our latest odds and betting predictions from the world's best bookmakers, as well as ramping up your winnings with our brand new Parlay calculator!