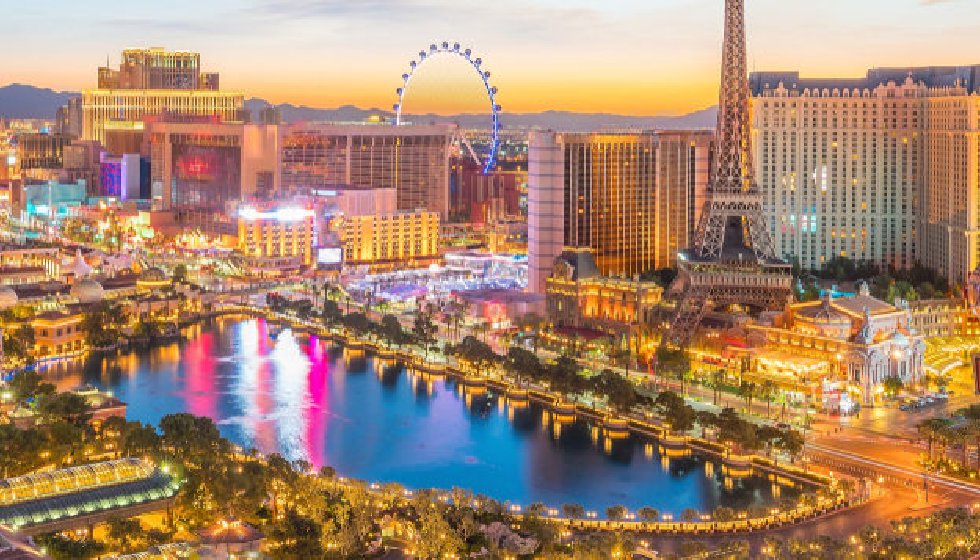 Sports Betting - Update Nevada Reigned Supreme in 2019, But Can It Hold Onto Its Crown?
Nevada narrowly held onto its status as the leading state for sports betting when it took a handle of $571.1 million in December. That was $13.3 million higher than the handle achieved by its closest rival, New Jersey, allowing the Silver State to finish the year as top dog. Football was the most popular draw at Nevada sportsbooks in December as it accounted for almost 60% of the action, while basketball accounted for a further $171.6 million.
That strong performance helped drive Nevada to a record handle for 2019. Its sportsbooks took a total of $5.3 million in wagers, which is a 6.2% increase on the previous year. Revenue also grew 9.3% to hit a new record of $329.1 million. Football was the most popular sport at Silver State sportsbooks in 2019, with a handle of $1.9 billion, followed by basketball at $1.7 billion and baseball at $1.1 billion. Handle for all sports increased year-on-year, although parlays decreased slightly.
Pretender to the Throne
New Jersey gave Nevada a run for its money throughout 2019. It actually surged ahead of the Silver State during a few months in the quiet summer period, but Nevada finished top of the pile in September, October, November and December after the new NFL season began. New Jersey ended 2019 with a handle of $4.6 billion, which is an impressive performance for a market that is a long way from maturity.
Its handle was $92.7 million smaller than that of Nevada in September, but it closed the gap to $56 million the following month. In November, Nevada posted the highest monthly handle on record – $614 million – but New Jersey was just $51.4 million behind. In December the difference between the two states was reduced to a mere $13.3 million, suggesting that New Jersey could retake the lead in January and perhaps end 2020 as the new king.
Online wagering really took off in New Jersey during 2019 and it now accounts for around 85% of the handle. Nevada is a lot more reliant on retail wagering at the sportsbooks in Las Vegas, which are popular among visitors to the state. If it maintains its upward curve in 2020, the Garden State could usurp Nevada once and for all. It has a far larger population and Atlantic City is also a big tourist destination.
New Rivals Gather Pace
Yet Pennsylvania could overhaul both of them. It has a larger population and GDP than New Jersey and it has seven pro sports teams – four in Philadelphia, and three in Pittsburgh – while the onerous tax and licensing regime has not proved too onerous thus far. Handle grew to a record $342.5 million in Pennsylvania last month, which is interesting against a backdrop of month-on-month declines in New Jersey and Nevada.
Pennsylvania is currently the largest state with legal online and retail sports betting. However, Illinois is a similar size, and it will soon usher in a new era of sports wagering, although leading operators FanDuel and DraftKings will be barred for the first two years. This is a so-called "bad actor" punishment for them offering DFS to Illinoisans when it was technically illegal, but critics say it is an attempt to allow local operators to seize control of the market before FanDuel and DraftKings are finally allowed to launch.
New York is the biggest state to allow sports betting, but online remains outlawed and it is confined to retail wagering at a few upstate casinos. The legislative process is moving slowly in the Empire State and Gov. Andrew Cuomo left online wagering out of his budget for the next fiscal year. That will leave Nevada, New Jersey and Pennsylvania to vie for the role of market leader while Illinois finds its feet in 2020, and it looks set to develop into a fascinating battle.
Super Bowl Fever Sets In
Sports betting operators are gearing up for an extremely busy week, as Super Bowl LIV takes place in Miami on Sunday. It will pit the most devastating QB in the business against the most ferocious defense in the league, and it will be interesting to see the 49ers attempt to limit the threat posed by Patrick Mahomes.
The American Gaming Association estimates that 26 million Americans will place a bet on the big game, an increase of 3 million on last year. It arrived at that conclusion after surveying 2,200 adults across the country on January 21-22 and then upweighting their answers to cover the whole population. It predicts that Americans will wager $6.8 billion on the Super Bowl, but legal sportsbooks will only see a fraction of that.
Illegal Sports Betting Industry Remains Rampant
The AGA said 4 million Americans would visit a legal brick-and-mortar sportsbook to bet in person on the game, a 25% increase on 2019. Nearly 5 million will bet online, either via a legal site or an illegal offshore sportsbook. The rest will wager with an illegal neighbourhood bookie, in a pool or squares contest, or casually with family and friends. The big challenge in 2020 for legal operators is seizing as much market share as possible from illegal bookies.
"With 14 operational markets and another seven close behind, Americans have never before had so many opportunities to wager on the Super Bowl in a safe and legal manner, and clearly, they are getting in on the action," said Bill Miller, president and chief executive of the AGA. "With increased visitation to legal sportsbooks, we are successfully drawing bettors away from the predatory illegal market.
"I have absolute confidence that Americans didn't start betting on sports when PASPA was overturned. What makes this year's Super Bowl remarkable is that more fans than ever before will have the reassurance that the integrity of their bets on the big game will be preserved. The continued expansion of legal sports betting—to the detriment of the illegal market—truly benefits all stakeholders, from enhanced fan engagement for teams to added tax revenue for state and local economies."
More than $17 billion has been wagered legally on sports since the Supreme Court struck down PASPA in May 2018, the bulk of it in Nevada and New Jersey. Fourteen states now offer regulated sports betting, with six more states and the District of Columbia poised to open legal markets in the coming months after passing legislation to that effect. There is active legislation underway in 15 more states, and many more are expected to legalize sports betting in 2020, creating a domino effect across the country.