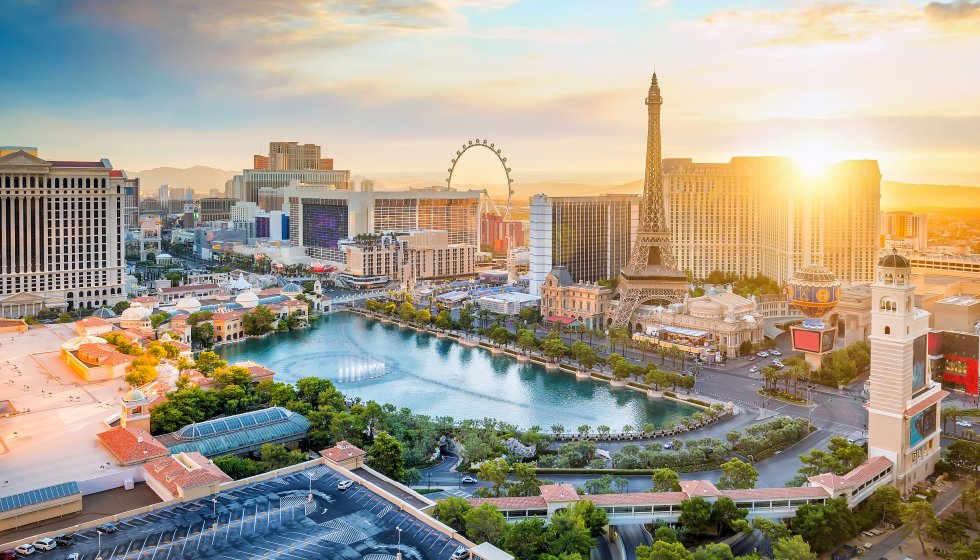 Nevada Retains Top Dog Status
Nevada outpaced every other state in October as its operators handled $543.9 million in sports wagers over the course of the month. That saw it comfortably beat New Jersey and hold onto its position as the largest state for sports betting in the U.S. Handle grew by a modest 2.9% year-on-year, but revenue shot up by 62.1% to hit $47.9 million. That signified a tough month for bettors, who particularly struggled when it came to parlays and betting on the World Series.
Silver State sportsbooks held onto 13.8% of all money wagered on baseball throughout the month. That figure was boosted by the exploits of Jim "Mattress Mack" McIngvale, the colorful furniture store owner. He promised his customers a refund on purchases if the Astros won the World Series and his liability was north of $20 million, so he hedged by betting on them. He placed most of his wagers in Mississippi, but he also went to Nevada and New Jersey, and sportsbooks cashed in when the Astros lost Game 7.
Football still accounted for the lion's share of sports bets in Nevada during October. NFL and college football fans wagered a total of $355.7 million, and the sportsbooks held onto 7.4% of that, equivalent to $26.2 million. Total basketball wagers reached just $36 million, as the new NBA season only began on October 22. That should increase significantly in November, pushing Nevada to an even higher overall handle figure. Bettors placed parlay bets worth just over $10.7 million during October, and sportsbooks held a massive 42% of that figure.
California Dreaming
Nevada and New Jersey combined for a sports betting handle of more than $1 billion for the first time in October, as Garden State operators took $487.9 million. That was the largest handle New Jersey has recorded since it legalized sports betting in the wake of PASPA's demise last year. It actually posted a higher sports betting handle than Nevada for a few months during the dog days of summer, when there was not much sporting action to bet on, but the Silver State has resumed its status as top dog since the new football season began.
Nevada benefits from a steady stream of sports fans that visit from neighboring California, the largest state by population and GDP. Sports wagering is illegal in California, and Las Vegas and Reno are obvious destinations for any sports fans that want to bet in a safe and legal environment. That could all change if California legalizes sports betting, a move that would significantly damage Nevada's performance, but there is a long way to go on that front.
The California Legalize Sports Betting on American Indian Lands Initiative, launched last week, aims to permit sports betting at tribal casinos and the state's five racetracks. The California horse racing industry said this week that it was pleasantly surprised by the proposed initiative, which would be put to Golden State voters in a ballot. "I think they did an excellent job of making sure that Californians will have a protected, legal means of doing sports wagering," said Robyn Black, a lobbyist for the California Thoroughbred Breeders Association. "We'd be hard-pressed to find anything but supportive and complimentary things to say about what the tribes have drafted."
It would quite pave way for the sort of open, competitive market that exists in states like Nevada and New Jersey, but it would be a step in the right direction for sports betting advocates in California. More than four-fifths of wagers are placed online, but the racetracks have previously been keen to limit it to brick and mortar sportsbooks. "That's not to say that, in the future, people may not want to look at that again," Black said. "But we believe for California to embark on this, to protect Californian jobs and protect the integrity of financial information and underage gaming, it should start with brick-and-mortars."
Washington, D.C. and New Hampshire Steam Ahead
Washington, D.C. is launching the application process for new sports betting licenses covering the nation's capital on Tuesday, December 3. The D.C. Office of Lottery and Gaming expects the initial review process to take 30 to 45 days, and it will then begin approving licenses. The District made a controversial decision to award Greek lottery provider Intralot a no-bid monopoly contract to run sports betting.
Opponents said the firm only won the contract by offering to hold up to 30% of wagers and arguing this would allow the District to earn more tax revenue. They said this high-hold model would be unattractive to bettors, who would simply continue betting with illegal bookies and offshore operators that provide way sharper lines.
Some council members said it would be bailing out a beleaguered company beset by financial woes, and there was an ethics issue when it emerged that council member Jack Evans – the sponsor of the district's sports betting bill – had a private business relationship with William Jarvis, a lobbyist associated with Intralot. However, Intralot remains in the driving seat. It will run a district wide mobile app and retail sports betting at up to four sports arenas and unlimited smaller businesses, and the first sportsbooks could open their doors in early 2020.
Elsewhere, the New Hampshire Lottery Commission approved a six-year sports wagering contract with DraftKings this week. The operator will pay the state 51% of revenue from online sports bets and 50% of revenue from retail sports bets, and this generous offer allowed DraftKings to beat rivals like William Hill and GVC to the contract. "We moved fast to get this done, and the deal is a win for New Hampshire," said Gov. Chris Sununu. "We are partnering with a world-class company to provide a first-rate customer service experience. With today's vote, everyone will now be able to bet on Tom Brady and the Patriots in time for this year's Super Bowl." It is only the second state in New England, after Rhode Island, to permit sports betting.