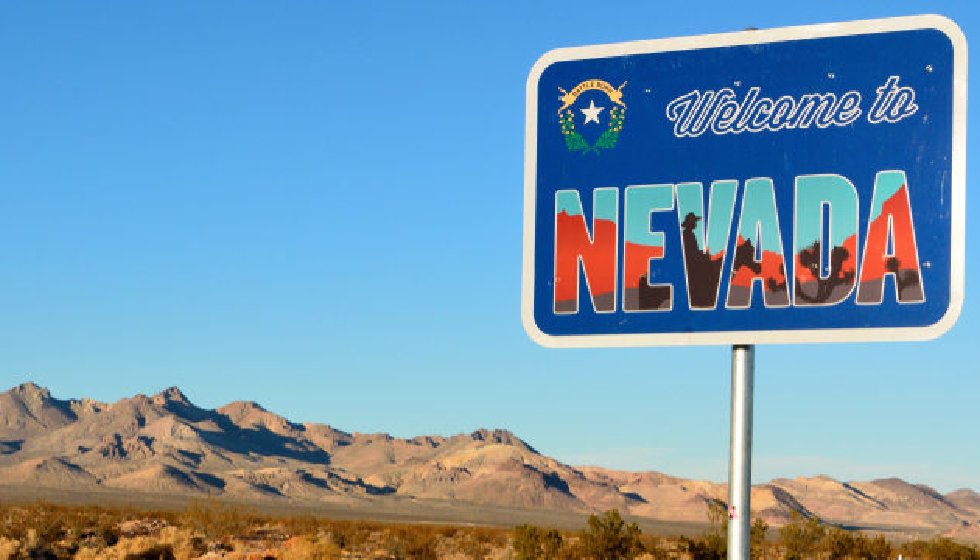 Nevada Smashes Sports Betting Record
Nevada sportsbooks took a record-breaking $614 million in wagers during November after enjoying a 5.7% year-on-year rise. It was the first time a US state had ever broken through the $600 million barrier, breaking the previous record of $596.8 million set in Nevada during March 2019. Sports betting revenue also increased 14.6% year-on-year to surpass $31 million and provide operators with plenty of festive cheer.
The figures confirmed Nevada's status as the number one state for sports betting in the USA. Its closest rival is New Jersey, which also enjoyed its strongest ever month in November, but it only managed a handle of $562.7 million. The Garden State actually surpassed Nevada for a few months during the quiet summer period in 2019, but Nevada has been comfortably on top ever since the new NFL season began.
Football accounted for $384.5 million of the handle and $22.5 million of the revenue, equating to a hold of 5.85%. Basketball was the next most popular sport among Nevada bettors, with $166.6 million in wagers and a revenue total of $8.1 million. The rest went on parlays and other sports like soccer, tennis and golf. Sportsbooks also had to pay out $6.2 million in November as a result of the Washington Nationals' success in winning the World Series.
Long Live the King?
"Sportsbooks in Nevada continued to be the leader in nationwide sports betting activity," said Michael Lawton, senior research analyst for the Control Board. "The $614.1 million represents an all-time record for the state, beating the previous record of $596.7 million set in March of this year," Lawton said. "For the calendar year, sports pool write sits at $4.7 billion, up 6.7%, and win of $292.8 million is up 14.2%."
Those are extremely robust figures and they should spark optimism among Las Vegas operators as they head into 2020. However, New Jersey may start to feel quietly confident of beating Nevada when it comes to handle and revenue this year. More than 86% of its $562.7 million handle in November came from online wagers, suggesting that this is how American sports fans prefer to bet. That would follow the trend seen in mature markets like the UK.
Nevada is a lot more reliant on retail sports betting, as it is not so easy for bettors to sign up to its apps. It is also reliant on tourism, as its population is just 3 million, compared to the 8.9 million people living in New Jersey. The Garden State has more professional sports teams within its borders and on its doorstep, and it enjoyed strong growth during 2019, so it could usurp Nevada this year.
Rivals Assemble
Yet Pennsylvania, a state with 12.8 million people and seven sports teams, could end up vanquishing both of them in the race to the top. The only states larger than Pennsylvania by population are California, Texas, Florida and New York. None of that quartet permit online sports betting, and New York is the only one to allow retail sports wagering at a few upstate casinos.
Pennsylvania charges a 36% tax rate on sportsbook revenue and a $10 million licensing fee, and both of those are far higher than the demands made by New Jersey and Nevada. However, a number of operators have now taken the plunge, with big names such as FanDuel and DraftKings rubbing shoulders with the likes of RSG, Greenwood Gaming and Penn State, and its sports betting handle soared to $316.4 million in November, with 84.3% of wagers placed online. The high demands from the state have not deterred competition, and Pennsylvania is enjoying healthy month-on-month growth, so it certainly has the potential to reign supreme, at least until one of the aforementioned quartet ushers in a new era of legal sports wagering.
Another contender to the throne is Illinois, which is the sixth-largest state by population but fifth by GDP. It has already legalized sports betting in a bid to raise tax revenue that can help bring down its budget deficit, and the first sportsbooks are expected to launch in 2020, although no official date has been set. Another challenge is that FanDuel and DraftKings – the top two operators in New Jersey – are banned from launching for the first two years of the industry due to a so-called "bad actor" punishment relating to their DFS days.
The Mack Effect
Several smaller states have also legalized sports betting since PASPA was struck down in May 2018. Mississippi was among the first to take the plunge, but its performance has been hampered by a lack of online sports wagering. It still managed to have an excellent month in October 2019 due to the World Series result.
A Houston-based furniture storeowner called Jim "Mattress Mack" McIngvale promised his customers refunds if his beloved Astros won the World Series. He ran a similar promotion in 2017, when they did indeed triumph. His liability this year stood at more than $20 million, so he set out to mitigate potential losses by betting $13 million on the Astros winning the series. Most of his bets were placed in Mississippi after he praised the gracious and accommodating staff at the Scarlet Pearl Casino and others along the coast.
When the Nationals seized glory, the books cashed in. Mattress Mack did not have to give his customers refunds, but his betting losses allowed the state's revenue to increase by more than 4,500% to $10 million. It was always going to be hard for Mississippi to lap that in November, and the state revealed this week that revenue did indeed decline 69.2% to $3.8 million compared to October.
However, operators will not be too disappointed, as the handle grew considerably, and revenue more than doubled compared to November 2018. It suggests that Mississippi is making steady progress in the sports betting sector, despite a lack of mobile wagering, with college football proving particularly popular in November. Neighboring Louisiana does not have legal sports betting, and many residents crossed over into Mississippi to bet on LSU.