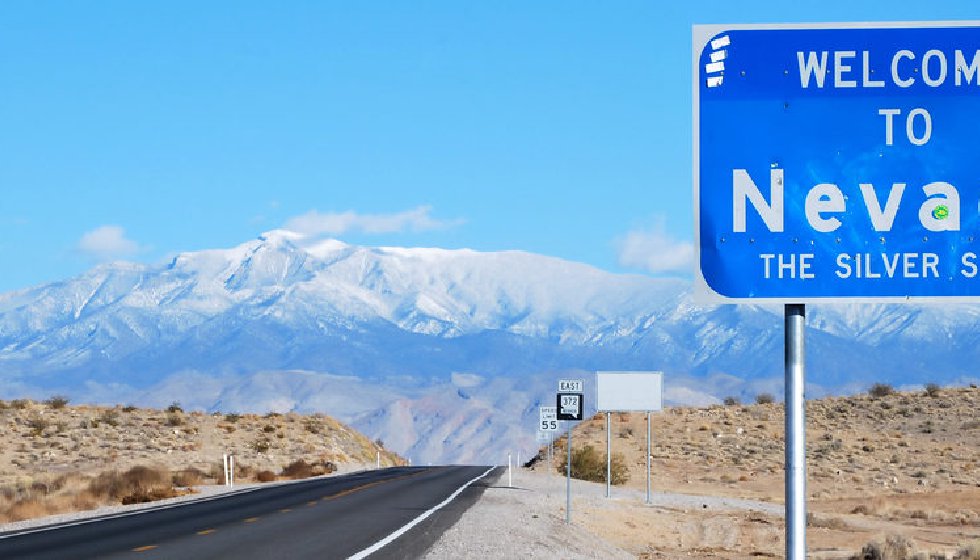 Nevada Sports Betting Handle Dwindled in April
Nevada Sports Betting Handle Dwindled in April
A March Madness hangover caused Nevada's sports betting handle to decrease by 29.1% month-on-month in April. The Silver State took $641 million in sports wagers during March, but that figure dipped to $454.7 million during a relatively quiet April trading period. Sports betting revenue declined by 30.8% to reach $27.2 million.
It means that Nevada had the country's third largest sports betting market in April, behind New Jersey and Pennsylvania. It could be relegated to fourth place when Illinois reports its figures for the month. However, there was some good news for Silver State operators. Las Vegas had its best monthly visitation numbers since February 2020. The Las Vegas Convention and Visitors Authority estimated that 2.57 million tourists visited the city in April. It marks the second consecutive month in which visitor numbers surpassed 2 million.
That has sparked an uptick in gaming revenues. Nevada's overall gaming win was $1.04 billion in April, down just slightly from $1.07 billion the previous month, according to the latest revenue report from the Nevada Gaming Control Board. A steady flow of visitors is important for the state's sports betting operators, as more than 30% of the handle typically comes from in-person wagers.
Visitor Numbers Edge Closer to Pre-Pandemic Levels
Visitor numbers in April were still down 27.3% compared to pre-pandemic figures in April 2019, but things are moving in the right direction. Las Vegas will host the World of Concrete show at the Las Vegas Convention Center's West Hall, and it is hoped that this event will give the city a major boost.
Kevin Bagger, vice president of the LVCVA research center, pulled out some positive figures. "Hotel occupancy increased to 65.6%, up 10.1 points month over month, with weekend occupancy improving to 83.5%, up 5.8 points month over month and within 13 points of April 2019 levels," he said. "Midweek occupancy also saw increases to 57.9%, up 10.1 points month over month, but down 31 points vs. April 2019."
Basketball was the most popular sport among bettors in New Jersey during April. It accounted for $181.1 million of the handle, but just $8.6 million in revenue. Baseball wagers came in at $163.7 million, with revenue of $14.1 million, suggesting that MLB results during the month were not particularly bettor-friendly. The hockey handle reached $45.6 million as the Vegas Golden Knights enjoyed a hot streak.
The Largest Pro Football Guarantee
Circa Casino in downtown Las Vegas has announced that its two popular NFL contests will return with larger prize funds this year. There will be $10 million up for grabs in total, with no rake. Circa said it represents the largest pro football contest guarantee ever, as well as the most significant prize purse for a survivor-style contest.
Circa Millions III will deliver $4 million in total prizes, with a $1 million top prize and quarterly payouts, with 100% payback of the prize pool to players. Circa Survivor returns for its second season, with a $6 million total guaranteed payout, including a $1 million Undefeated Prize. The contest will consist of up to 20 legs throughout the year – one for each week of the regular season. Entries cost $1,000 apiece, with a maximum of six entries per participant.
"The demand for our contests in the past years was so high we knew we needed to come back bigger and better than ever," said Circa Sports chief executive Derek Stevens. "Last year we guaranteed $3 million in payouts for Circa Million and we're pushing to $4 million this year. Survivor was $1 million, and we're bringing it to $6 million for the largest survivor contest ever. With guaranteed prize money totaling $10 million, 2021 is going to be an exciting football betting season with Circa Sports."
Colorado Takes $2.3bn in First Year
Circa Sports has five locations in Southern Nevada, including the world's largest sportsbook inside of Circa Resort & Casino. Additionally, it launched in Colorado in 2020 with the Circa Sports Colorado mobile app. The sports betting market in Colorado is growing increasingly competitive, with European operators Betway and Betfred recently making their U.S. debuts in the Centennial State.
Colorado's first year of legal sports betting drew to a close at the end of April. The handle dipped 18.8% compared to March, reaching $244.5 million, but that was to be expected. Every other state saw its handle decline in the wake of March Madness. The NBA led the way in Colorado, with a handle of $84.3 million. The Denver Nuggets are on fire right now, and they hold a narrow lead in their playoff clash with the Portland Trail Blazers, so the basketball handle could hold up in May and June.
Baseball was the second biggest sport, with $48.3 million in wagers, according to a new state report on Colorado sports betting proceeds. The Colorado Avalanche are also enjoying an impressive run of results, and hockey bettors wagered $10.6 million in April. Table tennis has developed a cult following in the state, having been one of the only sports available to bet on when legal sports wagering began at the height of the Covid-19 pandemic last year, and it was once again the fourth most popular sport in April, with a handle of $9 million. Soccer was next with $8.7 million, followed by tennis ($8.1 million), college basketball ($6.8 million) and golf ($6.4 million).
In total, the Colorado sports betting industry took $2.3 billion in wagers during a tumultuous first year of operations. Revenue reached $147.4 million for the year, with net gaming revenue of $61.5 million after taking promotional giveaways into account. That saw the state earn $6.6 million in taxes. Operators will hope for a smoother and busier year ahead. Bally Bet launched in beta in Colorado earlier this week, taking the state's total number of operators to 22. Alongside New Jersey, it is now one of the most competitive states in the country, and it will be interesting to see which brand emerges as the market leader in the year ahead.