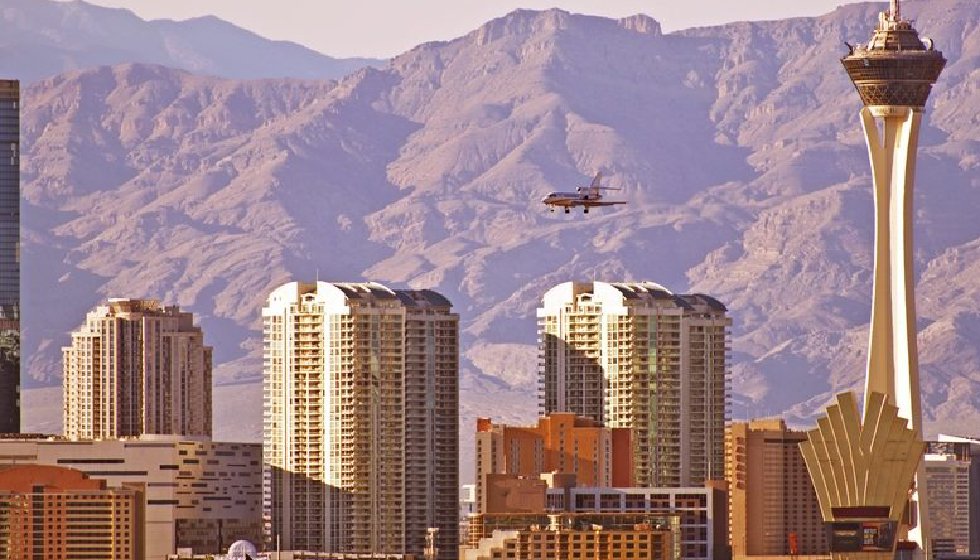 Nevada Sportsbooks Report Second Consecutive Monthly Decline
Nevada sportsbooks suffered a disappointing December after tourism to Las Vegas dropped to its lowest point in seven months. Sin City received just 1.25 million visitors in December, the lowest monthly total since May, when the state forced casinos to close their doors in a bid to control the Covid-19 outbreak. Nevada's casinos has to operate at a reduced capacity during December as case numbers spiked, and many Americans were reluctant to go on trips.
That caused the state's sports betting handle to decrease 3.4% month-on-month to $588.5 million. It was the second straight month in which the handle declined, according to figures released by the Nevada Gaming Control Board. December capped a challenging year for Nevada's sports betting industry, which saw its annual handle decrease by 18.9% compared to 2019. Its annual total of $4.3 billion fell short of the $5 billion that New Jersey handled in 2020. More than 90% of sports wagers in New Jersey were placed online, whereas Nevada is much more reliant on tourists from California and other states visiting Las Vegas and betting at land-based sportsbooks.
That left the Silver State at a natural disadvantage during the age of contagion. Tourism experts initially predicted that Las Vegas would enjoy a record year for tourism in 2020. In the end, they were correct, but for all the wrong reasons. Vegas received 19 million visitors in 2020, making it the worst year for tourism since 1989, when The Mirage opened on the strip.
Tourism Dries Up in Nevada
December was a particularly painful month for the city's tourism chiefs after spiralling Covid-19 case numbers saw restrictions reintroduced across the country. The number of vehicles crossing the Nevada-California border at Primm in December was the lowest monthly total since May, at an average 35,978 per day. "With resumption of broader Covid-related restrictions across the country and the absence of traditional seasonal special events such as NFR, Las Vegas visitation came in at approximately 1.247 million people, down 17.6 percent from November and down 64 per cent from December 2019," said Kevin Bagger, director of research at the Las Vegas Convention and Visitors Authority.
Nevada still came in just ahead of Pennsylvania in December, meaning it remains the second-largest state for sports betting. However, retail bets accounted for 40% of the total handle. Nevada forces bettors to register in-person at physical sportsbooks before they can enjoy online wagering in the state, and many Americans were understandably reluctant to visit casinos while case numbers were high.
Sportsbooks held 6.8% of the $588.5 million handle, resulting in revenue of $40.6 million. The overall revenue for 2020 reached $262.8 million, down 20% year-on-year. Pennsylvania brought in revenue of $270 million in 2020, leaving Pennsylvania in third place in that particular metric. December was a record month for the overall U.S. sports betting industry, so Nevada operators will be disappointed to see declines against that backdrop, but they will hope to see a swift rebound once restriction measures are eased.
Several States Break Records
Sportsbooks in Colorado set a new state record by posting a handle of $284.6 million in December. That was an increase of 21.3% from the previous high of $231.2 million, set in November, with the online channel accounting for the bulk of the wagers. However, it was a pretty good month for bettors in the Centennial State, as revenue actually declined 43.3% month-on-month to $5.1 million.
It was a similar story in New Hampshire, where the handle rose 11% to a record $51.6 million and revenue and revenue dipped 4.9% to $4.8 million compared to the previous month. New Hampshire and Rhode Island are the only states in New England with legal sports wagering, and they receive visitors from neighboring states that want to place bets.
The nascent sports betting industry in Tennessee saw its handle jump to $180.9 million in December. It was a robust performance in just the second month of legalized wagering in the state. Bettors staked a total $131.4 million in November, so December represented a 37.7% increase. Revenue increased from $13.2 million to $ 13.9 million. That amounts to a lower hold rate, suggesting that there were several bettor-friendly sports results in December.
Sportsbooks in Tennessee are supposed to hold 10% of the handle. Most U.S. sportsbooks hold just 6% to 7%, but Tennessee said it would fine operators if they cannot meet a 10% target. The hold for December was just 7.7%. That could be good news for bettors, as it suggests that sportsbooks will offer attractive odds and pay the fines rather than offering poor odds in a bid to hit a 10% hold. Reports towards the end of 2020 suggested that operators will only be fined $25,000 per year if they fail to hit the 10% minimum hold requirement.
Entain Reiterates Commitment to BetMGM
British gaming group Entain pledged to "spend big on BetMGM" this year despite reporting losses in excess of £60 million ($82 million) for 2020. BetMGM is a 50/50 joint venture between Entain and MGM Resorts, and it aims to challenge the likes of FanDuel and DraftKings for supremacy in the U.S. market. MGM tried to buy Entain earlier this month, but failed in an $11 billion takeover bid, and then decided against returning with a higher offer.
Against that backdrop, Entain chief executive Shay Segev left to take the reins at streaming service DAZN, plunging the group into a potentially challenging situation. However, it moved quickly to appoint non-executive board member Jette Nygaard-Anderson as its new chief executive, and it then settled market jitters by announcing a strong trading update. The firm, which owns brands including Ladbrokes, Coral and Bwin, expects to make between £825 million and £845 million ($1.13 billion to $1.15 billion) for the current financial year. It is making a loss on BetMGM, but it pledged to continue its speculate to accumulate strategy, which involves giving away promotions in a bid to carve out market share across the country.