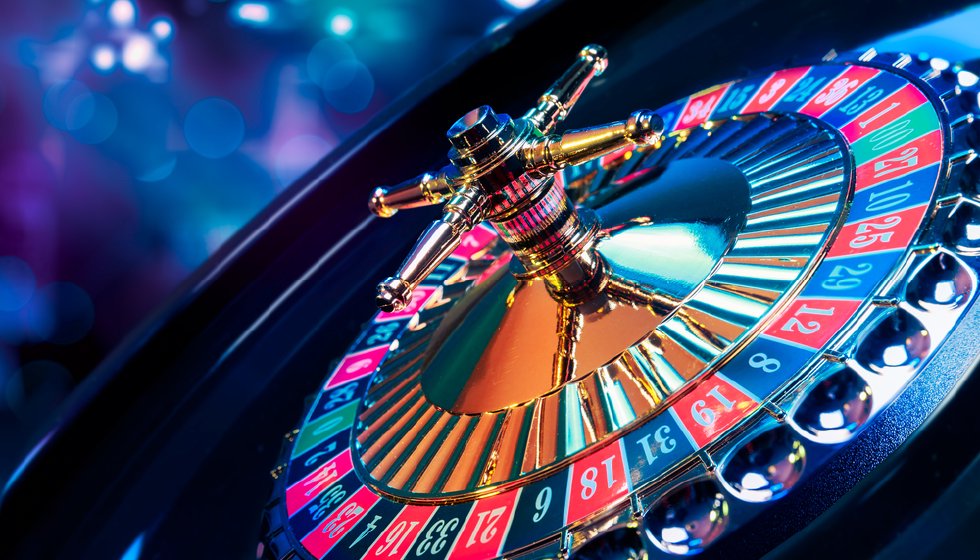 Nevada Sportsbooks Report Strongest Ever February Trading
Nevada sportsbooks enjoyed a strong February as the total handle grew 6.7% year-on-year to reach $489.1 million. The Silver State also saw revenue grow to $38.1 million after enjoying a 12.1% win percentage on the Super Bowl. The Kansas City Chiefs pulled off a stunning comeback victory over the San Francisco 49ers on February 2, and that represented an excellent result for Nevada's sportsbooks. Bettors staked $152 million on football and $260.7 million on basketball over the course of the month,
It was the strongest February handle in Nevada's history, but it still was not enough to beat the $494.8 million that New Jersey reported. It marks the second consecutive month in which New Jersey took a larger handle than Nevada. It suggests that the Garden State could emerge as the market leader in the US in 2020, although every state will now be decimated by the coronavirus lockdown.
March is usually the strongest month of the year for the US sports betting industry. Last year, Nevada set a new record by taking almost $600 million in sports wagers, while New Jersey's immature market hit $372 million. Every state in the country was expecting to enjoy a roaring trade during March Madness, the biggest betting event of the year. However, the popular tournament has been scrapped, the NBA, NHL and MLS seasons have been suspended indefinitely and sporting events across the world have been called off as authorities scramble to stem the spread of COVID-19.
An Industry Turns Its Lonely Eyes to Esports
There are now more coronavirus in the US than any other country. The death toll has soared past 1,300 and many governors have called a state of emergency. The famous casinos on the Las Vegas strip have been forced to shut their doors, and online sportsbooks are struggling to attract customers due to the lack of sport. Nevada's gaming regulator gave the state's sportsbooks a small boost this week by allowing them to accept wagers on a popular esports event.
Competitive gaming is one of the few pursuits that can continue to flourish during the coronavirus lockdown. Tournaments can no longer be held at packed stadiums, but esports events can take place online, giving Americans something to be on. Esports betting is illegal in Nevada, but the Gaming Control Board give approval to offer wagers on certain events. Sportsbooks are now permitted to offer lines on Counter-Strike: Global Offensive's ESL Pro League Season 11: North America.
For the uninitiated, CS:GO is a multiplayer first-person shooter in which teams of five battle to kill the opposition while completing a secondary objective, such as planting a bomb or rescuing hostages. All the biggest teams in the business are vying for glory, including Astralis, Natus Vincere, G2, mousesports, Fnatic and Team Liquid. It was initially due to be held in Denver, but it is now taking place online. There are a number of matches taking place each day, with various moneyline and props bets on offer.
Marble Racing Fills the Void
Sportsbooks are becoming increasingly creative as they bid to drum up business during the coronavirus lockdown. One niche pursuit that has soared in popularity is marble racing. YouTube page Jelle's Marble Runs has racked up more than 700,000 subscribers, and some of its videos have been viewed more than a million times. It sees a variety of different colored marbles released onto a track, which can be made of plastic or carved in sand or snow. A strangely visceral and captivating event unfolds, as the marbles battle for supremacy and the lead changes hand several times.
The main competition is called Marbula One, and sportsbooks have started offering bets on it. You can wager on the fastest lap time, the winning marble and other props, while there are also futures lines on who will win the Teams' Championship. There are 16 teams in total, and each team has two marbles, with names like Speedy, Rapidly, Starry, Hazy, Yellup, Wispy and Wospy.
Along with esports and marble racing, political betting is also growing popular. You can bet on the outcome of the 2020 presidential election, the popular vote winner, the Democratic vice president nominee, the House of Representatives winner, the outcome in individual states and much more. There are also outlandish prop bets, like whether President Trump will open up Area 51 to the public or take a vacation with President Putin of Russia.
Washington Legalizes Sports Betting
The coronavirus lockdown has disrupted efforts to legalize sports betting in a number of states across the country. However, Washington Gov. Jay Inslee found time this week to sign a bill that legalizes sports wagering at tribal casinos across the state. HB 2638 allows the tribes to set up retail sportsbooks at their properties, and mobile wagering can also take place on the premises. However, sports fans will not be able to wager from the comfort of their own homes, so it will not provide much solace during quarantine.
The tribes celebrated the news this week. "Washington tribes have a deep historical experience overseeing responsible gaming for three decades," said W. Ron Allen, chairman and chief executive at Jamestown S'Klallam Tribe. "We have a trusted, successful partnership with the state where we have effectively managed gaming in a controlled environment and avoided widespread expansion. The partnership between tribes and the state is critically important in ensuring that sports betting in Washington is safe, honest, and well regulated."
Washington was the initial epicenter of the coronavirus outbreak in the US, but that has now firmly shifted to New York. Around a quarter of the nation's cases are clustered in New York City. Gov. Andrew Cuomo is trying to press ahead with legislative efforts during the lockdown, but he has now killed off any hopes of mobile sports betting being included in this year's budget.
New York only permits legal sports wagering at upstate brick and mortars books. Lawmakers hoped Cuomo would relent in a bid to address the state's $6 billion budget deficit, but apparently the governor is unyielding. "What is so astonishing is that we had a need for revenue before the virus crisis, and we're still being asked to make cuts to health care," said leading proponent Sen. Joseph Addabbo Jr. "Unbelievable. Totally irresponsible."