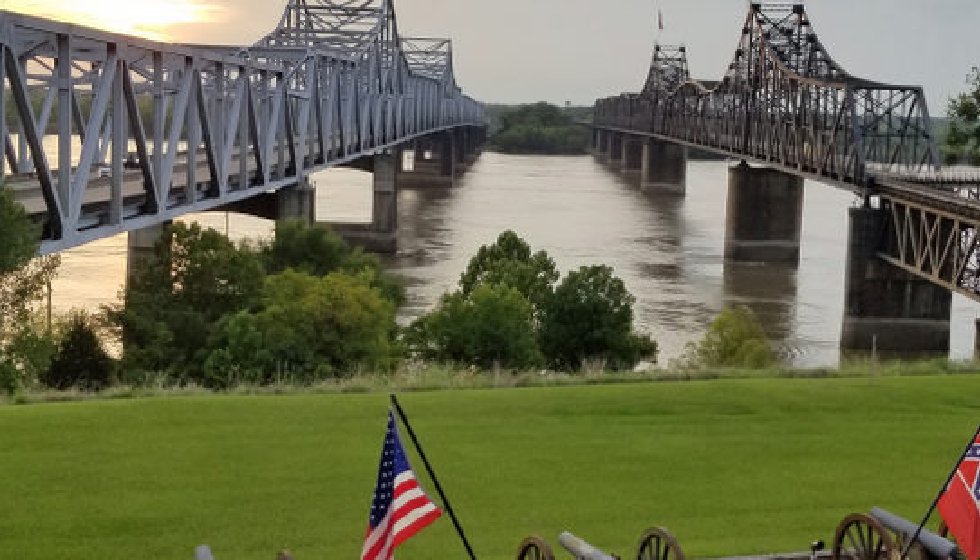 New Jersey and Pennsylvania Enjoy Strong Year-on-Year Gains
New Jersey cemented its status as the sports betting capital of the United States by taking $743 million in wagers during February. That represented a 50% year-on-year increase compared to February 2020, while revenue shot up to $46.2 million. The Super Bowl was the star attraction for Garden State bettors in February, as it accounted for $117.4 million of the monthly handle, while basketball was also popular.
It was actually New Jersey's lowest monthly handle since August 2020, down from $958.7 million the previous month. However, that was always to be expected, as February is traditionally a pretty quiet month for US sportsbooks. We should expect to see the handle soar again when the next report is released, as March Madness is now underway and it promises to be the biggest wagering event of the year.
Online wagering accounted for 92.8% of the handle in New Jersey during February. Many New Yorkers visit the Garden State to place sports bets on their mobile devices, as online sports wagering remains illegal in New York. The Meadowlands, which is just nine miles west of Manhattan, remains the market leader in New Jersey.
The Meadowlands hosts FanDuel and PointsBet on its license, and it accounted for $27.2 million of the state's $46.2 million revenue, according to a report from the New Jersey Division of Gaming Enforcement. FanDuel has long been the clear market leader in the Garden State. Resorts Digital, which hosts DraftKings and Fox Bet, was second with $7.7 million in revenue. The Borgata, which hosts BetMGM, was third with $5 million in revenue.
Pennsylvania Pauses for Breath
It was also a strong month for sportsbooks in Pennsylvania. The handle reached $509.5 million, which was up 54.5% year-on-year compared to February 2020. Sportsbooks generated $16.4 million in revenue, which was 246% ahead of the February 2020 total. However, it amounted to a hold of just 3.2%, which can largely be attributed to heavy promotional activities.
The handle was down 17.4% on the state record of $615.3 million set in January, but once again that was to be expected, as the sporting calendar was not as busy. The industry has paused for breath, but it will expect a sharp rebound over the next few weeks due to the popularity of the NCAA men's basketball tournament.
FanDuel continued to lead the way with a 35% share of Pennsylvania's handle in February. It held a revenue of $7.6 million, despite handing out $5 million worth of promotional credits. DraftKings accounted for 22% of the handle and made $3 million in revenue, according to the state report. Barstool was third with 13% of the handle, but it incurred an overall loss for the month.
Rivers was fourth, with 10% of the handle, and BetMGM – a newcomer to the market – took 6.5% of the handle and made revenue of $200,0000. Parx had just 4.7% of the revenue, but its revenue was $2.1 million. It had the highest overall revenue in the state at $47 million during February thanks largely to slots. In total, Pennsylvania generated total revenue of $302 million from all wagering activities during the month.
Mississippi Hits $1 Billion Mark
Mississippi was one of the first states to legalize sports wagering after the Supreme Court struck down the Professional and Amateur Sports Protection Act in 2018. However, like New York, it only permits retail sports wagering and not online sports betting. It has now finally gone past $1 billion in total wagers, all of which have been placed at the state's 26 commercial casinos over the past few years.
It took Mississippi 31 months to hit $1 billion, compared to six months for Illinois, seven months for New Jersey and eight months for Colorado. Those three states all permit online sports wagering. Mississippi took $47.8 million in sports wagers during February, according to the Mississippi Gaming Commission's monthly reports, which pushed the total handle since legalization to $1,005,000,000.
That was a 38.7% increase on the handle in February 2020, but down 29.4% on January's state record of $67.7 million. It mirrors the trend seen across the country, with states breaking records in January, retreating in February and preparing to hit new heights in the near future due to March Madness.
William Hill Outguns GambetDC Once More
There was more grim news for the DC Lottery-run platform GambetDC when the District of Columbia's February figures were revealed. GambetDC enjoys a total monopoly on online sports wagering in Washington DC, but its handle was worth just $4.2 million in February, with $600,000 in revenue.
William Hill, which has launched a retail sports betting kiosk at the Capitol One Arena, took $11.1 million in sports bets, with $732,714 in revenue. William Hill has launched an app, but it can only be used within a strict two block radius of that retail kiosk under licensing conditions laid down by the District. William Hill increased its handle month-on-month, while GambetDC's handle dropped 19.7%, according to the DC Lottery report.
It is all down to the unappealing lines that GambetDC offers. It has become notorious for offering -118 lines on sides, whereas most sportsbooks offer -110 lines, and that extra juice is deeply unattractive to many bettors. They would seemingly rather head to the Capital One Arena to bet, or stick with offshore books, rather than accept the odds on offer at GambetDC.
The platform is typically offering odds of -130 on one team covering the point spread and -120 on the opposing team covering the spread during March Madness. GambetDC occasionally offers -115 on one team and -135 on its opponent. William Hill sticks to -110 lines on either team, so it is easy to see why bettors would prefer to go there. A $100 bet at -110 earns you a $91 profit if successful, whereas a $100 bet at -130 earns $76.92. Some offshore books offer -105 lines, so GambetDC may have to operate on lower margins if it wants to compete.