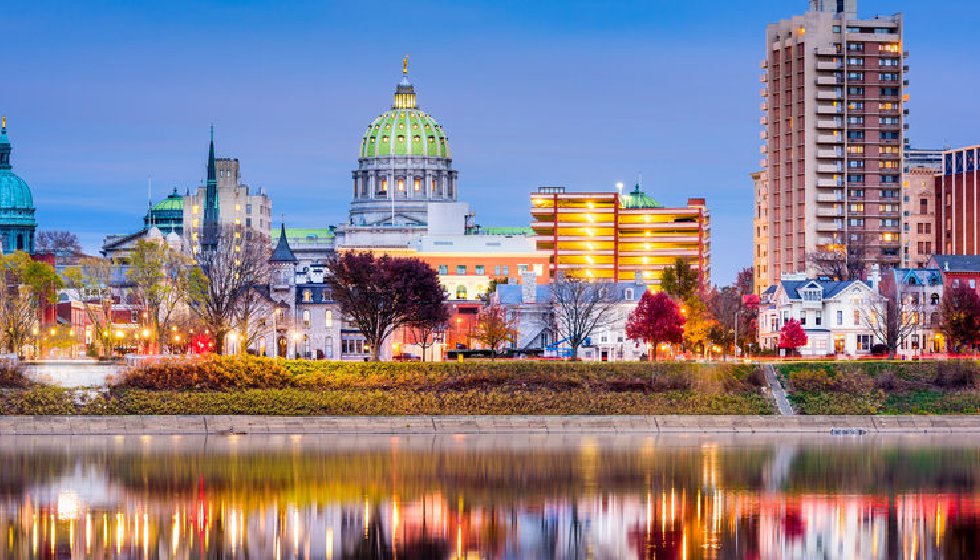 New Jersey and Pennsylvania Set New Records
New Jersey sportsbooks set a new national record for the third consecutive month by taking a handle of $803.1 million in October. That represented a 7.3% increase on the previous record of $748.6 million that Garden State operators took in September. They have benefited from an unusually busy period in the sporting calendar, caused by postponements resulting from the Covid-19 pandemic, but it also points to a maturing industry in New Jersey.
The football season was in full swing during October, and that accounted for $279 million of the monthly handle. New Jersey sportsbooks took a further $171.5 million on parlays. They have a win rate of 13.5% on parlays this year, compared to just 3.3% for straight football bets, 4.3% for basketball, 4.7% for baseball and 5% for wagers on other sports like hockey, UFC, boxing, soccer and tennis.
More than 92% of the handle came from online sports betting sites, according to a new report from the New Jersey Division of Gaming Enforcement. Operators held $58.5 million in revenue, which amounted to 7.2% of the handle. The Meadowland led the way, with $29.8 million in revenue. It hosts FanDuel and PointsBet, and it is safe to assume that the bulk of that went to FanDuel, the clear market leader. Resorts Digital, which hosts DraftKings and FOX Bet, was next with $14.6 billion.
It was a strong month all-round for the New Jersey gambling industry. Total revenue increased 15% year-on-year to reach $338.1 million. Land-based slots provided $132.9 million in revenue, with table games bringing in a further $53.3 million. Online casino gaming win was around $93.5 million, with sports wagering revenue bringing it up to the total of $338.1 million. The total sports betting handle for 2020 has now surged past the $4 billion mark, and revenue stands at $254.4 million.
Pennsylvania Hits New Heights
Pennsylvania also enjoyed its best-ever month for sports betting handle and revenue. Sportsbooks generated $525.8 million in wagers, making it the first time the total handle has broken through the $500 million barrier. Online wagering accounted for 89.8% of the market in Pennsylvania. Operators held a record $47.8 million in revenue, shattering the previous record of $31.6 million set in January.
Operators gave away more than $11 million in promotional credits, resulting in taxable revenue of $36.8 million, according to the report from the Pennsylvania Gaming Control Board. The state takes a 34% revenue tax, so it received around $12.5 million to plough into public services in October, while another 2% tax goes to local government.
FanDuel led the way when it came to promotion credits, as it gave away $3.1 million. DraftKings was next, offering $2.3 million in free wagers in a bid to grow market share. The ambitious new Barstool Sportsbook gave away $1.8 million, as did Unibet, while the two BetRivers books combined for $1 million in promotional giveaways.
That helped FanDuel hold onto its status as the number one sportsbook in the state, with $184.9 million in handle. DraftKings was second with $123.4 million, while BetRivers in Philadelphia and Pittsburgh combined for $68.6 million. Barstool, which is part-owned by Penn National Gaming, has only recently launched, but it is already up to fourth with $63.8 million in sports bets during October. Parx Sportsbook was next on $29.9 million, and Fox Bet took $29 million.
Industry Gathers Pace
It means that neighboring New Jersey and Pennsylvania combined for a handle of more than $1.3 billion in October. Yet they were not the only states to report surging demand for sports wagering. The sports betting handle in Indiana increased 11.3% month-on-month to hit $230.9 million. Revenue reached a record $21.1 million, up 47.7% on the $14.3 million held in September.
Iowa also saw its largest ever sports betting handle and revenue. It operators took $81.9 million in sports wagers during October. Large states like Illinois and Colorado are yet to report their October figures, but they are also likely to smash previous records, underscoring the strong momentum the sector has built up. Three more states – Maryland, Louisiana and South Dakota – legalized sports betting earlier this month, taking the total to 27.
A bill that would legalize sports betting in Ohio, SB 111, edged forward in a 10-minute hearing this week. Four states that border Ohio have legalized sports betting, putting the onus on it to follow suit in order to avoid missing out on millions in tax revenues. The Massachusetts Senate rejected the addition of sports betting to its fiscal 2021 budget proposal. Senate President Karen Spilka did not rule out future legalization, but said tackling the coronavirus is the immediate priority.
Tennessee Makes Strong Start
The latest state to go live with sports betting is Tennessee, which saw sports fans wager $27.4 million in the first week of legal betting. Operators held $2.5 million in revenue. FanDuel, DraftKings, BetMGM and local operator Tennessee Action 24/7 are all live in the state, which plans to fine operators if they do not hold at least 10% of the money they take on sports bets. They did not quite reach 10% during the opening week, so they may have to increase their juice if they are to hit the target.
"In our role as the regulator of this industry, we are focused on establishing and supporting a responsible and competitive sports wagering program in Tennessee," said Lottery president and chief executive Rebecca Paul Hargrove in a statement. "These numbers are encouraging as we work to protect the consumer, promote fairness in sports and regulate this new Tennessee industry that provides critical funds for education, as well as local governments and problem gambling services."
Tennessee collected $509,000 in taxes during the first week of sports wagering. Eighty per cent will go to bolstering the state's education services, 15% will go to local governments and 5% will go to grant programs for gambling treatment services. BetAmerica, William Hill and WynnBet have all applied to join the Tennessee sports betting sector, and the Lottery said it would call a special meeting to approve those license requests by the end of the year.