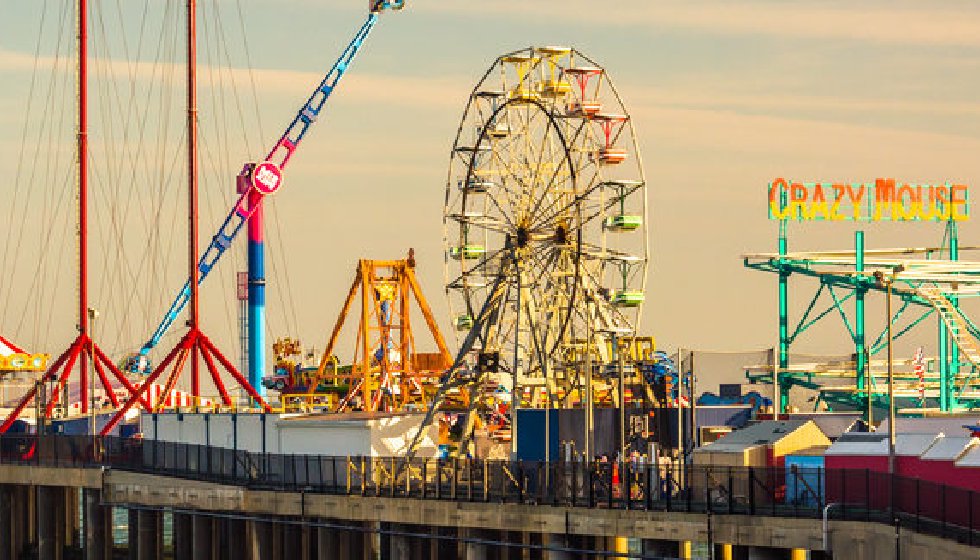 New Jersey Breaks Records for the Fifth Consecutive Month
Sports bettors in New Jersey shattered records by wagering a total of $996.3 million during December. That was a 7% increase on the previous national record of $931.6 million, which was set in New Jersey the previous month. It pushed the Garden State's overall sports betting handle past the $6 billion for 2020, an increase of 31% on the $4.58 billion that New Jersey sportsbooks handled in 2019.
New Jersey first set a new national record back in August, when its sportsbooks took $669 million in wagers. That beat the previous record of $614.1 million set in Nevada in November 2019. New Jersey's sports betting handle shot up to $748.6 million in September, then climbed to $803.1 million in October and hit $931.6 in November. It managed to soar once again in December, with $929.3 million wagered online and $67 million at retail venues.
That is an impressive performance when you consider the general dearth of action in December. The NBA season did not begin until December 22, and there was no NHL action, but bettors were clearly excited to wager on NFL, NCAAF and NCAAB games. Football accounted for $323 million of the handle, according to the report from the New Jersey Division of Gaming Enforcement (DGE). Parlays reached $223 million, and many of them were probably on football games.
Record Revenue Provides Festive Cheer
Sportsbooks held onto $66.4 million in revenue, a rate of 6.6%. That also eclipsed the previous record of $58.5 million, set in October. The state, therefore, earned $7.6 million in taxes during December, which can now be ploughed back into public services. It was a strong month overall for the gambling sector, as total revenue reached $312.9 million, up from $287.3 million in December 2019. Online casinos and poker rooms amounted to $99.5 million in revenue.
The Meadowlands confirmed its status as the market leader in the sports betting sector, with $33 million in revenue. It hosts FanDuel and PointsBet, and the bulk of that revenue will have gone to FanDuel. Resorts Digital, which hosts DraftKings and Fox Bet, was second with $15.4 million in revenue during December. Borgata, which has MGM operating on its license held $7.5 million and Monmouth Park – which has sold its licenses to William Hill, TheScore and PlaySugarHouse – was fourth with $4.2 million.
However, there was one sting in the tail. The DGE blasted operators for unnecessarily delaying withdrawals, and for offering bonuses to customers to encourage them to cancel withdrawals and continue wagering instead. Both tactics contravene state gaming laws. The DGE did not name specific sportsbooks, but it said it has received a high volume of payer complaints.
It published a strongly worded letter this week, threatening operators with fines and regulatory action if they do it again. "Operators should clearly understand the Division will take regulatory action and impose civil penalties whenever patrons are improperly encouraged or incentivized to rescind their withdrawal requests to resume gaming activity," said director David Rebuck in the letter. "Any contact by an operator with a patron during the pendency of a withdrawal request will be scrutinized to determine whether the communication is consistent with this Advisory Bulletin and the Division's regulations."
Competition Heats Up in DC
Sports betting could become slightly more competitive in Washington DC after BetMGM announced a multi-year partnership with MLB franchise the Washington Nationals. It will see BetMGM launch a retail sportsbook at Nationals Park, and baseball fans can also download an app that will work in the immediate vicinity of the stadium. Lottery provider Intralot has a monopoly on online sports betting in the District of Columbia. It was awarded the deal in controversial circumstances after pledging hold onto a high revenue figure. In theory that would mean more tax revenue for the District, but it means the odds are really unattractive, so bettors have understandably been reluctant to download Intralot's Gambet DC app.
William Hill opened a temporary retail sportsbook kiosk at the Capital One Arena in Washington DC, offering far more appealing odds. In November, it took $13.7 million in bets and held $2.7 million in revenue. Gambet could only reach a handle of $3.9 million and $882,678 in revenue, despite holding the monopoly on online gambling. Most bettors would seemingly rather trek to the Capital One Arena and take -110 lines rather than take -118 lines from the comfort of their own homes with Gambet.
Now BetMGM will provide further competition, albeit in a limited geographical area. The sportsbook will provide "a luxury viewing and sports betting experience that complements the existing experience at the MGM National Harbor Dugout Club". It will be located in the space currently serving as Center Field Social, across Center Field Plaza from the Nationals Team Store. Fans can download the app and bet on the action while watching the game in the stadium, while BetMGM branding will feature inside the stadium.
"This new partnership with the Nationals is our most in-depth partnership with a team and showcases the multitude of ways we're able to engage fans in and out of stadiums," said Matt Prevost, chief revenue officer for BetMGM. "We're extremely excited to work together to create unique experiences for Nationals fans and the broader D.C. metro area during and after games."
Entertain Boss Lured to DAZN
BetMGM is a 50/50 joint venture between MGM Resorts and British bookmaking giant Entain, formerly known as GVC Holdings. Last month, the Entain board rebuffed an $11 billion takeover bid from MGM, saying it undervalued the company, which owns brands such as Ladbrokes, Coral, Bwin and Sportingbet. It also asked for more details on the strategic rationale for merging the two companies.
Stock exchange rules mean that MGM Resorts has until February 1 to make another bid, or walk away. Some analysts felt that MGM shareholders could not go higher, but the chances of a takeover may have been boosted after Entain chief executive Shay Segev announced this week that he is leaving the company. Segev only took over from long-standing CEO Kenneth Alexander in the summer, but Sir Leonard Blatnavik's streaming platform DAZN offered him a huge financial package. "We cannot match the rewards that he has been promised," admitted Entain chairman Barry Gibson, and Entain may find its resolved weakened if MGM comes in with another bid.