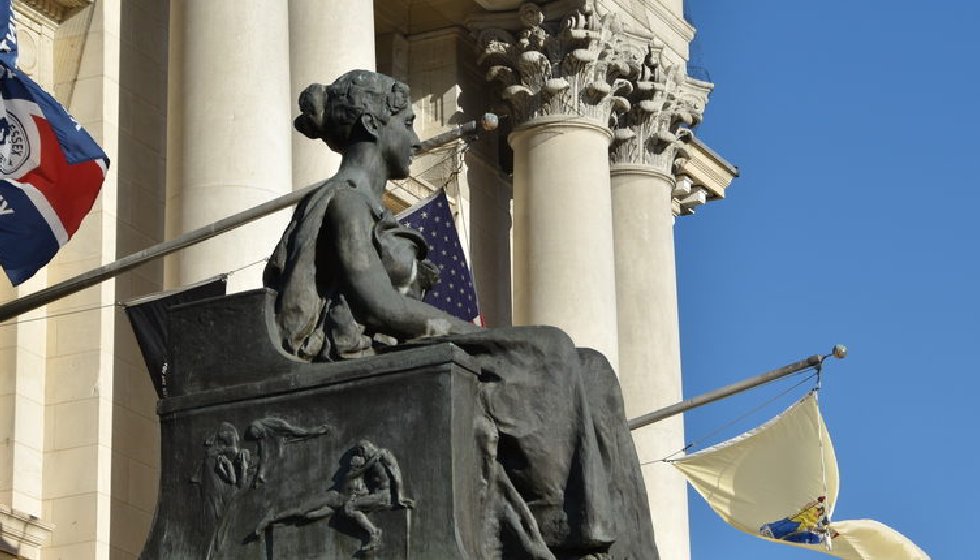 New Jersey Reports $748m Sports Betting Handle
New Jersey Reports $748m Sports Betting Handle
New Jersey retained its status as the sports betting capital of America by taking a handle of $748 million in April. That represented a 1270% year-on-year increase on April 2020, when the Covid-19 pandemic ravaged the sporting calendar and caused retail sportsbooks to close. The Garden State has enjoyed an impressive rebound over the past year, and it continues to lead the country in terms of handle and revenue.
Operators in New Jersey generated $54.8 million in revenue during April, which amounted to a 7.3% hold, pushing the total revenue to $244.2 million for the first four months of 2021. The state brought in $6.8 million in taxes, and local authorities received a further $1.3 million, according to a report from the New Jersey Division of Gaming Enforcement. The handle of $748 million was lower than March's $859.6 million, but that was to be expected, as March Madness is a huge wagering event. The all-time record high is still January's $996.3 million.
The Meadowlands once again led the way, with total revenue of $29.1 million in April. It hosts FanDuel and PointsBet, but FanDuel accounts for the majority of that revenue. Resorts Digital was second with $12.4 million in revenue. That was shared between DraftKings and FOX Bet, but once again the majority will have gone to DraftKings. Borgata, which hosts BetMGM, was a distant third with $6.8 million, while the likes of William Hill, Bet365, 888 and Unibet are lagging behind.
SuperBook Heads to the Garden State
A new contender will launch in the crowded New Jersey sports betting market next month. SuperBook, the famous retail sportsbook at the Westgate Resort & Casino in Las Vegas, is bringing its online sports betting platform to the Garden State. SuperBook will launch on the license of the Meadowlands, along with FanDuel and PointsBet/
The SuperBook sports betting app has been available in Nevada for some time, and it expanded into Colorado this week. "We have maintained the highest levels of technology and service in a highly-regulated industry," said executive vice president Jay Kornegay in a recent statement. "We have written the playbook on sports betting in the United States, and now we will put it in action in Colorado."
It has just gone live in Colorado, and it plans launch in New Jersey, which it has described as the preeminent sports betting jurisdiction in the country, within the next few weeks. SuperBook has a strong reputation among sports bettors, but it is primarily known for land-based betting, so it will have its work cut out as it takes on online gambling giants like Flutter Entertainment, William Hill, Bet365, BetMGM, 888 and Kindred Group in New Jersey.
Pennsylvania Enjoys Record Gaming Month
The sports betting handle in Pennsylvania also increased 941.8% year-on-year in April, reaching a total of $479.4 million. Sportsbooks in the Keystone State held $26.3 million during the month. Once again, both figures were down on the previous month due to the NCAA Men's Basketball Tournament.
FanDuel maintained its market leading position by taking 35% of the handle and bringing in $14.4 million in gross revenue, according to a state report. It handed out $2.6 million in promotion credits, resulting in net revenue of $11.4 million. DraftKings was second with 22% of the handle, $6.5 million in gross revenue and $5.5 million in net revenue. Barstool finished third in terms of handle, but its net revenue was just $150,000 as it gave out so many bonuses.
By contrast, BetRivers took a smaller handle, but invested a lot less in promotional credits and ended up with net revenue of $2.2 million. Parx took an even smaller handle, but gave out very few bonuses and reported net revenue of $2.3 million. It suggests that now is a good time for bettors to sign up for an account with Barstool.
In total, it was another record gaming month for Pennsylvania, with total revenue of $404.1 million. Online sports betting dipped and online casino gaming was up slightly, but retail slots and table games soared, according to the state report. Parx Casino was the clear market leader for both slots and table games, with $37.6 million and $18.2 million respectively in revenue. Wind Creek Bethlehem was second, with $22.5 million for slots and $14.2 million for table games.
Declines in Michigan, Indiana and Mississippi
Pennsylvania's 14% month-on-month handle decline looks pretty strong in the context of a 25% drop for Indiana and a 26% decrease for Michigan. Bettors in Indiana wagered $236.4 million in April, while the handle in Michigan plummeted from $383.7 million in March to $274.2 million in April. Michigan's revenue also dipped 38% month-on-month to $21.9 million, resulting in just $258,000 in taxes for the state.
FanDuel posted its fourth consecutive month as the most popular sportsbook in Michigan, with a handle of $74.2 million. Its market share dipped slightly, but it still accounted for 27% of all wagers. BetMGM and DraftKings were tied for second place in terms of handle, but BetMGM earned a significantly higher net revenue ($4.4 million), with gross revenue of $6.1 million, bonuses of $1.7 million.
Barstool is up to fourth for the handle, and it actually earned a higher net revenue than DraftKings in April, as DraftKings spent $2.4 million on promotional credits. PointsBet, which offers spread betting alongside fixed-odds wagering, was fifth in terms of handle, followed by William Hill, FOX Bet, BetRivers, TwinSpires, WynnBET, Golden Nugget and Four Winds.
Elsewhere, Mississippi saw a sharp decline in April. The sports wagering handle fell from $50.5 million in March to just $32.9 million last month, while revenue dropped to $4.3 million. The figures are a lot smaller in Mississippi, because it only permits in-person sports betting, and some people are reluctant to visit brick and mortar sportsbooks while Covid-19 is still a significant concern. Two bills that sought to legalize online sports wagering in the state – SB 2732 and SB 2396 – died before going to a full legislative session vote in February.