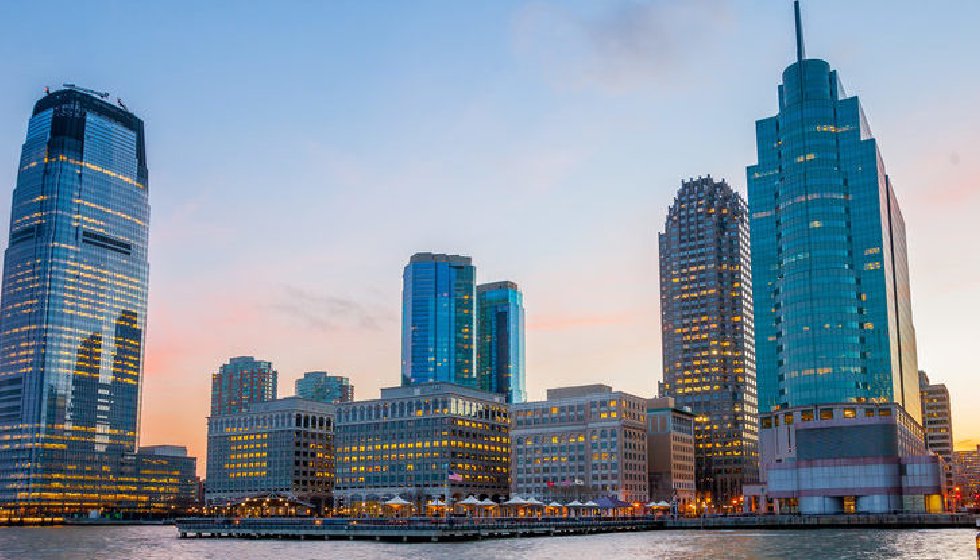 New Jersey Reports Sharp Decline in March Handle
New Jersey operators have reported a 49.8% year-on-year decrease in sportsbook handle for March after the coronavirus pandemic brought the sporting calendar to a virtual standstill. March is typically the busiest month of the year for US sportsbooks due to the popularity of the NCAA men's college basketball tournament. Last year New Jersey took $372.4 million in wagers.
The nascent sports betting industry has continued to mature in the Garden State and the handle reached an impressive $494.8 million. March should have been a record-breaking month for the operators, but instead, the handle plummeted as a result of the coronavirus pandemic. March Madness was called off, the NBA was suspended and the MLB was delayed while sporting events and leagues around the world were also cancelled as authorities battle to contain the virus.
It resulted in a sports wagering handle of just $187.1 million in New Jersey during March. That is actually reasonably high when you consider just how little sport there is to bet on right now. You can find soccer in Belarus, Tajikistan and Nicaragua, hockey and table tennis in Russia, esports, virtual sports and some horse racing behind closed doors, but that's about it. Some bettors have taken to wagering on hot dog eating contests, marble racing, the stock market and the weather, but the biggest winner could be the online casino sector.
New Jersey Gov. Phil Murphy ordered casinos and retail sportsbooks to close in mid-March. Sports betting handle declined and revenue decreased 58.3% year-on-year to $13.2 million, but online gaming revenue shot up 65.6% year-on-year to 65.6%
A Short-Term Economic Blow
The trend in New Jersey was mirrored across the country. Indiana saw its sports betting handle decrease to $74.8 million in March, down 60% on February. The state's sports betting industry only launched in September 2019, but it has been gaining strong momentum. Operators were expecting a handle north of $200 million before COVID-19 swept through the country.
The American Gaming Association estimates that 650,000 workers in the gambling industry have been affected by the coronavirus lockdown. If it lasts for two months, $43 billion in economic activity will be lost, according to the AGA. The industry body has written to President Donald Trump regarding the Paycheck Protection Program, arguing that it "falls woefully short of fully addressing antiquated, discriminatory policies that have, to date, restricted small gaming companies from accessing critical loan support made available through the CARES Act".
More than 675,000 Americans have now tested positive for COVID-19 and the death toll is approaching 35,000. The Trump administration said on Thursday that state governors had the power to decide when to ease shelter in place restrictions, although the shutdown seems like to continue for some time, as the number of daily deaths continues to exceed 2,000.
There is no news yet as to when professional sport will resume in the US. The AGA estimated that $8.5 billion would be wagered on March Madness alone, although that includes legal books, offshore sites, neighborhood bookies and wagers among friends and family. The handle for April could be even smaller, as prominent events like The Masters were cancelled and the NBA playoffs will not begin.
Strong Fundamentals
Joe Asher, chief executive at William Hill US, said he remains confident in the future of the sports betting. "I do not see a scenario where the pandemic goes on sort of too long and somehow the industry withers away," Asher told ESPN. "I don't see that happening. The fundamentals of the sports betting business are pretty strong."
Sportsbook sites are currently dominated by esports events. Competitive gaming has been growing in popularity over the past few years, and it boasted more than 450 million viewers in 2019. That figure should shoot up amid the coronavirus shutdown. Tournaments cannot take place in packed stadiums right now, but esports events are held online each day. The likes of CS:GO, Dota 2 and League of Legends remain popular, but sports games like NBA2K20, FIFA and NASCAR's iRacing have really taken off.
"Esports could be the biggest beneficiary of this," said Jason Robins, chief executive of DraftKings. "It's too big a void to be completely filled, but they've filled some of it, more than I would've thought. No doubt, everybody is going to go back to watching sports after the lockdown ends. But I wonder how many people who are new and picked up esports are going to continue with it. The leagues know that. They're engaging in it."
Tennessee Rules Finalized
Despite the lack of sporting action and the ongoing COVID-19 crisis, some states are still pressing ahead with plans to roll out legal sports wagering. Tennessee legalized sports betting last year, and this week the state lottery board voted to approve a finalized regulatory framework via a teleconference. It means that legal sportsbooks should be able to launch in Tennessee this summer.
"I believe today that we're ready to finally adopt all of the rules, regulations and processes so that we can be ready for sports wagering in Tennessee, when sports resume in Tennessee," said lottery board chair Susan Lanigan. Her team will start accepting applications via the lottery website next week, and they have 90 days to process them.
The lottery board voted in favor of a 90% cap for the first year, meaning a 10% hold for sportsbooks. Nevada has an average hold of 5.4%. Legal sportsbooks in Tennessee risks may be left unable to compete with illegal offshore rivals by insisting on such a high margin. Offshore books do not pay taxes, they often have attractive lines and they have built up strong relationships with bettors across the US, so it will be hard for legal sportsbooks to seize market share from them if they cannot put forward a compelling proposal.
Jennifer Roberts, the lottery's new sports betting program director, previously recommended having no cap so the state can be "fully competitive with the illegal market". She added that if there is a cap, it should be 95%.