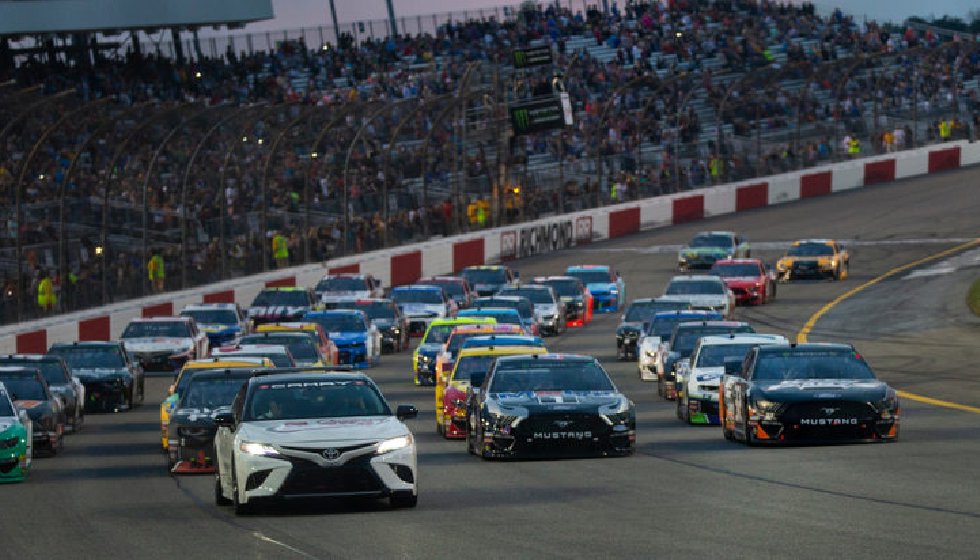 New Jersey Sports Betting Handle Tumbled in April
New Jersey sportsbooks reported an 82.6% year-on-year handle decline in April after the coronavirus lockdown decimated the sporting calendar. The handle fell to just $54.6 million last month as bettors could only wager on obscure table tennis, darts and soccer tournaments. Revenue fell 87.6% year-on-year to $2.6 million, according to new figures from the New Jersey Division of Gaming Enforcement.
Atlantic City casinos closed in March 16 as a result of the Covid-19 pandemic. This has caused a significant decline in gaming revenues for the Garden State. Last April, the sector brought in $265.4 million, of which $207.6 million came from land-based casino win. That figure fell to just $82.6 million in April 2020, a decline of almost 70%. It is the sharpest monthly revenue decrease that the industry has ever experienced.
The only category to enjoy growth was online casino gaming, which saw revenue increase 119% year-on-year to reach $80 million. Online sports betting contributed the additional $2.6 million. Some bettors have switched to iGaming, but they clearly miss the hustle and bustle of the casino floor, and the ability to bet on the big US sports leagues.
Casinos Gear Up to Reopen
There is still no target date for reopening the Atlantic City casinos. However, they are putting plans in place to reopen when given the green light. "The casinos will be prepared to welcome back their employees and customers at the appropriate time with the health and safety of all foremost in their plans," said James Plousis, chairman of the New Jersey Casino Control Commission.
South Dakota and Oklahoma permitted casinos to reopen this week as they eased their lockdowns. Hundreds of bettors stood in line on Tuesday waiting to enter a casino in Norman, Oklahoma. It limited the number of patrons to 225, which is around a third of capacity. Those inside had to wear facemasks and stay 6 feet apart. "It was time for everyone to get back to work, we were ready to get back to work," said Sam Caruso, general manager of the Thunderbird Casino in Norman. "It just seemed like the right time to do it. We decided to do what we call a soft opening without a lot of fanfare."
Casinos in Las Vegas have also been given new guidelines to ensure player safety is not compromised when they finally reopen. They can only operate at half their usual capacity, while limiting guest numbers to three players per blackjack table, six at a craps table and four at a roulette or poker table. There will not be any buffet meals, and the casino floor will be awash with plexiglass barriers and hand-washing stations. It will not exactly resemble a scene from a James Bond movie, but many bettors will simply be pleased to get out of the house and enjoy a return to a semblance of normality.
Sporting World Emerges from Lockdown
Sportsbooks should enjoy a slightly stronger trading period in May thanks to the return of some popular sporting events. NASCAR will return with an elite Cup Series race at Darlington Raceway on Sunday. The Real Heroes 400 will see Brad Keselowski start on pole, with Alex Bowman alongside him on the front row for the 293-lap race. There was no qualifying, so positions were determined by a random draw. There will be a total of seven NASCAR races over an exciting 11-day period.
The German Bundesliga also returns on Saturday. Borussia Dortmund takes on fierce rival Schalke for the Revierderby in the biggest game of the weekend. It is the first major European league to return to action, meaning bettors no longer have to choose between soccer in Belarus, Tajikistan and Nicaragua when they want to place a wager. Portugal's Primeira Liga will return on June 4, and Spain's La Liga will be back in business a week later.
Ten NBA teams are now back doing voluntary workouts, and commissioner Adam Silva said this week that plans to make a decision in the next two to four weeks on whether to resume or cancel the 2019-20 season. Earlier this week, MLB team owners agreed a proposal for an 82-game season starting in July. It now needs approval from the Players Association. UFC 249 took place in Jacksonville last weekend, and Dana White is planning many more big nights of action in the weeks ahead.
Soros Backs DraftKings
DraftKings Inc. saw its share price increase significantly after it was revealed this week that famed investor George Soros owns a $66 million stake in the operator. Shareholders in the business were unveiled in a filing with the US Securities and Exchange Commission after it completed a three-way merger with SBTech and special purpose acquisition company Diamond Eagle Acquisition Corp., and went public on the NASDAQ.
Shares gained 7.5% in the regular session on Tuesday after investors learned that Soros – formerly known as The Man Who Broke the Bank of England – has backed the business. The share price has continued steadily increasing and it has remained above $25 since Wednesday. Soros is not the only famous name to back DraftKings. The family of New England Patriots owner Robert Kraft owns 3.53 million shares, while several other sporting heavyweights have taken a slice of the business.
The SEC filing shows that The Madison Square Garden Company – parent company of the New York Knicks New York Rangers – owns 1.47m shares. Michael Gordon, president of the Fenway Sports Group that owns the Boston Red Sox and European soccer champion Liverpool, has 806,093 shares. Stephen Pagliuca, managing partner of the NBA's Boston Celtics, has 569,230 shares. NHL Enterprises owns 487,169 shares, World Wrestling Entertainment owns 263,546 shares, and Legends Hospitality – a group with investors such as the Dallas Cowboys and New York Yankees – holds 194,867 shares.
Jason Robins, the DraftKings co-founder and chief executive, currently owns 8.45 million shares. His stake is worth more than $200 million. The largest individual shareholder is SBTech founder Shalom McKenzie, whose 34.6 million shares represent more than 11 per cent of the company, giving him a stake worth almost $1 billion. SBTech, a white label sportsbook provider, will continue to operate as a separate entity within the enlarged group.