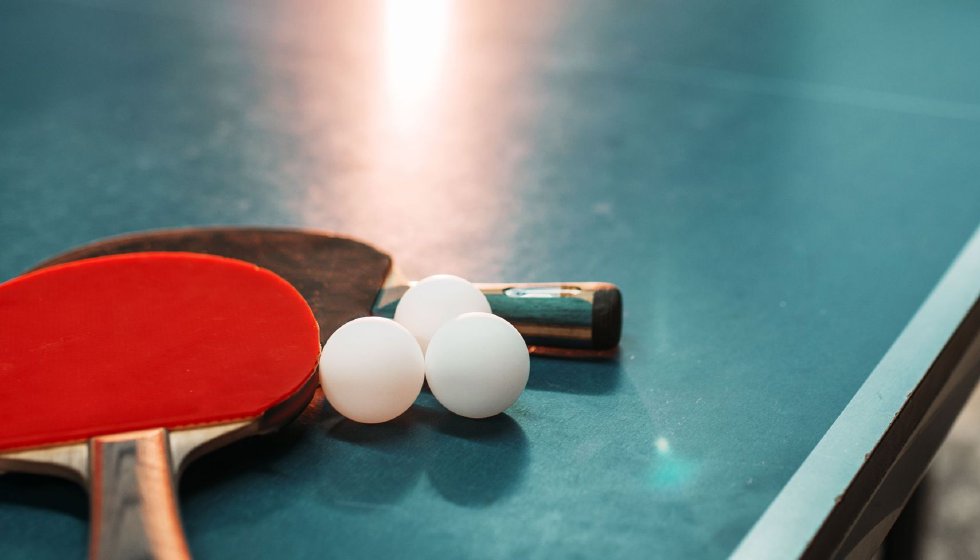 New Jersey Suspends Betting on Ukrainian Table Tennis
New Jersey sportsbooks have been instructed to suspend betting on Ukrainian table tennis events after the regulator warned of potential match fixing. The Sports Wagering Integrity Monitoring Association flagged concerns about matches involving Liliia Zaitseva, Ivan Gaysin, Karen Dzhanibekyan, Eduard Panichev, Anastasia Efimova and Gleb Zotov. It alerted the New Jersey Division of Gaming Enforcement, which has outlawed all betting on Ukrainian table tennis until the matter is resolved.
Ukrainian table tennis would normally be an extremely niche offering for US sportsbooks. However, wagering on it spiked during the global coronavirus lockdown, as it was one of the only sports still taking place around the world. Sportsbooks said they were taking hundreds of thousands of dollars each day on the action. There are now concerns that several players have been fixing matches during the Covid-19 pandemic.
Indiana had already ordered sportsbooks to stop taking bets on Ukrainian table tennis following an ESPN report that highlighted uncertainties regarding which governing bodies were overseeing tournaments like the Setka Cup. The Sports Wagering Integrity Monitoring Association has now stepped up its investigation, and Ukrainian table tennis has been removed from New Jersey books for the foreseeable future. "While there is not yet any evidence that any match fixing occurred in New Jersey, due the nature of the alert, the Division is suspending approval for wagering on all table tennis events in the Ukraine, including but not limited to the Setka Cup, WIN Cup, and TT Cup," said the notice provided to Garden State sportsbooks.
Potential for Illegal Activity
Losing the ability to offer Ukrainian table tennis should not represent too great a blow to US sportsbooks. The MLS is Back tournament began in Orlando this week, while big soccer leagues like the Premier League, La Liga and Serie A are well underway. UFC is hosting the first big event on Fight Island in Abu Dhabi this weekend, the PGA Tour is in full swing and we are less than three weeks away from the NBA season restarting. Ukrainian table tennis was always going to be pushed down the list once more popular sports leagues resumed.
However, it does provide sportsbooks with a potential headache in the event of another global lockdown. They displayed agility and creativity to find sporting events for people to bet on during March, April and May, but bettors may be more reluctant in future if they are concerned about match fixing. The news may also spark alarm among any bettors that lost wagers involving the six aforementioned players this year, so they will be sure to follow developments closely.
The Global Lottery Monitoring System cited increased illegal activity on the sports betting front when it published its 2020 mid-term report this week. The regulatory body revealed that North America had been subject to 13 alerts in the first half of the year – seven for soccer, four for tennis and two for hockey. President Ludovico Calvi the Covid-19 outbreak has created a "window of opportunity for malefactors to exploit and manipulate sports betting across the globe".
"Criminal organizations have been very active since the outbreak of Covid-19, seizing any opportunity – even during a pandemic crisis – to further their illicit activities," he said. "As a result, GLMS has increased the level of vigilance and intelligence monitoring and will do more so in the upcoming months. Additional threats are likely to continue to materialize while sport events resume in a usually quiet sporting period of the year, given that the financial crisis has adversely impacted countless sport organisations globally, which in turn, may increase the level of risk-taking and vulnerability of athletes and sport stakeholders."
Positive Signs in Iowa
The US sports betting sector has been on an upward trajectory since a few major sports leagues resumed in mid-May. That upward curve looks set to continue after Iowa Racing and Gaming Commission reported a 81.4% increase in sports betting handle for June. The state was boosted by the reopening of its casinos on June 1, allowing land-based sportsbooks to welcome guests for the first time since. Handle shot up from $7 million in May to $12.7 million in June, while revenue increased 23.9% month-on-month to $620,740.
Online sports betting remained the dominant channel, accounting for $11.6 million of the $12.7 million handle. The William Hill sportsbook hosted by Prairie Meadows was the clear market leader, with $4.8 million in total bets, while the DraftKings sportsbooks hosted on the Wild Rose Jefferson license was a distant second. Iowa is a much smaller state for sports betting than the likes of New Jersey and Pennsylvania, which should release their June figures next week, but the growth it enjoyed during the month should spark confidence among industry leaders.
British bookmaker Betfred launched its online sports betting platform in Iowa this week. It has tied up a deal to operate on the license of Grand Falls Casino & Golf Resort in Larchwood, so competition is heating up in the state. The only issue is that people have to visit the casino to complete an in-person registration, per state law. That could hamper its initial attempts to recruit new customers, as many people are fearful of making unnecessary trips right now.
Legislators in Rhode Island have introduced a bill that would eliminate the need for in-person mobile sports betting registration at its casinos. This has been blamed for limiting the sports betting handle in the state, meaning it has not drummed up the level of tax revenue it hoped to receive. Rhode Island House Speaker Nicholas Mattiello and House Finance Committee Chairman Marvin Abney on Wednesday filed H 8097 this week, and Senate President Dominick Ruggerio has pledged to introduce a companion bill.
"Especially during these times of social distancing, enabling people to register online for sports gaming provides an added convenience that will also enhance revenue for the people of our state," said Mattiello and Ruggerio in a joint statement. "With many team sports ready to resume play shortly, this will provide a safe entertainment option for Rhode Islanders to participate in sports gaming from their homes."
Keep up to date with all the latest goings on in the world of betting right here at Bet Today USA. Make sure you check out all of our latest odds and betting predictions from the world's best bookmakers, as well as ramping up your winnings with our brand new Parlay calculator!