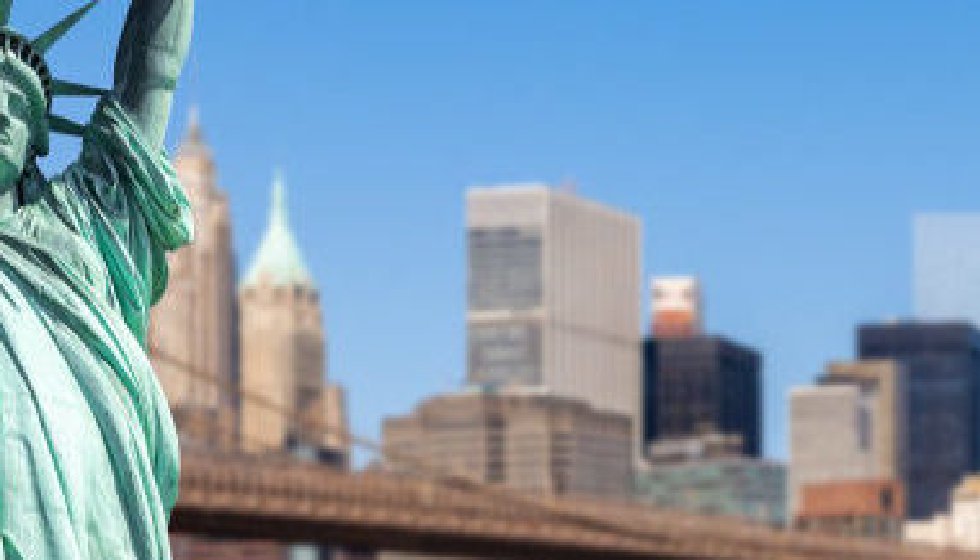 New York Governor Unyielding on Mobile Sports Betting
New York Gov. Andrew Cuomo dealt sports betting advocates a blow when he left online wagering out of his budget for the next fiscal year. He described the state as the "progressive capital of the nation" and included measures for legalizing recreational marijuana and setting up a hate crimes task force. Yet that progressive attitude does not extend towards online sports betting, which Cuomo appeared to describe as "irresponsible".
New York is the largest state to legalize sports wagering. However, its monthly handle is tiny compared to neighboring New Jersey because it does not permit online sportsbooks to launch. New Yorkers must travel to a few upstate casinos to find a legal sportsbook, or cross over into New Jersey. The alternative is simply to continue using illegal offshore books or betting with the neighborhood bookie.
Proponents of sports betting have argued that the failure to roll out online wagering is simply fueling crime and denying the state a valuable source of income at a time when its budget deficit stands at $6 billion. Yet Cuomo would not budge. "There's no gimmicks, he said. "There's no new casino revenue. This is not the time to come up with creative although irresponsible revenue sources to solve a problem which doesn't really exist."
Addabbo to Keep Fighting
Sen. Joseph Addabbo Jr. promised to fight for online sports betting to be included in the final budget. "I am hopeful that mobile sports betting is on a similar road as some other issues, such as paid family leave and medical marijuana, which were initially rejected by the governor," he said. "Fortunately, these initiatives are now in place to benefit the people of our state, as would mobile sports betting. I look forward to working with the governor's administration, the state legislative leadership, and my colleagues on this matter during budget negotiations."
The Senate included mobile sports wagering in last year's budget proposal, but the Assembly did not follow suit. Assembly Speaker Carl Heastie has previously suggested that he is also not keen on legalizing it, so the chances of New York gaining a proper sports betting industry would appear slim in 2020. The legislative session runs until June 2, but powerful opposition could kill off Addabbo's chances of success.
March Madness for Illinois
The next major state to roll out legal sportsbooks will be Illinois, which has the potential to vie with Nevada, New Jersey and Pennsylvania to be the market leader in the U.S. Gov. J.B. Pritzker's stance stands in stark contrast to Cuomo's, as he piled pressure on lawmakers to get a legalization bill on his desk and signed it with relish. The state has since been working on a plan to launch sports betting as soon as possible, and it is edging closer.
The Illinois Gaming Board announced on Thursday that it has finished drafting the regulatory framework that will govern the sector. It did not provide an official launch date, but Rep. Mike Zalewski, who sponsored the legalization bill, said: "March Madness is a reasonable goal. I think that the second round of rules gives the operators the ability to know once they get their application approved, how fast they can turn a key into being operational. It shows that they're moving things along. Hopefully, it's up and running by March."
Among the rules is a ban on minor league sports wagers, any college game involving Illinois teams, youth sports, and gambling on behalf of people who are not allowed to place a bet themselves. There will only be sports betting, so Illinoisans cannot wager on entertainment markets like the Oscars or politics. The Illinois Gaming Board next meets on January 30.
Michigan Sports Bettors Face Delays
Neighboring Michigan legalized sports betting last month in order to prevent its residents heading to Illinois or Ontario to place wagers. The law permits mobile sports betting as well as retail sportsbooks at commercial and tribal casinos throughout the state. Mike Bean, chief executive at Saginaw Chippewa Gaming Enterprises, said retail sportsbooks could commence trading within two to three months.
"We view sports betting as another nice entity that will drive more people to our property," he said. The tribe has two casinos in Mount Pleasant and another in Standish, and Bean believes they will launch this spring, which could mean it could be ready in time for March Madness too. The tribe will then start working on a mobile offering to target residents that want to wager from the comfort of their own homes.
Yet Michigan sports fans will have to wait until 2021 for legal online sports wagering to become a reality. "Timing will depend on how quickly we receive applications, can approve the casinos' internal controls and are able to issue required licenses," said Mary Kay Bean, spokeswoman for the Michigan Gaming Control Board, in an update this week. We are at a very early stage of this process. "The agency must establish several sets of administrative rules, which pass through many levels of review."
Betfred Enters Colorado
Colorado also legalized sports betting in November and fans of the Broncos and the Nuggets will soon be able to wager in a safe, legal environment. British bookmaker Betfred has decided to use the Centennial State as the springboard for its U.S. operations by striking a deal with Saratoga Casino Black Hawk. It will open a retail sportsbook at the casino, located around 30 miles west of Denver, and launch an online book targeting all residents of the state.
Betfred is one of Britain's largest sports betting operators and it bills itself as "the world's largest privately-owned retail bookmaker". Rivals William Hill and Flutter Entertainment have already made significant inroads into the U.S. market, while Bet365 and GVC are taking the first tentative steps, so Betfred has decided to join the party.
"We are delighted to partner with Saratoga Casino Black Hawk," said chief operating officer Mark Stebbings. "This is an exciting opportunity for both companies and we look forward to sharing our joint expertise to provide excellent service and value for sports bettors both on-premise in Black Hawk and online to the people within the state of Colorado."`