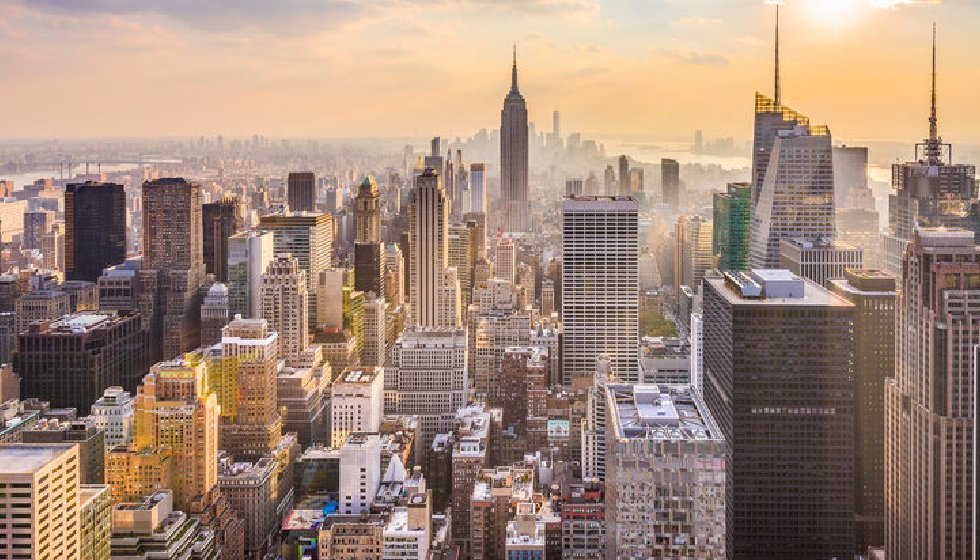 New York Legalizes Online Sports Betting
Gov. Andrew Cuomo was triumphant this week after New York lawmakers signed off a budget that legalizes online sports wagering in the state. Cuomo hopes to generate $500 million in annual tax revenue in order to close New York's budget gap. The budget language requires the New York Gaming Commission to issue a request to operators for proposals by July and award licenses later this year.
Cuomo championed a state-run approach as opposed to a free market, and it seems he has succeeded. The budget states that the New York Lottery will oversee mobile sports betting. The request for the proposals process will result in the New York Gaming Commission choosing at least two operators as the mobile sports betting partners for the state. These partners must each pay an initial license fee of $25 million. Cuomo wants them to hand over at least 50% of their profits to the state.
This state-run proposal has been maligned by some lawmakers, who argued that it will not create enough competition for bettors. However, lawmakers were able to include a concession into the budget language, which provides an assurance that there will be at least four sports betting apps in the state. The licensees selected in the request for proposals process will be permitted to pick other sportsbooks to operate as "skins" on their licenses. "It could be eight or 20 skins, but we agreed on no less than four," said Assemblyman Gary Pretlow.
A Potential New Market Leader
New York legalized in-person sports wagering via a constitutional amendment in 2013, but online sports betting was not included. The state's first retail sportsbooks were permitted to open in 2019, a year after the Supreme Court overturned PASPA, the federal ban that previously outlawed sports betting in every state apart from Nevada. The brick and mortar sportsbooks are mainly located at upstate casinos.
New York will be by far the largest state to legalize online sports betting now that the measure has been approved by lawmakers. It is the fourth largest state by population, behind only California, Texas and Florida – none of which have legal sports betting. New York is third by GDP, and it has a wide array of heavily supported sports teams, including the Giants, Jets, Bills, Yankees, Mets, Knicks, Nets, Rangers and Islanders. It is likely to become the largest state for sports betting by a considerable margin.
Right now, New Jersey leads the way, ahead of Nevada, Pennsylvania and Illinois. However, New York's population is more than double that of New Jersey, and its GDP is significantly larger. In fact, New Jersey benefits from New Yorkers crossing into the Garden State to place legal online sports wagers there, and it is likely to see its figures plummet when New York rolls out online sportsbooks.
Bidding Process Set to Begin This Summer
Under Cuomo's proposal, operators must have a partnership with at least one of the existing licensed commercial casinos in order to take part in the bidding process for a license. That leaves four potential bidders – DraftKings, FanDuel, Bet365 and BetRivers. DraftKings is partnered with De Lago Resort & Casino in Waterloo, NY, and it has been actively lobbying for online sports betting in New York, so it is likely to be one of the licensees.
FanDuel is the market leader in New Jersey, Pennsylvania and other states, ahead of DraftKings, so it would make another obvious choice. It is partnered with Tioga Downs in New York. However, Bet365 is a huge global operator with vast resources, and it could make the bidding process competitive if it decided to get involved. It is partnered with Empire Resorts, while BetRivers owner Rush Street Gaming operates Rivers Casino in the state. PointsBet and Penn National also have second-skin agreements with Tioga Downs and Rivers respectively, but it is unclear if such agreements will count.
DraftKings is excited about the prospect of online sports wagering in the Empire State, but it is unclear how great the appetite will be among its competitors. After all, many expressed dismay at Pennsylvania's decision to charge $10 million for a sports betting license and tax a 36% revenue tax. New York wants to charge 150% more and take a far larger revenue cut, but it would argue that it holds all the aces, because it is such a large and potentially lucrative market.
Cuomo Wants to Keep Lobbyists at Bay
Operators did eventually relent in Pennsylvania, and it now has a competitive market. The same is true in Illinois, which also charges $10 million fees and high taxes. Cuomo is confident that his approach is correct. "Mobile sports betting will pass," he said in a statement. "It will generate $500 million annually for youth sports education. The law allows the state to directly operate mobile sports betting. So the $500 million will go to the state, rather than a lot of middlemen who operate mobile sports betting, which is what many other states have done.
"This is like the state lottery where we operate it and we get the resources. The law does not authorize any new casinos. I am opposed to any casino authorization plan that is subject to politics. We have a Gaming Commission that makes the decision on the merits. There's a lot of money involved in casinos. There's a lot of lobbyists, there's a lot of political contributions and I want to make sure that any decision that is made is made purely on the merits and I'll have nothing to do with a casino plan that can be politicized."
However, there could be a challenge from the Oneida Indian Nation, which claims the voiding of a 2013 settlement places its revenue-sharing agreement with the state in jeopardy. The current agreement gives the Oneida Indian Nation exclusive gaming rights over 10 counties. It said it has "serious legal doubts" about the legislation and the impact it will have upon Central New York.