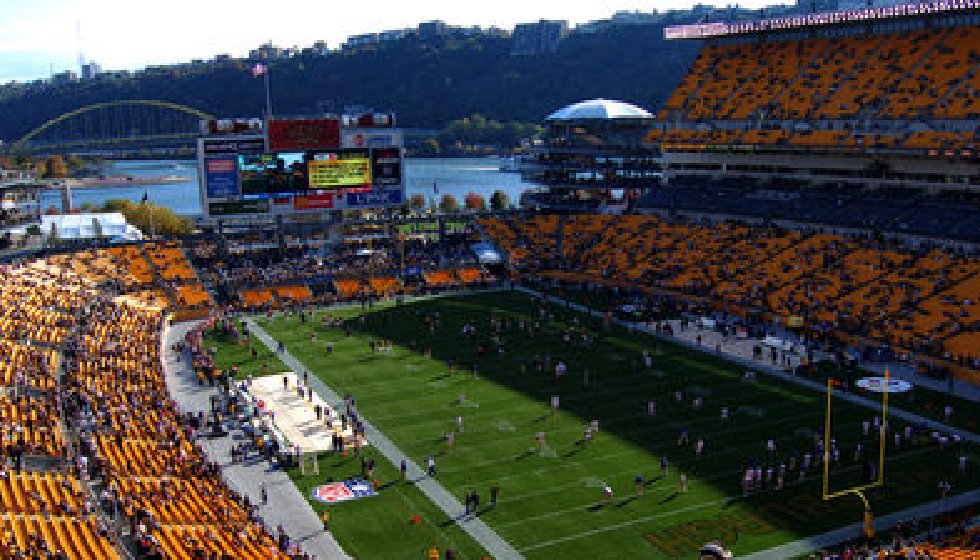 Pennsylvania Posts New Monthly Record for December
Pennsylvania sportsbooks set a new state record by taking $548.6 million in wagers during an action-packed December. That strong performance beat the previous record of $525.8 million set in October. Casinos were closed for the majority of the month due to a coronavirus lockdown, so 97.6% of the sports wagering handle came via online sportsbooks.
It was a pretty inauspicious month for the state's football teams. The Pittsburgh Steelers lost three of their final four games of the NFL regular season to finish 12-4, and then suffered a harrowing defeat to the Browns in January's Wild Card Round clash. The underperforming Philadelphia Eagles lost their final three games to finish 4-11, and Doug Pederson bit the bullet. Yet NFL action still drove Pennsylvania to a strong overall performance.
The NBA season only started towards the end of December, leaving just NFL, NCAAF and NCAAB as the major sports leagues running throughout the entire month. They proved popular among Pennsylvania bettors. Revenue increased to a record $45.3 million, which dropped to $34.1 million after deducting free bet promotions. The state earned $12.3 million in tax revenue on that final post-promo revenue figure, according to the report from the Pennsylvania Gaming Control Board.
Rivals Chip Away at Market Leaders
It is imperative for sportsbooks to offer compelling promotions in Pennsylvania, as the market is growing increasingly competitive. FanDuel and DraftKings retained the top two spots in December, but rivals are slowly chipping away at their market share. FanDuel's share decreased from 39.5% in November to 38.8% in December. DraftKings' share slipped by 0.1%. BetRivers saw the market share for its two online sportsbooks decrease from 10.6% in November to 9.1% in November.
The chief beneficiaries were Barstool Sportsbook and BetMGM. Barstool retained third place in the state with 13.4% of the online handle, up by 1% on November. BetMGM only launched for testing on December 17 in the Keystone State, but it captured 2.3% of the monthly market, which should instil the team with confidence.
Pennsylvania remains the third-largest state for sports betting, behind neighboring New Jersey and Nevada. Sportsbooks in New Jersey shattered records by taking a handle of $996.3 million in December, leaving it well ahead of Pennsylvania. Yet Pennsylvania has a larger population and GDP than New Jersey, and it also has many more professional sports teams. It does charge far higher taxes, but that has not stifled competition.
The reason for New Jersey's outperformance could be a result of New Yorkers heading over the border to place wagers on their phones in New Jersey.
New York Online Bill Gathers Momentum
New York is the largest state with legal sports wagering, but it is only permitted at land-based, retail sportsbooks. There is one at the Meadowlands, but most are upstate. New Yorkers are therefore likely to head over the border, bet on their phones to get around geo-targeting issues and then return home to watch the games unfold. That has given New Jersey's industry a significant boost.
However, that trend could soon be coming to an end, as a mobile sports wagering proposal gained momentum in both chambers in New York this week. The New York Senate voted bill S1183 out of committee on Tuesday, and the Assembly followed suit by voting companion bill A1257 out of committee the following day. The bill, sponsored by Assemblyman Gary Pretlow and Senator Joe Addabbo Jr., would allow each of the state's four full commercial casinos and tribal operators to host two online sportsbooks on their licenses. That would mean 14 online operators could launch in New York, creating a vibrant and competitive online market.
Pretlow pointed to New Jersey's success, and said New York would blow it out of the water. "Thirty percent of the numbers that Jersey's putting up are New York numbers," Pretlow said, referring to New Yorkers heading over the state border to wager in the Garden State. "That's by their own admission so it more than likely is more. New York state is two and a half times the size of New Jersey so we're going to at least double. Right now, in the last month they're doing a billion dollars of handle a month. A billion dollars, $12 billion a year. We're going to do at least twice that. So we do $2 billion a month or $2.5 billion a month, I think that all of our expectations will be met."
MGM Walks Away from Entain Takeover Attempt
MGM Holdings announced this week that it was pulling out of its bid to purchase UK gaming giant Entain. It tabled an $11 billion takeover bid for the group earlier this month, but the Entain board rejected it, arguing that it undervalued the business. MGM Holdings had until February 1 to return with an improved offer, but it decided to walk away rather than up its offer.
Enrain is based on the Isle of Man and owns popular brands like Ladbrokes, Coral, Bwin, Sportingbet, PartyCasino, Gamebookers, Eurobet, and Foxy Bingo. It teamed up with MGM Holdings to create BetMGM as a 50/50 joint venture, blending the MGM brand with Entain's operational expertise. MGM watched on as rival Caesars Entertainment mounted a successful bid for another British gambling stalwart, William Hill, and then made its own move. Entain chief executive Shay Segev soon quit, lured to streaming channel DAZN by a lucrative offer, but MGM Holdings decided not to return with another bid.
In other news, Barstool Sportsbook will expand out of Pennsylvania by launching in Michigan this week. Penn National Gaming owns a significant stake in Barstool, so it made sense to launch first in Pennsylvania, and it has decided to make Michigan its second state. The Michigan Gaming Control Board announced this week that it has approved provisional licenses for 15 platform providers. Barstool Sportsbook is on the list, alongside the likes of FanDuel, DraftKings, BetMGM, William Hill, PointsBet and BetRivers.