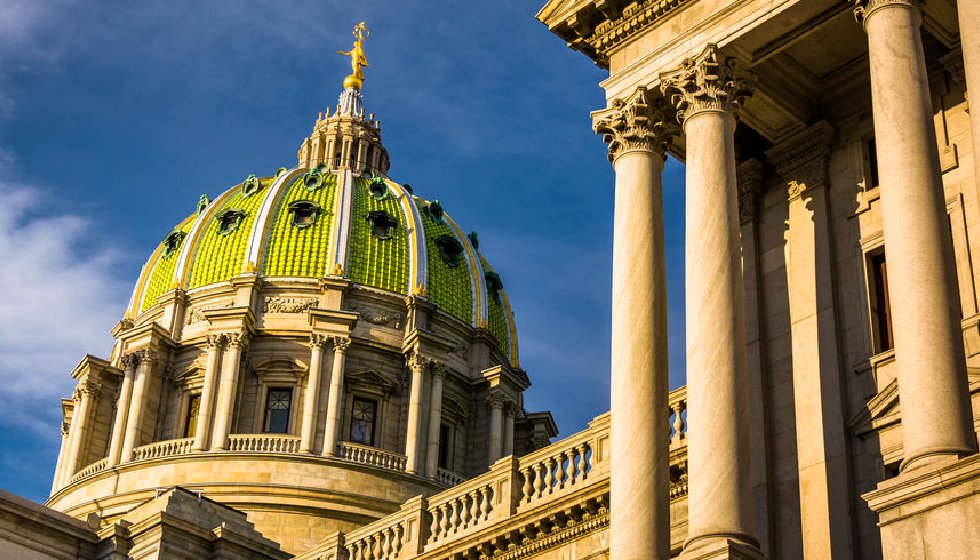 Pennsylvania Sports Betting Handle Continues to Surge
Increased competition among online sportsbooks helped drive the Pennsylvania sports betting handle to a record $342.5 million in December. FanDuel remains the top operator in the Keystone State and it accounted for an impressive 45.1% of the total handle during the month. However, the likes of DraftKings and Fox Sport now provide ferocious competition and that is sure to keep FanDuel on its toes going forward.
Pennsylvania's first retail sportsbooks opened their doors in November 2018, six months after the US Supreme Court struck down PASPA. However, the first online sportsbook did not launch until May 28, 2019, as operators spent months fine-tuning their offerings. Yet online books still managed to account for 70% of Pennsylvania's total sports betting handle in 2019, despite sitting out the first five months of the year. By December, online accounted for 86.8% of the handle, according to the latest report from the Pennsylvania Gaming Control Board.
Slight Decline in New Jersey
That mirrors a trend seen in New Jersey, which has emerged as the second-largest state for sports betting after Nevada. In December, online wagers accounted for 88% of the total handle of $557 million taken by Garden State sportsbooks. New Jersey has a slightly more mature market than Pennsylvania, having launched retail and online sportsbooks several months earlier.
However, its handle actually dropped slightly from a record $562.7 million set the previous month. Pennsylvania's emerging sports betting could spell bad news for New Jersey. Sports fans previously crossed over the border from Pennsylvania into New Jersey to place legal sports bets, but now they simply sit at home and choose between FanDuel, DraftKings, BetRivers, Parx, Fox Bet and Unibet.
That could be one reason behind the slight decline for New Jersey, leaving it unable to dethrone Nevada as the top sports betting state in the country. Pennsylvania may soon challenge both of them. It is the largest state with a legal retail and online sports betting industry, and it has seven professional sports teams, so the potential is high. It also charges far higher licensing fees and tax rates than any other state, which could provide the public purse with a significant boost.
The Cost of Success
However, New Jersey lawmakers should not be unduly concerned. New York is yet to legalize online sports wagering and the Garden State continues to receive a steady stream of sports fans from the Big Apple that want to bet at legal books. New Jersey also enjoyed a successful year, generating $4.58 billion in handle and almost $300 million in revenue during 2019. More than $36 million went to state coffers, while Atlantic City received around $4 million as it hosts most of the operators, taking the total past the $40 million mark.
FanDuel was also the clear market leader in New Jersey during 2019, followed by DraftKings, with William Hill a distant third. Both FanDuel and DraftKings have invested heavily in new customer acquisition and licenses as part of a fierce battle to emerge as the number one operator in the country. The extent of DraftKings' expenditure was highlighted when the firm filed a preliminary prospectus ahead of its proposed three-way merger with white label provider SBTech and Diamond Eagle Acquisition.
The document shows that DraftKings delivered a net loss of $114.1 million during the first nine months of 2019. Revenue grew 44.3% to $192 million on the same period during previous year, but costs soared. Sales and marketing shot up 16.6% to $124.9 million, showing just how expensive it is to try to remain competitive with FanDuel and the other operators.
A Path Towards Profitability
DraftKings is acquiring SBTech and it will then allow itself to be snapped up in a reverse takeover by Diamond Eagle Acquisition Corp, a special purpose acquisition company. The combined entity will then trade as DraftKings Inc. and it will have a market cap of around $3.3 billion, with more than $500 million of unrestricted cash on the balance sheet.
It will need the cash to compete with FanDuel, which falls under the Flutter Entertainment umbrella along with European heavyweights Paddy Power and Betfair. Flutter is in talks to buy Canadian firm The Stars Group and create the world's largest betting company, so DraftKings must fight back.
"The combination of DraftKings' leading and trusted brand, deep focus on customer experience and data science expertise and SBTech's highly innovative and proven technology platform creates a vertically-integrated powerhouse," said Jason Robins co-founder and chief executive of DraftKings.
He expects sports betting operations in each new state to become profitable within one to two years of launch, but warned it could take as long as three years in some states. During the first nine months of the year, SBTech net profits decreased 67.2% to €6.2 million, but it has a strong geographical spread and there is a lot of potential for its award-winning sportsbook platform to secure new customers as the U.S. sports betting market opens up.You iok?
Coming to America
Stockholm-listed Kindred Group also paid the price of U.S. operations in Q4. The European powerhouse launched its popular Unibet brand in New Jersey and Pennsylvania during the quarter and it tied up a sponsorship deal with NHL team New Jersey Devils. A license fee in Pennsylvania alone costs a one-off fee of $10 million, so the costs piled up for Kindred and its U.S. operations had an EBITDA loss of nearly $8 million.
"The US is a big opportunity and we are fully committed to that," said chief executive Henrik Tjarnstrom. "But we're also being very honest and saying that it comes with investment and that investment is frontloaded in the first quarter of going live." He added that he feels revenue will improve in future quarters, steering operations towards profitability.
William Hill US has just upgraded its 2019 EBITDA outlook to breakeven. It is the most established player in the country, having built up a market-leading position in Nevada. Yet FanDuel expects to lose $58 million, while Fox Bet – which could soon be under the same umbrella as FanDuel if the Flutter-Stars Group merger goes ahead –expects to lose $40 million.