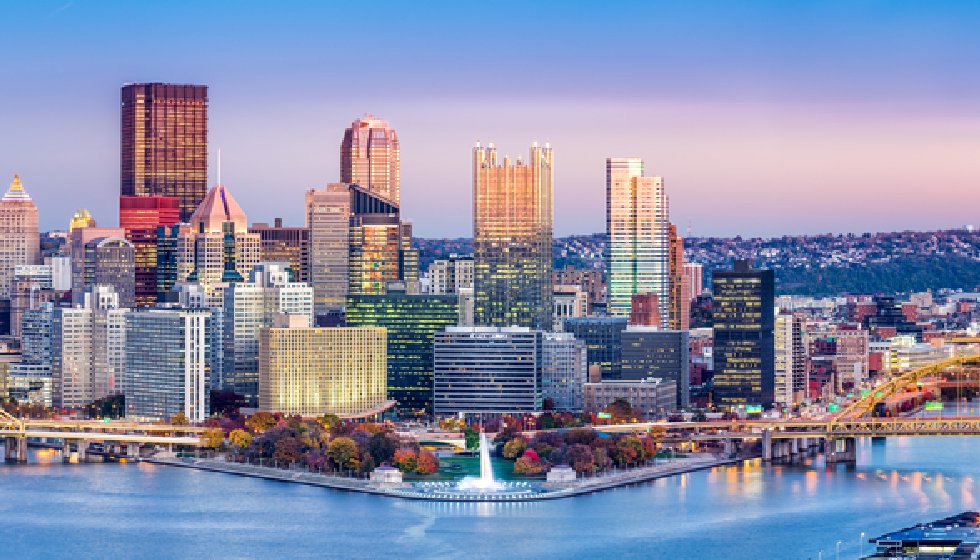 Pennsylvania Sportsbooks Enjoy Record Month
The Pennsylvania sports betting handle surged past the $300 million mark for the first time in November thanks to the continued growth of online wagering. The first mobile sportsbooks only began to launch this summer in the Keystone State, but it now boasts a diverse array of leading operators. Increased online competition has helped the handle soar ever since the new NFL season began, and November was by far and away its best month on record.
Pennsylvania sportsbooks took a total of $316 million in wagers during the 30-day period. That represented a 31% increase on the previous month, which was also a record at the time. Online betting sites drove that strong growth, accounting for $266.7 million of the handle and highlighting just how important it is to have a competitive online market in order to thrive within this nascent sector. It accounted for 84.3% of all sports bets placed.
Total revenue for the month grew 15.9% to $20.6 million, the Pennsylvania Gaming Control Board revealed. The state takes an enormous 36% cut of that figure, meaning it pulled in $7.4 million during November. It charges a $10 million one-off licensing fee for sports betting operators too, so legalization of sports wagering has proved to be a very lucrative decision for Pennsylvania.
Vast Potential
Critics argued that the high taxes would discourage operators from entering the market, stifle competition and cause it to struggle. Chris Christie, former governor of neighboring New Jersey, went so far as to declare that Pennsylvania had "really screwed it up" with "a ridiculously high tax rate and a ridiculously high barrier to entry". Yet Pennsylvania is a less mature market than New Jersey, and it is closing the gap all the time.
New Jersey also broke its own record in November by taking $562 million in sports bets. Revenue was $33 million, but New Jersey only takes an 8% tax rate on retail sports wagers and 13% for online sports wagers, so it made around half of what Pennsylvania earned during the month. Pennsylvania has seven pro sports teams and a larger population than New Jersey, so it has the potential to overtake the Garden State and Nevada to seize the title of the top US sports betting jurisdiction, at least until New York rolls out online wagering or California takes the plunge.
One Sportsbook to Rule Them All
FanDuel has seized a market-leading position in both Pennsylvania and New Jersey, and it continues to deliver impressive results. It took $149.7 million in online bets during November, an increase of 31.4% on the previous month. That saw it account for 56.1% of the online handle in Pennsylvania and 47.3% of the total handle.
Rush Street Gaming was a distant runner-up in November. Its BetRivers and PlaySugarHouse sites combined for $63 million in online handle, while its two retail sportsbooks – one at Rivers Pittsburgh and the other at Rivers Philadelphia, which was called SugarHouse Casino until a recent rebrand – took $17.7 million in sports wagers. Greenwood Gaming was third with $22.4 million in online handle and $8.1 million in retail handle at Parx Casino, while its other two rick and mortar sportsbooks in Philadelphia combined for an extra $5 million in handle.
Yet the competition is sure to heat up in December. DraftKings launched on November 4 and took $16.2 million in wagers in the ensuing 26 days, but that figure should shoot up in future. DraftKings is the clear number two in New Jersey, and it could eat into FanDuel's share in Pennsylvania. Yet increased competition is likely to inspire the operators to launch more compelling bonus offers, and that should help the overall handle reach even greater heights in the months ahead.
California Dreaming
Pennsylvania is the fifth largest state by population after California, Texas, Florida and New York. Of that quarter, New York has permitted a few upstate casinos to accept retail sports wagers – but online sports betting is banned and anyone in New York City has to head over to New Jersey or turn to illegal offshore books – while California, Texas and Florida are yet to legalize the industry. However, that could all change next year, with legislation underway in each state.
The Wall Street Journal reported this week that California voters will be able to choose from two different sports betting bills in November 2020. One sponsored by lawmakers allows online wagering, while another sponsored by a group of Native American tribes proposes that sports betting is limited to retail books at racetracks and tribal casinos. The racetracks are understandably on board with the second option, but the first bill has far greater potential to unlock California's potential in this industry.
If California were a country it would have the fifth largest economy in the world, behind only the rest of the USA, China, Japan and Germany, and ahead of the UK, France and India. Legalization would therefore represent a colossal opportunity for sportsbooks, but it could damage Las Vegas, which relies on tourists from the Golden State.
Out of the Shadows
State Sen. Bill Dodd, a Democrat representing Napa, and Assemblyman Adam Gray, a Democrat representing Merced, will hold a hearing in the California legislature on a proposal to legalize sports betting on Jan. 8. "Illegal sports betting is widespread, and it's critical that we bring it out of the shadows to make it safer and generate funds for education," said Dodd. "I look forward to hearing from all stakeholders at this key hearing as we analyze and develop the best approach. The Legislature's job is to stand up for the public interest and ensure California adopts the best possible model."
Both proposals would take the form of a constitutional amendment that legalizes sports betting. The plan put forward by Dodd and Gray would need to secure support from two-thirds of the legislature for it to be placed on the ballot in 2020. Voters could then have their say on whether sports wagering should be permitted. The tribal ballot initiative also has a target of 2020. New Jersey has taken around $3.2 billion in its first full calendar year of sports betting and Pennsylvania has now smashed through the $1 billion barrier, so that could influence lawmakers' decisions.