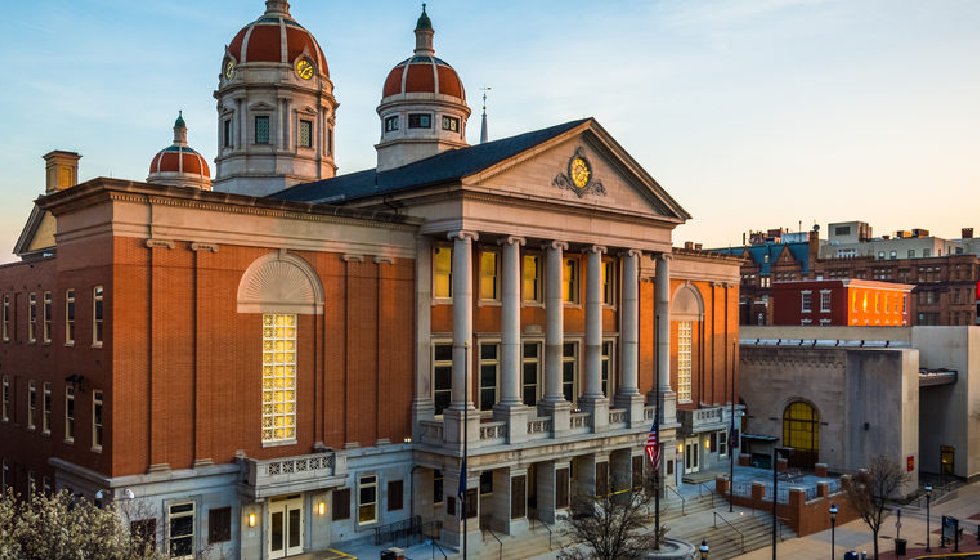 Pennsylvania Sportsbooks Increased Handle by 85.1% in July
Pennsylvania sportsbooks reported an 85.1% monthly handle increase in July as several major sports leagues returned to action. A truncated MLB season began last month, the postponed NBA season resumed and the Philadelphia Flyers were gearing up to take the extended NHL playoffs by storm. Sports fans responded by wagering $164.8 million at legal sportsbooks in the Keystone State, up from $89 million in June. Revenue also increased 22.3% month-on-month to $8.1 million, according to new figures from the Pennsylvania Gaming Control Board.
BetRivers, PlaySugarHouse and FanDuel all reported historic highs during MLB's opening weekend, which saw the Philadelphia Phillies and Pittsburgh Pirates return to action. Kamaru Usman also beat Jorge Masvidal in the main event at UFC 251 on Fight Island in July. Rush Street Gaming, the firm behind BetRivers and PlaySugarHouse, said that UFC 251 was the largest MMA wagering event in its history. FanDuel led the way with a sports betting handle of $70 million in July, while DraftKings reported the highest revenue after bringing in $1.9 million.
Operators wrote off $5.5 million in promotional credits during July, which wiped out more than 40% of the revenue. FanDuel was particularly aggressive in offering free bets to encourage wagering as the major sports leagues sprung back to life. It wrote off $3.2 million in promos during July, and DraftKings used $1 million. They combined for two-thirds of the total handle and 55.1% of the Pennsylvania revenue during July.
New Jersey Retains Its Crown
The results were encouraging for Pennsylvania operators. However, they paled in comparison to the $315.1 million handle that sportsbooks in neighboring New Jersey took during July. Pennsylvania has a larger population and GDP than New Jersey, and seven major sports teams. However, it charges higher revenue taxes, which could stifle new customer acquisition efforts, and New Jersey also benefits from a steady stream of bettors arriving from New York City to use its legal sportsbooks at venues like the Meadowlands.
The New Jersey sports betting market is poised to become more competitive, as Esports Entertainment Group makes its debut in the Garden State. The firm has struck a partnership deal with Twin River Worldwide Holdings, which is in the process of acquiring Bally's Atlantic City Hotel & Casino. Twin River will be able to sell three online sports betting skins covering New Jersey once it completes the purchase of Bally's from Caesars Entertainment.
"We are excited to partner with Twin River as we bring mobile sports betting to the New Jersey market," said Grant Johnson, chief executive of Esports Entertainment Group. "When we completed our IPO on Nasdaq earlier this year, it was with the intention of expanding our operations in the US. With this partnership, we're delivering on that goal."
Twin River is also displaying ambition after taking over several Eldorado Resorts properties in Louisiana and Nevada following the merger of Caesars and Eldorado.
"Esports Entertainment will be a great addition to our growing partnerships with Sportsbook leaders around the world, as we currently operate sportsbooks in Rhode Island, Colorado, Delaware and Mississippi," said George Papanier, president and chief executive at Twin River Worldwide Holdings. "Bringing this new, unique offering to the AC market with a prominent gaming partner is one of the many exciting changes we have in store for Atlantic City in the months to come."
Mississippi Springs Back to Life
Mississippi has also seen its sports betting handle soar since the lockdown was eased. The state only permits retail sports betting – you can use an app, but only if you are on the premises of a land-based sportsbook – so it completely shut down during the coronavirus crisis. Handle was minuscule in May and increased to just $1.58 million in June. That figure jumped by more than 400% to $7.92 million in July as more casinos reopened and sports leagues returned.
Coastal casinos led the way, taking almost $5 million in sports wagers. Northern casinos took a handle of around $1.9 million, and central casinos took slightly more than $1 million. Taxable revenue for the state reached $1.34 million, which is a significant improvement on June's loss of $62,231. Mississippi has 26 commercial casinos, half of which are on land and half on riverboats, and legal sports wagering can only take place at those venues. Most other states with legal sports betting permit online wagering from anywhere in the state, which means that Mississippi's figures are disproportionately low.
Tennessee Sports Betting Timeline Updated
The Tennessee Education Lottery has promised that legal sports wagering will finally go live by November 1. The state legalized sports betting all the way back in May 2019, but the rollout has been beset by several delays. Lottery chief executive Rebecca Hargrove said four firms have completed applications to launch sportsbooks in Tennessee. The state does not have any casinos or racetracks, so sports betting will be exclusively available online. Licenses will costs $750,000 annually.
Regulators have taken the unusual decision to cap the annual payout percentage of each sports betting operator at 90%. It means that sportsbooks have to find a way to hold at least 10% of the handle in revenue. Most US sportsbooks hold around 7% in revenue on average, so books could be forced to charge more vig than the normal -110 line on spreads and totals, or offer miserly moneyline odds. Operators will be fined if they fail to hit the 10% threshold. It could mean that sports bettors will be more likely to stick with offshore operators, which offer reduced juice -105 lines and generous moneyline odds.
Yet sports betting should arrive while the new NFL season is still raging on. It will make Tennessee the 18th US state to roll out legal sports betting. Delaware was the first state to join Nevada in offering legal sportsbooks after the Supreme Court struck down PASPA, followed by New Jersey, Mississippi, West Virginia, Rhode Island and Pennsylvania. It has since spread across the country, and North Carolina and Virginia are the next states due to go live.