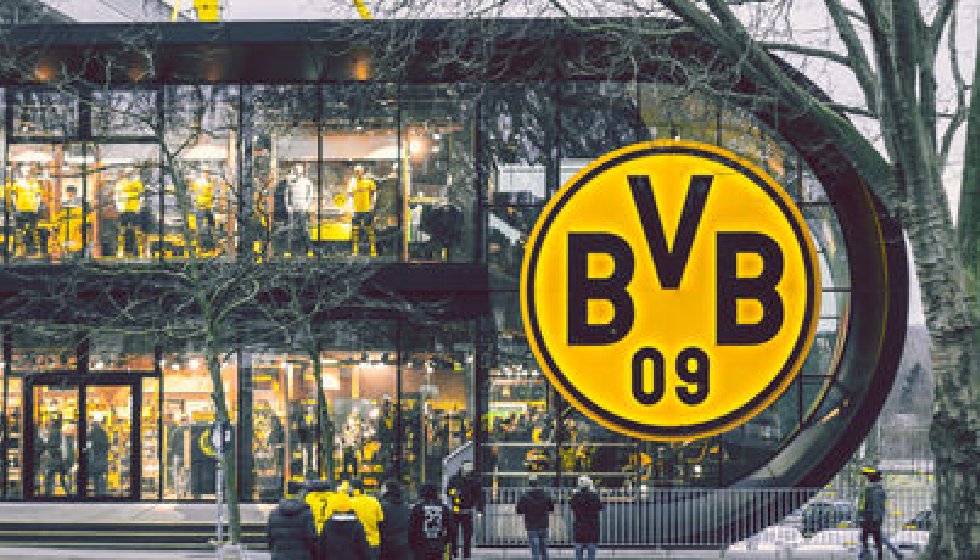 Sports Betting Industry Rallied in May
Sportsbooks in New Jersey and Pennsylvania rallied in May after the sporting calendar returned to a semblance of normality. The sports betting handle at Garden State books increased 276% month-on-month in May following the return of German soccer, NASCAR and UFC events. The handle reached $117.8 million during May, yielding revenue of $9.9 million and fuelling optimism among the sportsbooks. Pennsylvania posted more modest month-on-month revenue growth of 68.4%, and it held a revenue of $4.8 million from a $77.5 million handle.
In May 2019, New Jersey sportsbooks reported a handle of $318.9 million and held revenue $15.5 million. That saw it overtake Nevada as the largest state for sports betting in the country, 11 months after its nascent industry got underway. Bettors were able to wager on NBA and NHL playoffs in May 2019, while it was also the first month of the MLB season. The handle is down 63% year-on-year due to the lack of sporting events to bet on, but there is now some light at the end of the tunnel following a lengthy lockdown.
The German Bundesliga became the first major European soccer league to return to action when Borussia Dortmund faced Schalke on May 16. Sportsbooks reported taking a similar level of bets on German soccer to the handle they would normally take on the NBA. NASCAR held a busy schedule of races throughout May, while UFC hosted a popular triple-header in Jacksonville, Florida, giving bettors some exciting action to wager on.
FanDuel and DraftKings Remain Dominant
The Meadowlands led the way in New Jersey during May. It reported revenue of $4.3 million. Most of that would be attributed to market leader FanDuel, although spread betting site PointsBet also operates on the Meadowlands license. Next up was Resorts, which hosts DraftKings and Fox Bet, which is now a sister site to FanDuel after the multibillion-dollar merger between Flutter Entertainment and The Stars Group. Resorts reported revenue of $3.8 million in May. BetMGM was in third, with $700,000 in revenue.
No retail sportsbooks were open, so that revenue all came from online sports betting sites. Gov. Phil Murphy hopes that Atlantic City casinos and brick and mortar sportsbooks can start welcoming guests again by July 4, but that has not yet been confirmed. Yet the Hard Rock Casino has announced plans to reopen by that date, and it is gearing up to install plexiglass at gaming tables, maintain empty seats to encourage social distancing, and temperature checks for all guests.
Pennsylvania books took just $35.9 million in sports betting handle during May 2019. The industry was still in its infancy then, and online sports betting only went live in the Keystone State on May 29, when the PlaySugarHouse mobile app launched. Handle increased 116% year-on-year to $77.5 million in May 2020, with that entire handle coming from online sportsbooks. However, it was paltry compared to January 2020, when Pennsylvania sportsbooks took $348.4 million in wagers and held $22.8 million in revenue.
The American Gaming Association lamented the situation. "The past few months should have been record-breaking for legal sports betting in America," said Casey Clark, senior vice president of strategic communications. Yet online sportsbooks should still be encouraged after enjoying solid month-on-month growth in May. FanDuel was the clear leader, with $29.6 million in the handle and $2.5 million in revenue. DraftKings was next, reporting $21.8 million total handle and $909,000 in revenue. BetRivers combined operations were third, followed by Fox Bet and then the Park online sportsbook, which is powered by Kambi. The other three operators – Presque Isle Downs, Unibet and Harrah's – combined for just $51,500 in revenue.
Sportsbook Operators Are Bullish
The rally is likely to continue in June. The Premier League, La Liga Primera and Serie A have all returned to action this month, giving soccer fans a wealth of exciting games to bet on. The PGA Tour returned to action last week, when Daniel Berger emerged from an extremely strong field to secure a famous playoff victory. Sportsbooks reported that it received the largest sports betting handle of any golf tournament in their history. UFC is also continuing to host big fight nights, and NASCAR has proved popular.
Sportsbooks were buoyant this week. "It was a great weekend and we were able to offer a multitude of sports," said Kevin Hennessy, director of publicity for FanDuel. "Golf was a huge driver along with international soccer, MMA and NASCAR. The return of professional soccer in Spain was very popular, especially the Real Madrid match on Sunday."
Patrick Eichner, director of communications at PointsBet USA, added: "Comparing handle on the 2020 Charles Schwab Challenge to other golf events, it was right on par with the level of interest we saw for The Match II (the charity golf event featuring Tiger Woods, Phil Mickelson, Tom Brady and Peyton Manning) and managed to slightly outperform. It's a great sign for the industry, as golf has continued to generate strong numbers in its return. With Daniel Berger winning, the event turned out to be a pretty sizable win for the book. Collin Morikawa would have been a small loss for us, while Xander Schauffele would've been even worse. Needless to say, we were happy with how things played out down the stretch."
"Golf was far and away our top performer for in-play betting as the sport is really built-in that department. Overall, more clients placed bets this past weekend versus last, but turnover was actually down just a touch. Soccer continues to be a really strong performer, and we saw a lot of love for La Liga in its return. We expect the Bundesliga, English Premier League and LaLiga to keep up the impressive interest in the coming weeks."
NBA stars will arrive at the Disney Campus in Orlando next month and the first games are slated for July 30, building up to the NBA Finals from September 30 to October 13. That should cause the US sports betting handle to skyrocket. NHL training camps will start on July 10, but there is no official date for the restart yet. MLB officials are working on plans for the new season to begin, but there is currently a standoff between the league and the players' union. The US Open tennis tournament will take place in New York from August 24 to September 13.