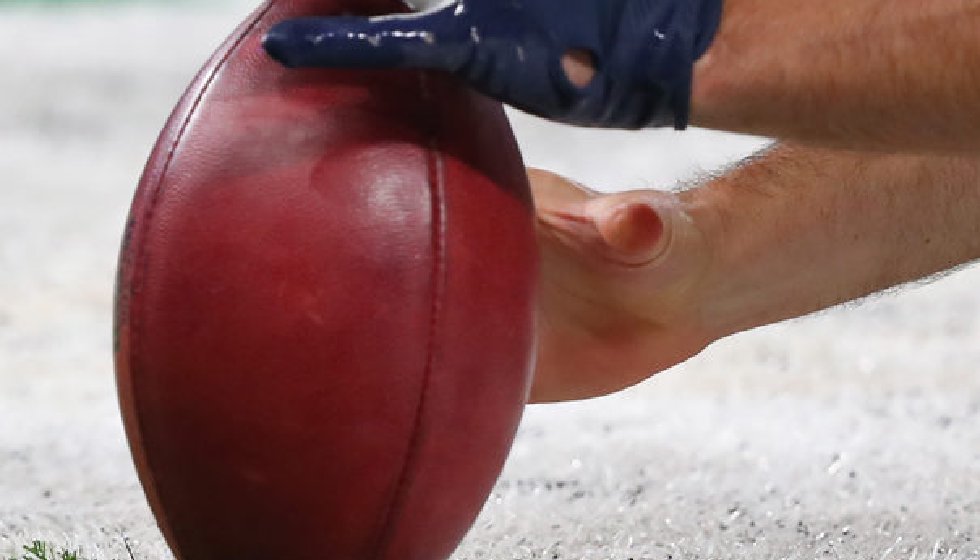 Sports Clips: Top 10 AMAZING Moments From Sport
There have been many jaw-dropping moments in sport and these sports clips are just a handful of examples of amazing moments from the likes of the NBA, NFL, MLS, UFC, MLB & NHL. Let's take a closer look:
1. Michael Jordan's Tip-Off Kiss The Rim Dunk In The NBA (1987)
This sports clip is from a Chicago Bulls v Clippers game back in the 1987 NBA season, and naturally it had to include one of basketball's greatest ever players, Michael Jordan, who was already enjoying one of the most prolific season at that time. Jordan had scored 3,000 points, averaging a league high 37.1 points on 48.2% shooting. In this crazy clip, Michael Jordan is released free on the breakaway and slam dunks the ball home in the most extravagant style possible, reaching the rim of the net and looking the complete opposite direction as the ball passes through the basketball net.
2. Tiger Woods' Incredible Chip in The Masters 2005
You couldn't have an amazing moment from golf and not include Tiger Woods, right? And this sports clip features probably Woods' most famous shot of his illustrious career, made even sweeter that it helped him on the way to his fourth Masters success.
Woods teed off the 16th hole par 3 at Augusta with a left wayward shot to the very edge of the green and a near impossible shot to make birdie. Woods was in a duel with Chris Demarco and only had a 1 shot lead at this point. Co-commentator Lanny Wadkins' commented "There's a chance he (Woods) doesn't get this inside DiMarcos' ball", and Dimarco himself had a 20 foot putt to come. Woods defied all the odds with a gentle chip which saw the ball trickle towards the hole before eventually dropping in the cup, sparking scenes of jubilation. Also on the comms was Verne Lundquist, who famously shouted "IN YOUR LIFE HAVE YOU SEEN ANYTHING LIKE THAT?!". No, Verne, no we haven't.
3. Odell Beckham Jr. Makes "Greatest Catch Ever Seen" in the NFL (2014)
It is a near impossible task to highlight just one amazing moment from the NFL with so many good plays in both attack and defense but how could we leave out "The Greatest Catch (I've) Ever Seen" as described by the co-commentator.
This epic catch took place in the second quarter of an NFL game between New York Giants and Dallas Cowboys in 2014. Giants QB Eli Manning threw a mammoth throw down the right flank which looked destined to be going out of play before Odell Beckham Jr. somehow dived mid-air and managed to catch the ball with one hand and claim the most unlikely of touchdowns.
4. Conor McGregor KOs Jose Aldo at UFC 194 (2015)
The stakes couldn't be much higher when Conor McGregor faced off with Jose Aldo at UFC 194 for the UFC Featherweight Title back in 2015. It was billed as a fight too close to call in UFC predictions with McGregor making light work of his opponents to date but Aldo was also undefeated for several years and both fighters boasted a combined 32-fight winning streak ahead of the clash.
Conor McGregor backed up all his overly confident prefight chat in the most devastating of fashions, knocking out Jose Aldo in just 13 seconds and in turn crowning the charismatic Irishman the new UFC Featherweight Champion of the world. Making this moment an easy pick in our selection of best sports clips.
5. Braden Holtby Pulls Off World Class Save In Stanley Cup Final (2018)
In this sports clip, we cast our memories back to Game 2 of the 2018 Stanley Cup Final where Washington Capitals were bidding to win their first Championship in their 44th season. Capitals had a narrow lead over their finals opponents, Vegas Golden Knights when goaltender Braden Holtby produced the most unlikely of stops, diving to his right just in the nick of time when the goal was gaping. This save proved crucial with Washington Capitals winning Game 2 narrowly. That game tied the finals 1-1 but Capitals were inspired by the heroics of Holtby and went on to win the finals 4-1.
6. Willie May Produces "The Catch" in the 1954 World Series
Often when people debate what is the greatest catch in baseball? Willie May's incredible catch in a 1954 World Series game between New York Giants and Cleveland Indians will come in to discussion.
As you will see from this sports clip Willie May runs for yards before producing an incredible over- the-shoulder catch before throwing the ball back 200-300 yards. Some modern day MLB fans say this catch is overrated, but that is probably just because Willie May made is seem so easy and also let's not forget this was in a World Series game where the stakes couldn't be higher.
7. Ibrahimović Announces Himself to the MLS in Typical Zlatan Style (2018)
A debut, an incredible strike, an equalizer against a local rival and the fact it was scored by one of soccer's biggest names. All of the aforementioned made this sports clip a no brainer for this list.
LA Galaxy were trailing 3-2 in the LA derby, when Zlatan Ibrahimović on his debut pounced on a loose ball before in typical Zlatan style went for the most audacious of volleys from 40 yards out which caught the LAFC goalkeeper out and drew LA Galaxy level. Welcome to the MLS Zlatan!
The fairy tale beginning to life at LA Galaxy didn't stop there for Ibrahimović, as the Swedish genius then went on to score the winner and secure a 4-3 LA derby win.
8. "The War" Opening Round Between Marvin Hagler & Thomas Hearns (1985)
For all the beauty in watching a master tactician like Mayweather win a bout, sometimes boxing fans just want to see an all-out brawl and when Marvin Hagler faced Thomas Hearns for the Middleweight Championship in 1985, that is exactly what they got.
This boxing video clip has over 10 million views and is often referred to the greatest round in boxing history. The bell rings to open up round one and instantly both fighters begin throwing bombs, Hagler, usually a slower starter was the first to make a move but both fighters landed some heavy blows during a furious opening round. Hagler had already developed a cut on his forehead by the time round 1 ended.
The fight lasted three rounds with Hagler coming out on top but the fight will always be remembered for its violent back and forth exchanges and to this day is referred to as "The War".
9. Barcelona Produce Amazing Comeback Against PSG in the Champions League (2017)
The Champions League pits the best soccer teams in Europe against one another and when Paris Saint-Germain took a 4-0 aggregate lead to the Nou Camp for the second leg of the Champions League last 16, the tie looked all but over. Barcelona however had other ideas.
Barcelona gave themselves a glimmer of hope going into the second half, leading the game 2-0 courtesy of a Luis Suarez header and a Layvin Kurzawa own goal but the scoreline still remained 4-2 on aggregate to PSG.
The dream looked well and truly alive when Lionel Messi converted a penalty to make it 4-3 on aggregate. However, a seemingly tie ending moment occurred in the 61st minute when Edinson Cavani lashed home for PSG. Meaning Barcelona would now need 3 goals due to the away goals rule in the Champions League, but there was life yet in Barca.
Neymar curled a free-kick in and then scored a penalty to tie the aggregate score, but Barca still needed one more and deep in to injury time (4 and a bit minutes to be precise) Roberto became the hero firing in for Barcelona and sealing a 6-5 aggregate win and a place in the quarter-finals for Luis Enrique's men.
10. Tiger Woods Secures Emotional Masters Win (2019)
He's featured once already in this article and such is the legend of Tiger Woods, we've decided to include him once again.
After dominating golf between 1997-2008 where he won 14 majors, Woods then went through a frustrating period of minimal success due to personal problems and reoccurring injuries. So, when Tiger Woods turned up at Augusta in 2019 for The Masters, a whole 11 years since his last major win, few gave him much of a glimmer.
But Woods, showed signs of his former great self, shooting a -2 opening round, -4 round 2 and a -5 round 3. Taking an 11 under par score going into the final day on Sunday. Woods continued the under par theme in the final round and eventually finished 13 under par for the tournament, winning the Masters by a stroke and sparking emotional scenes at the 18th green.
That Masters triumph gave Woods his 15th major and he became the second oldest player to win the tournament after Jack Nicklaus.