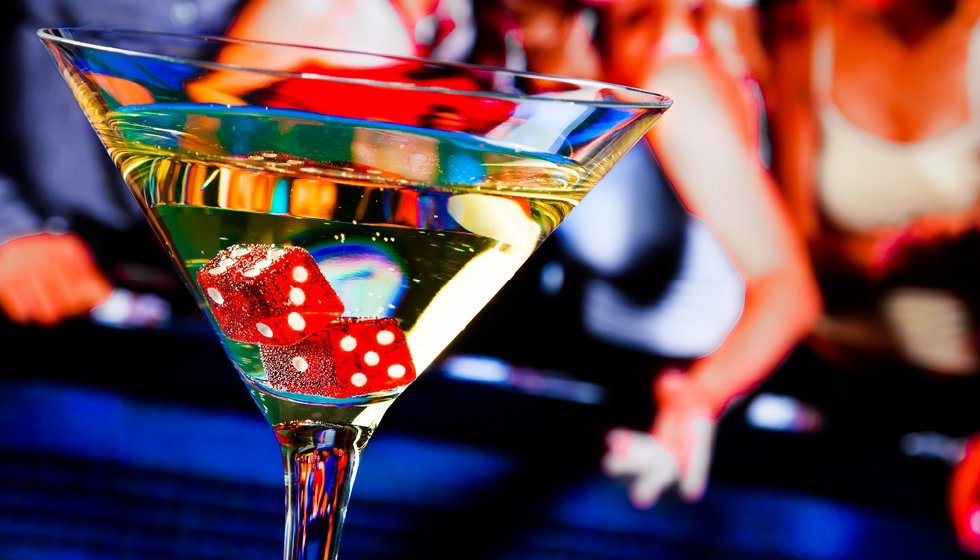 Sportsbooks Find Creative Betting Markets Amid Coronavirus Pandemic
The iconic casinos on the Las Vegas Strip were forced to shut their doors when Nevada Gov. Steve Sisolak ushered in a lockdown this week. Sin City is now a ghost town as authorities scramble to contain the coronavirus outbreak that is rampaging across the world. The retail sportsbooks that remain open in the US are operating at 5% capacity or less as bettors face up to a dearth of sporting action to wager on. Online sportsbooks are focusing on increasingly niche and novel markets in a bid to keep bettors entertained during these troubling times.
March Madness is off, the NBA season has been suspended, the MLB campaign is delayed and soccer, tennis, golf and many more sports have gone into lockdown. Sportsbooks are ramping up their novelty betting sections, allowing people to speculate on the weather, the stock markets and the few sports that are still running. DraftKings reported that betting Russian Premier League soccer, Turkey's Süper Lig and Turkey's 1. Lig grew by more than 1,000% last weekend. Liga MX was still running, and bettors joked that games would see a greater handle than the Super Bowl.
Then all of these competitions were suspended, following in the footsteps of all other leagues around the world. There has been a sudden spike of interest in Aussie rules football, which decided to persist with the new AFL season. The Kentucky Derby, Preakness Stakes and Belmont Stakes have been moved to the fall, but some racing is still taking place behind closed doors. The $1 million Louisiana Derby at Fair Grounds has generated a great deal of attention this weekend. There is also racing in South Africa and Hong Kong for bettors to check out. UFC is still hosting bouts behind closed doors, although organizers have had to be creative in moving to different venues.
Trying to Cope with a Loss of Sports
Yet the most interesting development could be is the betting lines that have emerged on weather events. Offshore book Bovada has been offering over/under bets on the temperature in cities like Houston, New York, Los Angeles, Toronto, Philadelphia and Jacksonville. "We're trying to cope with the loss of sports," said head odds compiler Pat Morrow. "You're probably talking about an individual loss of freedom, people are going to start feeling a little cooped up more sooner than later and if we can just have those little breaks, whether it's betting on something silly … we're all just trying to find different outlets to forget what's happening."
Betting on the price of Bitcoin by March 31 has also grown popular. Its value fell off a cliff last week when US stocks suffered their worst declines since the infamous 1987 crash. However, it has now crept back above $6,000, and you can find odds of -110 on the price sitting between $5,001 and $7,500 by the end of the month. Betting on the share price of big companies like Walmart, Amazon and Apple has also become popular. Esports, virtual sports and online casinos are also set for a boon.
A Real Punch in the Gut
However, sportsbook operators have been frank about the challenges they are facing. "Cancellation of March Madness was a real punch in the gut in our industry," said Joe Asher, chief executive of William Hill US. "Don't let anyone tell you we're close to replacing what we're losing. It's not dollar for dollar on darts to basketball. That's like the difference between the New York Yankees and Little League." Yet William Hill is also trying to be creative. "I told a couple of our IT guys to put on fencing suits and we could stream it," said Asher. "Obviously I'm kidding, but this is all we're doing: trying to find content for people to bet on."
Another potential move for US sportsbooks is to pivot towards political betting, which is extremely popular in Europe. Joe Biden appears to have seen off the challenge of Bernie Sanders, leaving him as the Democratic nominee-in-waiting, but there is much speculation about who his running mate will be. He has promised it will be a woman, and Kamala Harris is the narrow favorite ahead of Amy Klobuchar, with Elizabeth Warren an intriguing long-shot. There is also betting on the individual primaries, and sportsbooks could start running lines on smaller political events on a state-by-state basis.
Pennsylvania Reports Strong February Trading
Some good news for the beleaguered industry came from Pennsylvania, which reported a handle of more than $329.8 million for February. It was the fourth consecutive month in which the state had taken more than $300 million in sports wagers, the majority of which were placed online. The handle did decrease 5.3% from the record high in January, but that was to be expected as there was just one NFL game in February – the Super Bowl. Pennsylvania took $30.7 million in wagers on that game.
FanDuel continued to lead the way with a handle of $138.5 million. However, it decreased by 9.6% month-on-month. Its closest rival, DraftKings, saw its handle increase 23.3% to $72.3 million, suggesting that it could emerge as a serious challenger in future. Rush Street Gaming's Rivers had the third-largest handle, following by Parx Casino's Kambi-powered sportsbook.
Yet the handle is now likely to plummet in March. The state would almost certainly have reported record trading due to March Madness, but that has now been scrapped and the sector is reeling. Casinos like Rivers and Parx have closed their doors for two weeks, and that could be extended as the authorities try to stem the spread of the coronavirus.
Mississippi has also ordered all casinos to close, along with Nevada, New Jersey, Illinois, Indiana, Michigan and many more states, meaning there are no retail sportsbooks for bettors to visit. Online sportsbooks are trying to be creative, but they are sure to struggle due to a lack of sporting action. The outbreak has halted the momentum of the flourishing US sports betting sector, and the industry faces an uncertain few months.