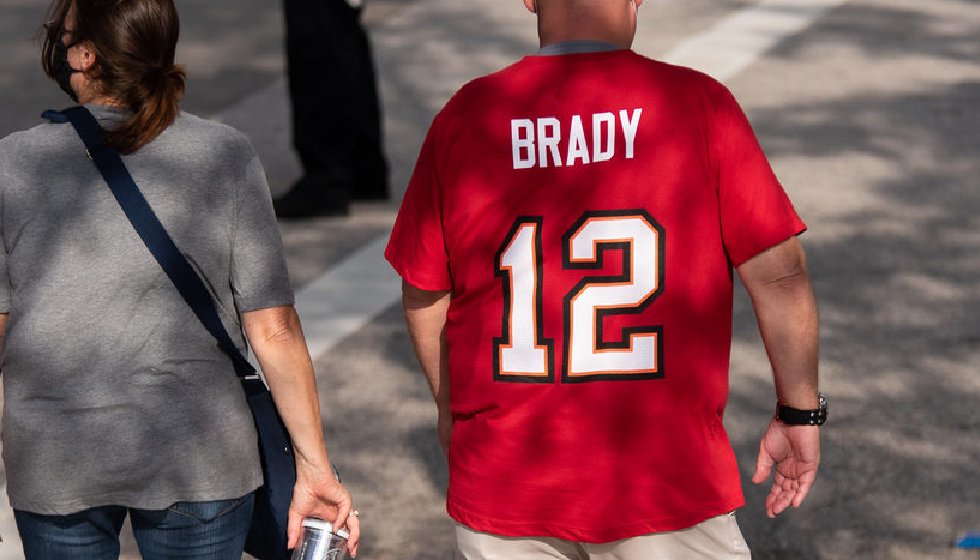 Super Bowl Betting Handle Soars
Sportsbooks in New Jersey reported a handle of $117.4 million on last weekend's Super Bowl LV clash between the Tampa Bay Buccaneers and the Kansas City Chiefs. That represented a 116% increase on the previous Super Bowl. The preliminary figures released by the New Jersey Division of Gaming Enforcement cover the state's 12 retail books and 21 sports betting sites.
Last year, Garden State sportsbooks took a handle of $54.3 million as the Chiefs beat the San Francisco 49ers at Super Bowl LV. They made a loss of $4.3 million on that figure, resulting in a negative hold of 7.8%. They fared much better this time around, as the handle shot up to $117.4 million and the sportsbooks held $11.3 million in revenue.
The Chiefs were a popular pick among bettors after winning last year's Super Bowl and dazzling with their brilliance throughout the regular season. However, QB Patrick Mahomes appeared to be struggling with a toe injury and the Chiefs were ultimately overwhelmed by the Bucs at the Raymond James Stadium, as the 43-year-old Tom Brady threw three touchdown passes in a comfortable 31-9 victory.
It cemented his status as the most successful player in NFL history, and he has now won more Super Bowls than any single franchise after swapping Foxborough for Tampa last summer. The Bucs were clear money line underdogs, and many bettors backed the Chiefs to cover a 3.5-point spread, but Tampa Bay dominated on both sides of the ball.
Handle Increases Across the Country
It was also a successful event for sportsbooks in Pennsylvania, where the handle shot up from $30.7 million last year to $53.6 million this time around. It was a similar story in Iowa, where the handle more than doubled, increasing from $6.5 million in 2020 to $16.2 million this year. New Hampshire and Oregon also saw significant gains. Data from GeoComply showed that the action on Super Bowl weekend increased 236% compared to 2020. Online transactions topped 32 million on the Saturday and Sunday.
However, Nevada proved to be an outlier due to its reliance on retail sports betting. The handle there dropped from $154.7 million last year to $136.1 million on Super Bowl LV. It means Nevada still had the largest handle in the country, but sportsbooks were left to rue travel restrictions. "It was all Covid-related," said William Hill sportsbook director Nick Bogdanovich. "People love coming to the Super Bowl parties here in Nevada. Covid knocked it out. It's that simple. If there was no Covid, we would've broken the all-time record."
Nevada Gaming Control Board research analyst Michael Lawton said capacity restrictions at Las Vegas casinos, designed to stem the spread of Covid, contributed to the drop. "In Nevada, Super Bowl handle is driven by visitation, and Las Vegas, along with other areas across the state, are destination markets for customers to come and wager on the game," he said.
Sportsbooks in Nevada held 9.6% of the handle, resulting in revenue of $11.3 million. At least five people wagered more than $1 million in Nevada on the big game. "Overall, considering the factors that Nevada sportsbooks were facing, these figures represent the fifth-highest total all time for Super Bowl betting volumes since Nevada began recording these figures in 1991," added Lawton. "That being said, the board is very pleased with these results."
Mattress Mack Cashes In
One big winner was Houston furniture store mogul Jim "Mattress Mack" McIngvale. He initially found national fame by promising his customers a refund on purchases if the Astros won the World Series in 2019. His liability stood at $20 million, so he bet heavily on them in order to hedge. The Astros lost Game 7 that year, meaning the customers did not receive a refund and the sportsbooks profited.
This year, he decided to bet $3.46 million bet on the Bucs at +3.5. "Tampa Bay is loaded with talent on both sides of the ball and led by the greatest football player of all time in Tom Brady, so I'm betting big on the Bucs, who have overcome tough matchups throughout this postseason," he said. "The NFL has only seen eight instances of back-to-back champions and none in the past 16 years, so I like my chances going into Super Bowl LV for this trend to continue. DraftKings has been amazing; providing a safe, legal and fantastic customer experience."
That reasoning proved remarkably astute. Mattress Mack promised that customers who spent $3,000 or more on a new mattress at his store would get their money back if the Buccaneers beat the Chiefs, so it was also a positive result for many of his customers, who can now enjoy their luxury mattresses for free.
Streaker's Antics Prove Futile
Elsewhere, a Super Bowl streaker thought he had won $374,000 by betting on himself. An offshore sportsbook was offering was +750 for a streaker at the Super Bowl. Yuri Andrade and his friends all bet on that market, and then he made it happen by breaking through the security barrier, stripping down to a mankini and running across the field at Raymond James Stadium. He was arrested and charged with trespassing, meaning he had to spend the night in jail before paying $500 in bail money to be released.
"I threw my sweater on the floor obviously to run so all I had was this G-string bikini, and all the cops thought it would be a funny joke to keep me in handcuffs so that I couldn't adjust myself for about the first eight hours before I got transferred to the police station, where they were actually very kind and they were all laughing," he told NBC 6.
However, the offshore sportsbook has now said it will void any bets on that market, meaning the stunt appears to have been in vain. One bettor that reportedly won $6,000 from an $800 wager on it was refused payment and had his account closed.