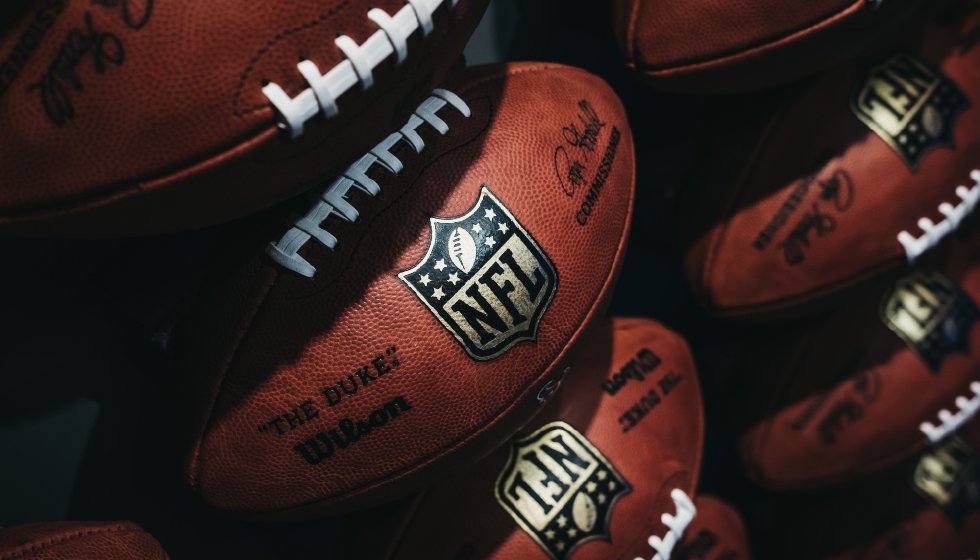 Tennessee Sportsbooks Make a Flying Start
Tennessee's new legal sportsbooks came charging out of the gate as they took $131.4 million during their first month of trading. It represented the strongest debut month of any state, easily beating the record of $35.2 million that Indiana set in September 2019. It took New Jersey sportsbooks four months to go past the $130 million barrier, while Pennsylvania did not reach that milestone until 11 months of trading.
Sports betting revenue was $13.2 million, meaning the hold was slightly above 10%. That is important, because Tennessee will impose a minimum hold requirement of 10% from 2021 onwards. Most legal sportsbooks hold around 7% of the handle in revenue, so Tennessee sportsbooks must offer unattractive odds in order to hit that goal of 10%. That could ultimately deter bettors, but right now they appear eager to enjoy legal sports wagering in the state for the first time.
It also appears that operators will only be fined $25,000 per year if they fail to hit the 10% minimum hold requirement. Most sportsbooks will be expected to pay that fine and write it off as the cost of doing business in order to offer a competitive product. Offshore books offer -110 lines or even -105 lines on sides and totals, and legal sportsbooks must compete with those odds in order to seize market share from unregulated, offshore rivals.
A Wealth of Potential
Tennessee has a population of almost 7 million and a GDP per capita of $48,305, so it has the potential to develop into a significant market for the sports betting industry. It also has three sports teams – the Tennessee Titans, Memphis Grizzlies and Nashville Predators – plus several big college teams. The Titans are enjoying a very strong season, and they sit top of the AFC South with a 10-4 record thanks largely to their devastating offense.
That could be a key factor in the strong start that Tennessee sportsbooks made. The state report from the Tennessee Education Lottery (TEL) does not break the handle and revenue down by operator. Four books – BetMGM, DraftKings, FanDuel and local operator Action 24/7 – were live online in November, and they combined for a handle of $131.4 million and revenue of $13.2 million. BetAmerica, William Hill, WynnBet and ZenSports are all poised to launch soon.
TEL chief executive Rebecca Paul Hargrove urged lawmakers not to get too carried away by the encouraging start. "November's figures include adjustments and indicate potential," she said. "It is only one month in an unpredictable and extraordinary year, making it difficult to begin extrapolating out from this single month. As this new industry in Tennessee evolves, we will continue to work with licensees and registrants in support of a responsible and competitive sports wagering program."
A Strong November
It is true that November was a good time to launch. New Jersey set a new national record by taking $931.6 million during the month, which was packed full of football action. However, there was no baseball or hockey, and NCAAB action only started towards the end of November, so a handle of $131.4 million is encouraging. The state earned $2.4 million in tax from the $13.2 million revenue, which will be used to bolster education programs in the state, including college grants, scholarships, Drive to 55 initiatives and after-school programs.
It is expected to leave Tennessee as the seventh largest sports betting market in the United States for November, behind New Jersey, Nevada, Pennsylvania, Illinois, Indiana and Colorado. We are still awaiting figures from Nevada and Illinois, but Colorado hit a new monthly record by taking $231.2 million in November. That generated $18.3 million in revenue for the operators, which is a hold of 7.9%.
Pro football accounted for $88 million of that handle, while college football wagers reached $22 million. Bettors wagered $39 million on parlays – presumable many of them were on football – and table tennis attracted a handle of more than $12 million. The "other" category, which features the likes of soccer, boxing and golf, saw a handle of $31 million.
Online wagering accounted for more than 98% of the November handle in Colorado. The market will soon grow more competitive, as 888Sport and Betsson announced plans to launch there in 2021. Both operators were approved for temporary sports betting licenses as a five-member meeting of the Colorado Limited Gaming Control Commission. 888 has already made great strides in the US, but Stockholm-based Betsson is less established. PointsBet launched in Colorado in November, and German operator Tipico is also poised to launch.
Michigan and Virginia Set to Go Live
The nascent US sports industry has endured a tumultuous year due to the Covid-19 pandemic, but it is ending with a flourish. Sportsbooks have enjoyed record-breaking revenues throughout the fall, thanks to the resumption of the major sports leagues, and the number of states to legalize sports betting continues to increase. Voters in Maryland, Louisiana and South Dakota all approved sports wagering in November, taking the total to 27 states that have legalized it in one form or another.
January 2021 could be another important month for the sector, as online sportsbooks are expected to launch in both Michigan and Virginia. Michigan will become the third most populous state with legal online sports betting when it launches, behind only Pennsylvania and Illinois. Virginia will be the fifth most populous state with online sports betting, just behind New Jersey.
Michigan has issued 15 provisional licenses to operators, including all the big hitters: FanDuel, DraftKings, William Hill and BetMGM. It has had brick-and-mortar sportsbooks since March, but they have understandably struggled during the age of contagion, so an online launch will be a big deal. Sportsbooks in Virginia are also excited to go live before the Super Bowl. The Virginia Lottery is only permitted to issue 12 online licenses, but 25 operators applied, so licensing will be an intriguing and competitive process there. Many already have brick-and-mortar, while BetMGM, DraftKings and FanDuel are among the other operators to apply.