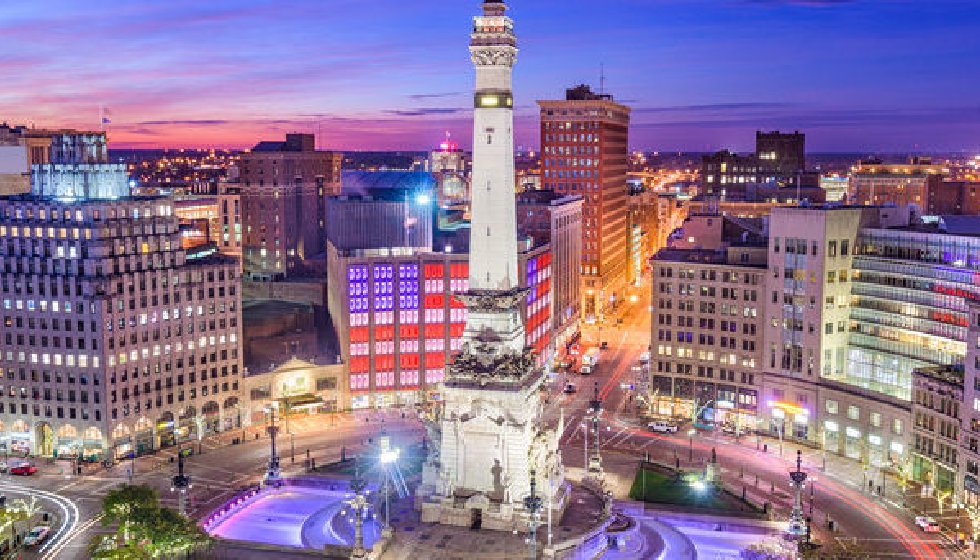 Pennsylvania Maintains An Upward Curve
Pennsylvania's blossoming sports betting sector handled a record-breaking $241.2 million in wagers during October amid increased competition from leading operators. The state's first online sportsbook launched in May 2019 and the handle has been steadily increasing with each passing month since then. The market gained a major boost when the popular FanDuel app went live in Pennsylvania in July, and the likes of DraftKings, Unibet and Fox Bet have subsequently piled in. That has coincided with the advent of the new NFL season and it has driven a significant uptick in the state's sports betting handle.
The $241.2 million handled in October represented a 24% increase on the previous record of $194.5 million, which was set in September. If it continues on its upward curve, Pennsylvania could soon rival Nevada and New Jersey as the leading sports betting market in the U.S. It has a larger population and GDP than both states and it also boasts seven major sports franchises – four in Philadelphia and three in Pittsburgh – so it certainly has the potential to become the leading state for sports wagering, considering New York does not permit online wagers and California, Texas and Florida still prohibit all sports betting.
All Hail FanDuel
The online channel accounted for 82% of all sports bets placed in Pennsylvania during October, highlighting just how big the digital opportunity is. The Valley Forge Casino accounted for almost half of the handle, as it took $118 million in sports bets during the month. Just $4.1 million of that came from visitors to the brick and mortar sportsbook, and the remaining $113.9 million is attributed to the FanDuel sportsbook that operates on its license.
Rush Street Gaming came a distant second, with a combined online handle of $56.6 million for its Rivers and PlaySugarHouse sites. DraftKings only recently launched in the state and it stands a strong chance of seizing second place in the not too distant future, as is the case in neighboring New Jersey. Unibet has also invested heavily in a partnership with the Philadelphia Eagles, so it will be keenly fighting for market share.
High Tax Is Not Stifling Growth
Rivers in Pittsburgh was the best performing retail sportsbook, with a total handle of $7.7 million. RSG recently rebranded the SugarHouse Casino in Philadelphia as Rivers in order to bring its entire estate under one banner. That sportsbook took a handle of $7.2 million in October, leaving it in third place, with Parx in Bensalem taking $7.5 million.
Overall the sports betting revenue in Pennsylvania decreased 1.1% from September to $19.1 million, as bettors were savvier in their selections. Yet the win percentage of 7.9% was still robust. More than $8 million of the revenue went to FanDuel, with the rest shared among the various operators. The state takes a 36% revenue tax, so it made nearly $7 million in October. There were fears that its high tax rate would stifle growth and competition, but Pennsylvania's market continues to grow at an impressive rate.
Mattress Mack Boosts Mississippi
Mississippi was among the first states to legalize sports wagering after the Supreme Court struck down the federal ban, PASPA, last year. It only allows retail bets, and that has hampered its performance. However, it enjoyed a strong month during October, thanks largely to Houston-based furniture store owner Jim "Mattress Mack" McIngvale. The Astros fan promised his customers refunds if the team won the World Series, and his liability was north of $20 million. He sought to mitigate potential losses by wagering $13 million on the Astros winning the series.
In the end, Houston lost Game 7 to hand the Washington Nationals their first-ever World Series triumph. Mattress Mack, who ran a similar promotion in 2017 and lost more than $13 million in customer refunds when the Astros triumphed, did not have to pay back his shoppers and the sportsbooks cleaned up. He travelled to Las Vegas, Atlantic City and the Mississippi coast to bet on the Astros, and he was quick to praise the Mississippi sportsbooks.
Gracious and Accommodating
"I would like to thank the Scarlet Pearl Casino in Mississippi for taking all my action and being incredibly gracious and accommodating," said McIngvale. "They outdid the big boys." The Scarlet Pearl's DraftKings sportsbook took $6.2 million of his $13 million in wagers on the Astros, and that helped the state record a stronger than average handle in October.
The total sports bets taken in Mississippi increased 46.2% to $48 million in October, thanks mainly to Mattress Mack. One of his bets, a $3.5 million wager at Scarlet Pearl, is the largest wager ever taken by a legal sportsbook in the U.S. Football handle also increased month-on-month, but Mattress Mack's impact was the big story in Mississippi. His losses helped the state's revenue increase by more than 4,500% to $10 million.
Significant Obstacles in the Sunshine State
Another state that could easily surpass the likes of Nevada, New Jersey and Pennsylvania in the sports betting market is Florida. A trio of sports betting bills covering the Sunshine State sprung up this week, and they will form part of the legislative session in 2020. Sports betting would be managed by the state lottery, and it would cover both retail and online wagering A license fee would cost just $100,000 and operators would pay a 15% revenue tax, which looks generous compared to the $10 million fee and 36% tax Pennsylvania demands.
However, the legislation faces some significant hurdles. The powerful Seminole Tribe insists it holds the exclusive rights to run sports betting in Florida, and it is locked in a legal battle with the state. There is also the issue of Amendment 3, which ensures that "Florida voters shall have the exclusive right to decide whether to authorize casino gambling" via a referendum. Sports betting is not technically considered casino gambling, but some lawmakers interpret it as such and suggest that the legislative could not approve sports wagering without a public vote.
Progress in the four largest states – California, Texas, New York and Florida – has been slow, meaning there is an opportunity for Pennsylvania to challenge New Jersey and Nevada for the market-leading position, along with Illinois when it rolls out its first legal sportsbooks in the next few months.