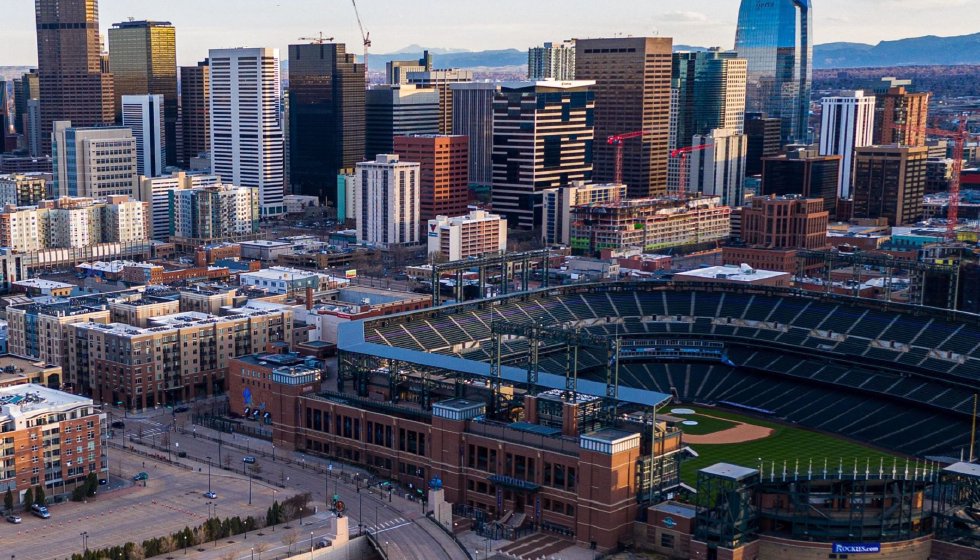 US Sport Betting Update – 888 and Sports Illustrated Team Up for Online Sportsbook
888 Holdings has announced plans to launch a Sports Illustrated branded online sportsbook after agreeing to a joint venture with the magazine's owner. SI Sportsbook will go live in Colorado later this year and then expand into New Jersey, Indiana and Iowa. 888 expects to add between two and four new states on an annual basis as it ties up market access deals with land-based casinos.
The partners have agreed to
a joint venture
lasting at least 20 years. Authentic Brands Group (ABG), which purchased the Sports Illustrated brand for $110 million in 2019, will take a 4.99% stake, with 888 Holdings owning the rest. ABG will have the option to purchase an additional 5% stake in the JV for $15 million, and then it could purchase another 5% stake for $25 million. That would give it a 14.99% share in the business, but 888 is running the show.
It will gain exclusive rights for Sports Illustrated's digital channels, the print magazine and all associated brands for sports betting and online casino gaming. The brand license includes sports betting, casino and poker in the United States, with an option for Canada too. 888 has also committed to a minimum annual advertising commitment on certain ABG media assets, while it will pay certain licensing and affiliate fees to ABG.
Access to Millions of Engaged Sports Fans
A quartet of Israeli entrepreneurs created the 888 brand back in 1997. It quickly became one of the world's most popular online casinos, and it expanded into sports wagering with the launch of 888 Sport in 2008. 888 Sport is now the second largest part of the business, second only to 888 Casino, and larger than 888 Poker, 888 Bingo and the company's B2B arm, Dragonfish. 
The company is listed on the London Stock Exchange and the UK is its main market, but it expanded into the US market when 888 Sport launched in New Jersey in 2018. However, it has failed to gain much traction in the Garden State, where it lags well behind market leader FanDuel. It has not been rolled out into other states, and SI Sportsbook now appears to be the company's main US focus going forward.
Chief executive Itai Pazner said: "We are delighted to announce this strategic partnership, enabling us to accelerate our investment into the U.S., which represents one of the most exciting long-term growth opportunities for our company. Sports Illustrated is an iconic sports media brand, with high awareness and consumer loyalty. This agreement provides us access to millions of engaged sports fans across the U.S., giving us a high-volume and cost-effective customer acquisition channel, and great content to engage sports fans. We are excited about the potential to deliver our cutting-edge, proprietary sportsbook platform into the market, providing Sports Illustrated fans with a first-class betting and gaming experience." 
A Large and High-Growth Market
Sports Illustrated's circulation has dropped from 3 million in 2018 to just 1.7 million today. However, the website boasts more than 30 million unique monthly visitors, who receive news, features, analysis and video content. 888 is excited by the ability to market its wares to these passionate sports fans, while ABG is pleased to capitalize upon the Sports Illustrated brand by opening up a new revenue stream.
Jamie Salter, founder, chairman and chief executive of ABG, said: "We are thrilled to announce that Sports Illustrated is entering the online sports betting and iGaming space. Sports wagering represents a large and high-growth market, allowing us to diversify the brand's revenue streams and engage directly with our sports consumers, broadening the reach of the brand. 888 is one of the leaders in online betting and gaming globally and has outstanding technology, products and marketing capabilities, and we are excited to partner with them to offer an innovative product experience for sports fans."
Taking the Strategy to the Next Level
It will follow a similar model to that pursued by Penn National Gaming and Barstool, and Flutter Entertainment and FOX Sports. Barstool Sportsbook has carved out a reasonably strong share of the market, but it has been declining of late, while FOX Sports definitely plays second fiddle to FanDuel within the Flutter Entertainment empire. TheScore has also struggled. The gold standard for this model is UK operator Sky Bet, also owned by Flutter Entertainment, and 888 will be hoping to replicate that success with Sports Illustrated.
It claims that the average Sports Illustrated visitor is 76% more likely to wager eight times per year than the average consumer. It cited Comscore data for this assertion. It also said the average Sports Illustrated consumer is 92% more likely to visit a betting site in the past 30 days than the average American.
888 has its own proprietary technology after purchasing Irish betting site BetBright. That has allowed it to end its reliance on the Kambi platform – which powers the sportsbooks at DraftKings, BetRivers, Unibet and others – and migrate to its own software. It can therefore capture a higher revenue share and offer a more unique experience to visitors. 888 has a great deal of operational expertise, but the brand is not particularly well known in the US, so the Sports Illustrated deal could see it finally compete with market leaders like FanDuel, DraftKings, BetMGM, William Hill-Caesars and Barstool.
The 888 Holdings share price increased 1.5% after the news was revealed, although it corrected on Friday morning. Yet the stock has more than doubled over the past year thanks to surging demand for its services. Revenue soared by more than 50% to a record $850m last year, with around 12% of its revenue coming from the US. That is largely down to the strength of its poker offering, which has been more successful than its sportsbook in the US. "On the face of it, this agreement provides 888 with a platform to take its strategy in the US to the next level, by giving access to a sports brand with a long history, nationwide awareness," said Stifel analysts in a note.