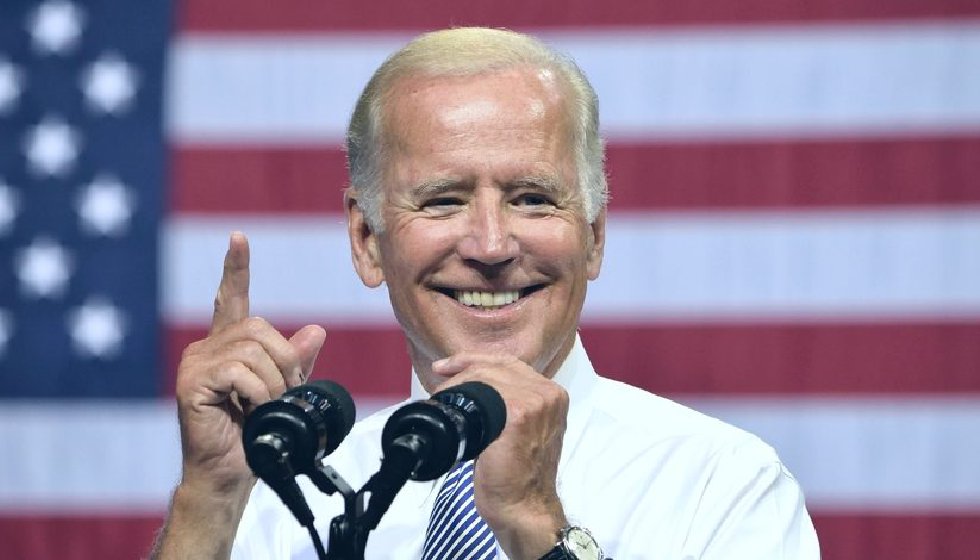 What Would Biden's Presidency Mean for The Future of Gambling In The USA?
Sportsbooks around the world reacted with jubilation after Joe Biden was declared the winner of a bitterly fought presidential election last week. It proved to be the biggest betting event in history, with a far greater handle than the Super Bowl, the World Cup Final and Mayweather vs. McGregor combined. Americans were unable to bet on the outcome at legal sportsbooks, as political wagering is forbidden, but operators in Europe and Latin America took more than $1.4 billion on the election.
President Trump was a very popular pick among bettors, who were convinced he would defy the polls and secure a second term. A Biden victory therefore proved to be a fantastic result for the sportsbooks that took bets on the election. Yet operators in the United States were also following developments closely, for two clear reasons.
First and foremost, they wanted to see the results of sports betting legalization measures that were placed on the ballots in Maryland, Louisiana and South Dakota. Voters in all three states unanimously voted in favor of permitting legal sports wagering. That was a great result for operators like FanDuel, DraftKings and BetMGM, who ploughed significant sums of money into convincing voters in those states to say yes. It means that more than half of the US states have now legalized sports betting in one form or another.
The gambling industry was also keen to see which man would triumph, as there was a sense that a Biden win could prove to be a positive development for the sector. Why is that? What exactly could a Biden presidency mean for the future of gambling in the USA?
The 1961 Wire Act
The Department of Justice caused consternation among gambling industry leaders last year when it reasserted provisions of the Wire Act of 1961. This legislation declares that anyone "assisting in the placing of bets or wagers on any sporting event or contest" would be "fined under this title or imprisoned". In September 2011, during Barack Obama's first term as president, the DOJ released a formal legal opinion on the scope of the Act, concluding that it only applied to sports wagering.
That allowed online casinos and poker rooms to launch across the United States. In 2012, the government dismissed all civil complaints against PokerStars and Full Tilt, which now sit alongside FanDuel and FOX Bet at Flutter Entertainment, the world's largest online gambling company. As a result of these decisions, no court has ever tested the applicability of the Wire Act to online gambling.
However, in January 2019, the DOJ's Office of Legal Counsel issued a new legal opinion on the 1961 Wire Act. It declared that the Act should not only apply to sports betting, but to all forms of online gambling. The courts have thus far ruled against the Trump administration's reinterpretation of the Wire Act, but the case is currently before the United States Court of Appeals for the First Circuit, where a decision could come soon.
A Ray of Hope
Biden has previously declared that he does not support the Justice Department's reinterpretation of the 1961 Wire Act. He has close ties to gambling industry unions, and he could direct the DOJ to abandon this new reading of the Act. Biden was vice president during the Obama administration, which permitted the explosion in online gambling across the country with its initial interpretation of the Act in 2011, and his ascendancy to the White House could mark a return to that interpretation.
Multi-state online poker was also permitted, but the DOJ is currently seeking to prohibit that too. Biden could also direct the Justice Department to abandon those efforts. The Trump administration's clampdown has thrown a dark cloud over the fastest-growing part of the industry – online betting and sports betting – and a new administration could turn out to be a positive development.
You might expect President Trump to promote favorable policies for the gambling industry. After all, at one point he owned three casinos in Atlantic City, employing 8,000 people and accounting for nearly a third of the area's gambling revenues. However, during that time he clashed with many rival casino owners – particularly those on Native American reservations – and his casinos eventually went bankrupt, so he is not exactly a champion of the sector. Religious groups also hold considerable sway within the Republican Party, and many are broadly anti-gambling, so there is a sense that the industry might flourish with a Democrat in the Oval Office. The Obama-Biden administration paid very little attention to the proliferation of FanDuel and DraftKings, and the Biden-Harris administration is unlikely to expend limited DOJ resources on the sector. It is expected to take a very hands-off approach to challenging private online gambling businesses, which should allow the likes of DraftKings, FanDuel and BetMGM to thrive.
Much will hinge upon the results of two Senate runoffs due to take place in Georgia on January 5. If the Republican senators prevail, the United States will still have a split Congress. That would allow Mitch McConnell to regularly thwart Biden, just as he kept Obama's hands tied. Yet victory for Democrat challengers would see them flip the Senate, giving Biden a lot more scope to enact change.
Close Ties to Casino Worker Unions
In the short-term, the land-based gambling sector might suffer to a greater extent under a Biden presidency. He has pledged to take a far harder line on Covid-19 restrictions than President Trump. If the pandemic worsens, that could lead to casinos and land-based sportsbooks being forced to close their doors again.
However, there have been encouraging developments in the search for a vaccine. Pfizer said its vaccine has proved more than 90% effective in preventing coronavirus infections, and the United States should receive millions of doses in the coming months. Biden's close links to casino worker unions could also see him provide the industry with stimulus funds to weather any short-term issues stemming from shutdowns.
Federal Oversight Concerns
Broadly speaking, the president does not play a significant role in determining the sports betting landscape of America. It was the Supreme Court – which has a conservative majority – that voted 6-3 in favor of striking down the Professional and Amateur Sports Protection Act (PASPA) in May 2018. PASPA previously prevented every state apart from Nevada from launching legal sports betting. The Supreme Court decision empowered individual states to legalize it if they so desired.
Sports betting has now launched in Arkansas, Colorado, Delaware, Illinois, Indiana, Iowa, Michigan, Mississippi, Montana, New Hampshire, New Jersey, New York, Oregon, Pennsylvania, Rhode Island, Tennessee and West Virginia. Tribal casinos accept sports wagers in New Mexico, while tribes are gearing up to launch sportsbooks in North Dakota, Wyoming and Washington State. Virginia has legalized sports betting, and it is pending launch. Sports wagering in Maryland, Louisiana and South Dakota will take the grand total to 27.
Going forward, legalizing sports betting will remain a decision for individual states. However, some powerful forces within Congress have been pushing for federal sports betting oversight for the past couple of years, while the industry has fought back. The American Gaming Association has consistently maintained that federal legislation regarding sports betting is not necessary, a stance backed up by gaming departments in states like Nevada and New Jersey, who argue they should be left to run their own affairs.
The Long Legislative Line
The chief proponent of securing federal oversight was Orin Hatch, the longest-serving Senate Republican. His 2018 bill failed to progress in a lame-duck session, and he then retired. However, his replacement, Mitt Romney, picked up the mantle, spearheading a push for federal oversight alongside Democrat Senate minority leader Chuck Schumer. That allegiance has made the industry wary, but demands for federal oversight are likely to be put on the back burner under a new Congress in January 2021.
European sportsbooks make the Republicans the -400 favorites to control the Senate after the runoffs, with the Democrats out at +360. A split Congress would maintain the legislative gridlock, making it unlikely that a successor to Hatch's Sports Wagering Market Integrity Act will gain any traction. A Democrat win would reduce Romney's clout, and gaming would be pushed towards the back of a very line of legislative priorities, as Biden seeks to overturn many Trump administration policies. All in all, a Biden presidency should give the gambling industry a shot in the arm, but it will still be fascinating to see how this nascent sector develops over the next four years.