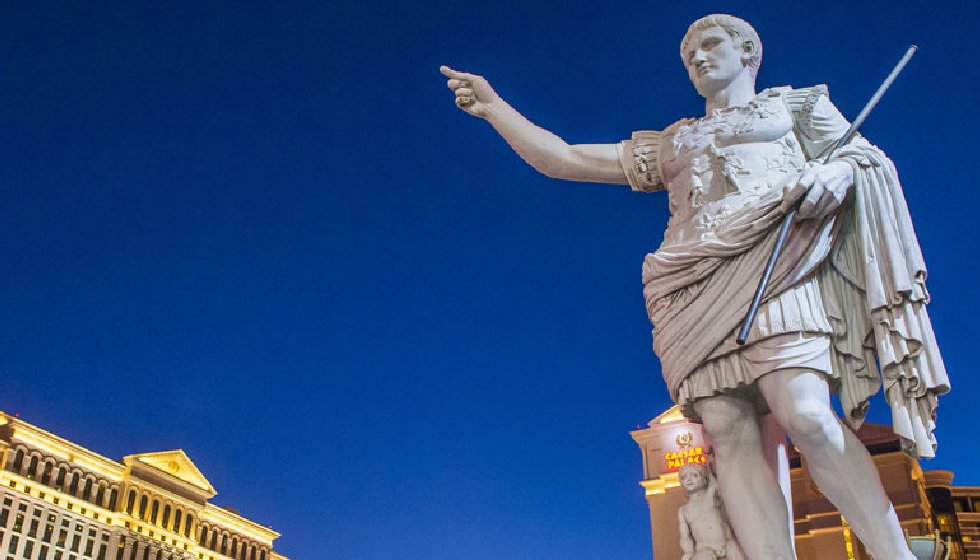 William Hill US Considers Caesars Merger
William Hill US chief executive Joe Asher has confirmed that the company is in discussions with Caesars Entertainment about combing their sports betting and online gaming operations. The merger would create a combined entity with annual operations of $7 billion and revenue of around $700 million. It would also mark an important milestone in William Hill's bid to become the number one sports betting operator in the lucrative US market.
In January 2019, the British bookmaking giant handed over a 20% stake in its US business to Eldorado Resorts, plus 13.4 million shares of the London-listed parent company. In return, it received the exclusive rights to run sports betting operations at all 26 Eldorado casinos across the US. This summer, Eldorado completed a $17.3 billion stock-and-cash takeover of Caesars Entertainment. It then changed its own name to Caesars Entertainment on July 2020.
Caesars, therefore, owns a 20% stake in William Hill. The two companies are now locked in discussions about a merger of their sports betting and online gaming operations. Caesars' land-based casino operations would not be part of the deal. It would create a separate listed entity that could command a large market valuation, consider DraftKings is now worth more than $12 billion after a public listing earlier this year.
Clearly We Bet on the Right Horse
William Hill made a play for the US market long before the Supreme Court struck down PASPA. It has built up a market-leading position in Nevada, and now it wants to become the top operator in the country amid competition from the likes of DraftKings and Flutter Entertainment, which owns FanDuel and Fox Bet. William Hill runs sports betting operations in New Jersey, Indiana, West Virginia, Iowa,  Illinois and Colorado, while it has licences for New Mexico and Mississippi and provides the sportsbook risk management for lotteries in Delaware and Rhode Island.
Asher believes a merger with Caesars would provide a great benefit to the firm. "There's a lot of opportunity in there, and we think that we've got some really powerful assets in this space, so obviously it's an ongoing subject of discussion." William Hill always assumed Eldorado might end up owning Caesars, according to Asher. "We've been riding on their coattails as they've been growing. Clearly, we bet on the right horse."
Ulrik Bengtsson, chief executive of parent company William Hill PLC, stressed the importance of conquering the US market when the firm released half-year earnings last month. "We have continued to develop both our technology platform and our product offerings, with more significant enhancements to come in the second half. We have the financial strength to confidently pursue our growth agenda, taking advantage of our market leading position in sports betting in the US, and the terrific opportunity that Eldorado's merger with Caesars brings," he said.
William Hill Cleared to Buy Six Las Vegas Sportsbooks
The Nevada Commission Gaming Commission has given William Hill another boost when it approved the firm's proposed takeover of CG Technologies. The deal will see William Hill take over sportsbooks at six iconic properties on the Las Vegas Strip: Venetian, Palazzo, Tropicana, Cosmopolitan, Palms and Silverton. It will allow William Hill to double down on its position as the number one sportsbook operator in Nevada. It already has sportsbooks at Circus Circus, Casino Royale, and Sahara.
It will also take control of another 11 Silver State sportsbooks following the merger between Caesars Entertainment and Edorado Resorts.
"We've opened up at Caesars Palace, The Linq, Paris, Bally's and at Harrah's here in Las Vegas," Asher said in an interview with the Las Vegas Review-Journal. "We're opening up today at Harveys in Lake Tahoe. So the rollout is underway." Asher also assured the Nevada Gaming Control Board that all existing sportsbooks will transition to William Hill's online offer seamlessly without any need for consumers to adapt to anything. The company pledged to hire between 80 to 100 former CG employees in Nevada.
Nevada Sports Betting Recovery Begins
Silver State sportsbooks displayed green shoots of recovery by reporting a total wagering handle of $163.5 million in July. That represented a 110% increase on the $77.9 million they handle in June and suggested that a sharp rebound could take place during the fall. However, it also highlighted the size of the challenge that Nevada operators face during the current age of contagion.
Nevada is heavily reliant on tourism, which has understandably nosedived since the Covid-19 pandemic swept across the United States in March. In July 2019, sportsbooks in the state reported a handle of $235.6 million. There was actually more sport to wager on during July 2020 than there was a year ago, as the NBA returned to action following a lengthy delay. Yet Nevada still reported a 30% year-on-year handle decline, which can largely be attributed to a lack of tourists.
Online sportsbooks handled $112.8 million of the total, leaving just $50.7 million at retail sportsbooks. That figure would normally be far higher, as visitors to Las Vegas frequently visit brick and mortar books. New Jersey, which is a lot less reliant on tourism, reported a sports betting handle of $315.1 million during July, meaning it is now firmly established as the new sports betting capital of the United States.
Garden State Hits a Home Run
New Jersey's superiority could also be attributed to the popularity of baseball in the Garden State. It borders New York City and Philadelphia, so there is a significant concentration of MLB teams in the area. Last summer, New Jersey overtook Nevada thanks to the strength of its baseball handle, but the Silver State returned to the ascendancy once the NFL season began in September.
That could all change during 2020. Nevada's online sportsbooks are not allowed to conduct remote registration, meaning bettors have to visit a physical sportsbook in order to sign up for an account. They are often reluctant to do so right now, which puts Nevada at a disadvantage. The lack of visitors to Las Vegas and Reno compounds the problem. Las Vegas reopened in June, but visitor numbers declined 70.5% year-on-year during the month. Visitor numbers were down 61% in July, and operators will hope for a return to a semblance of normality by the time the NFL season begins next weekend.