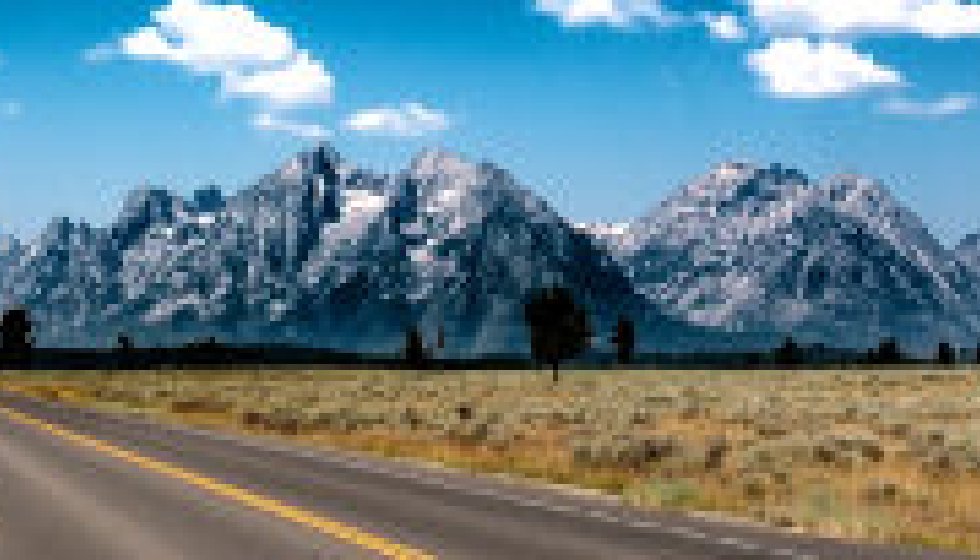 Wyoming Sports Betting Bill Gains Approval in Both Chambers
Wyoming could be the next state to legalize sports betting after HB 133 gained approval in both chambers this week. The bill would make online sports wagering legal across the state, with Wyoming taking a 10% tax on revenues. HB 133 received a 24-5-1 approval vote in the Senate and then passed through the House with a 36-20-4 vote the following day. It now heads to Gov. Mark Gordon's desk to be signed into law, and Wyoming Gaming Commission director Charles Moore has agreed to a target launch date of September 1.
It means that Wyoming could have legal sports wagering in time for the 2021 NFL season. One stipulation in the bill states that operators must be active in at least three other states in order to apply for a license in Wyoming. DraftKings has already indicated that it wants to launch in the state, while FanDuel, William Hill / Caesars, BetMGM, BetRivers, PointsBet, Fox Bet, Barstool Sportsbook and TheScore are all active in multiple states and would qualify. The likes of Unibet, 888 Sport, BetAmerica and Betfred are also on the expansion trail, and could theoretically enter the nascent Wyoming market.
Big News for Wyoming Sports Fans
The Wyoming Gaming Commission will oversee the licensing and regulation of the state's sportsbooks. Operators will have to pay an up-front $100,000 fee for a five-year permit, and a $50,000 renewal fee thereafter, plus 10% tax on revenues. It pales in comparison to the $10 million fee and 36% revenue tax in Pennsylvania, but Wyoming is a lot smaller.
In fact, Wyoming is the least populous state in the country, with fewer than 600,000 residents. It has the second-lowest GDP, ahead of only Vermont. The Wyoming Gaming Commission estimates the sports betting market can reach $449 million annually, which is less than some states take in a month, but it is still big news for the Wyoming sports fans.
Wyoming could also benefit from people heading into the state from Idaho and Utah to place legal sports wagers. Neither state has legalized sports betting yet, although there are legal sports betting in the other states that border Wyoming – Montana, Colorado and South Dakota.
Colorado Sports Betting Handle Dipped Last Month
BetMGM, BetRivers, DraftKings and FanDuel became the first four online sportsbooks to go live in Colorado on May 1, 2020. They have since been joined by William Hill, Betfred, PointsBet, Wynn Sports, BetAmerica, Smarkets, TheScore, BetMonarch, Sky Ute, Circa Sports, SportsBetting.com and BetWildwood, creating an exciting and highly competitive market. The state has enjoyed strong growth in its early stages, but it finally dipped for the first time in February.
The total handle for the month was $266.5 million, down from a record of $326.9 million set in January, according to a new report from the Colorado Division of Gaming. Revenue also decreased, from $23.1 million in January to $10.4 million in February, which represented a 4% hold for the month.
However, the decline was to be expected. February is the shortest month of the year, and there was not much action for sports fans to wager on. In January, NFL playoff games were coming in thick and fast, but there was only the Super Bowl at the start of February. As such, states such as New Jersey, Pennsylvania and Nevada all saw month-on-month declines in February too.
Basketball was easily the most popular sport among Colorado bettors in February. They wagered $95 million on NBA games and $24.1 million on NCAA basketball as March Madness started to loom large on the horizon. NFL betting reached $39.6 million via the Super Bowl. It was also interesting to see that $13 million was wagered on table tennis, compared to $9.5 million on hockey, showing that Colorado still has a deep affinity for the sport. Bettors wagered $39.9 million on parlays in February, and this figure is not broken down by sport.
William Hill Accused of Accepting Illegal Wager
The Tennessee Journal reported that William Hill accepted an illegal bet on an NCAA basketball game this week. The state's sports wagering regulations prevent operators from accepting prop bets on college athletes. However, the Tennessee Journal published a screenshot purportedly of the William Hill site accepting a $20 wager on Isaiah Mobley's total points when the USC Trojans took on the Gonzaga Bulldogs. It also showed over/under prop bets being offered on assists and rebounds for Tahj Eaddy.
The Tennessee Lottery Commissioned mounted an investigation. "There's a process in place for violations, and we will follow that process," said spokesman David Smith. "This matter is under review, however, prop bets on college players are not permitted. The operator has taken those down, and any wagers placed have been voided by the operator."
William Hill, which is in the process of being taken over by Caesars Entertainment, went live in Tennessee just before the start of March Madness. That made it the state's fifth online sportsbook. It could have been a simple error, as William Hill is live in states that do permit prop betting on college athletes, and it swiftly removed those wagering options.
The Tennessee Lottery is already under scrutiny over its decision to suspend the Tennessee Action 24/7 sportsbook. It claimed there was fraudulent debit card activity on that operator's platform, but a Nashville judge threw out the suspension last Friday, ruling the Lottery had not followed the correct procedures.
"We applaud the Court's decision and look forward to working with state officials to ensure public safety and trust in our regulatory system while maintaining an environment for businesses to thrive in Tennessee," Action 24/7 president Tina Hodges said in a statement. "Thank you to our loyal players and friends across the state for your confidence, support and encouragement. We'll be back in action soon." The Lottery pledged to continue working with Action 24/7 to "implement appropriate minimum internal control standards that protect the public interest and minimize risk to the integrity of sports gaming in Tennessee".