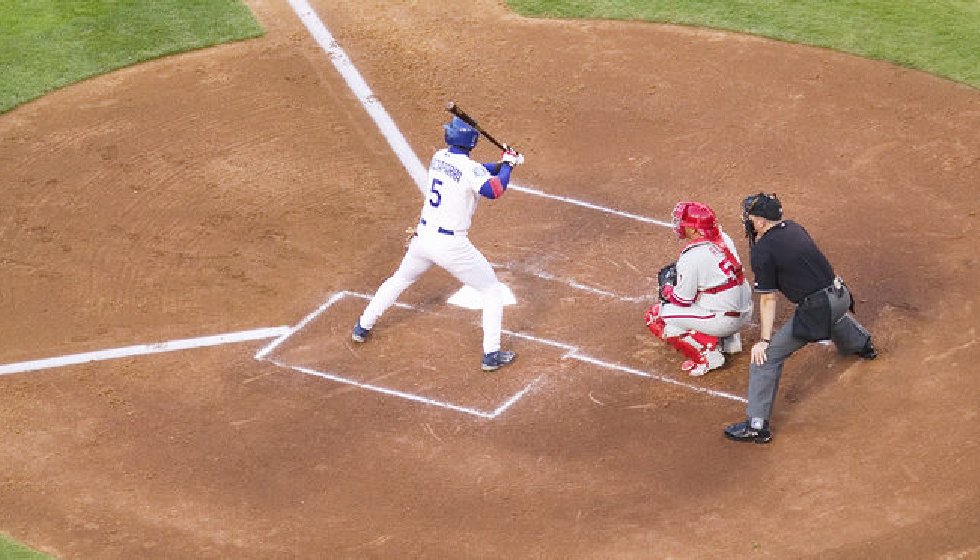 Yet Another Record-Breaking Month for New Jersey Sportsbooks
New Jersey sportsbooks set a new national record for the fourth consecutive month when they reported a $931.6 million handle for November. The Garden State made history when it took $669 million in sports wagers during an action-packed August. That shot up to $748.6 million in September, then climbed to $803.1 million in October, before soaring again in November. The latest results pushed New Jersey's annual sports betting handle past the $5 billion mark, which is a tremendous feat when you consider the difficulties the industry has faced this year.
New Jersey operators will be delighted to increase the handle in November, as it was a quieter month for sporting action than October. The NBA Finals concluded on October 11, while the final game of the World Series took place on October 28. The new NCAAB season did not begin until November 25, leaving football as the only major sport for the majority of November.
Garden State sportsbooks took $433.3 million in football wagers during November, according to the state report. They took another $194.3 million in parlays, and football probably accounted for the bulk of that tally too. The "other" category, which includes all sports apart from football, baseball, basketball and parlays, accounted for $221.5 million of the handle. Basketball wagers hit $88.5 million, with regular NCAAB action beginning towards the end of the month.
FanDuel and DraftKings Maintain Dominance
Online sportsbooks contributed $872.1 million of the November handle, with just $60 million coming from the retail channel. Revenue for the month hit $50.6 million, which amounts to a hold of 5.4%. That was actually a decrease on the revenue held in October, so it was a pretty good month for the bettors.
Sports betting was once again the star performer for the state's gaming industry. Total gaming revenue was down 5.6% year-on-year to $289 million, driven by a 34.6% decline in revenue from retail casinos in Atlantic City. They have been hit hard by the Covid-19 pandemic, which has made people wary of leaving their homes. Online casino gaming revenue increased 86.9% year-on-year to $92 million, so operators with online sportsbook and casino operators are flourishing in New Jersey.
The markets responded positively to the news, as shares in DraftKings and Flutter Entertainment, the owner of FanDuel, increased this week. As usual, they dominated the state in November. Meadowlands, which hosts FanDuel and PointsBet, brought in revenue of $24.8 million in November. Resorts Digital, which hosts DraftKings and Fox Bet, reported revenue of $14.6 million. All the others combined for just $11.2 million.
Pennsylvania Handle Dips
New Jersey's performance looks even more impressive in the context of neighboring Pennsylvania's figures. Pennsylvania sportsbooks took $491.9 million in sports wagers during November, which was down 6.4% on the previous month. There was less action for Pennsylvania sports fans to bet on in November, as the Eagles had a bye week, while the Steelers' Thanksgiving game against the Ravens was delayed to December.
Pennsylvania has a larger population and GDP than New Jersey, and many more pro sports teams, so you might expect it to have a larger handle. However, New Jersey receives plenty of visitors from New York – which does not permit online sports wagering, only retail sportsbooks at some remote casinos – and it has a far less onerous tax regime. Pennsylvania takes a 36% revenue tax on sports wagering.
Yet PA sportsbooks actually increased their hold to 9.1% in November, resulting in revenue of $48.5 million. That figure stood at $37.4 million after deducting the cost of promotional credits, meaning the state earned $11.2 million in taxes, according to the report from the Pennsylvania Gaming Control Board.
FanDuel remains the market leader in Pennsylvania, with a handle of $180.1 million in November. That amounts to a 36.6% share of the market. DraftKings was next, with $112.5 million, followed by the two BetRivers books, which totaled $62.4 million. Barstool Sportsbook was fourth, with $57.8 million. Barstool's market share decreased from 12.1% in October to 11.8% in November, while FanDuel increased its share of the market.
Illinois Gathers Momentum
Pennsylvania's status as the third largest sports betting market in the country is now under threat from Illinois. Sportsbooks in Illinois took $434 million in wagers during October, a 42% increase on the previous month. That left it fourth, behind only New Jersey, Nevada and Pennsylvania. Illinois reports its figures a lot later than New Jersey and Pennsylvania, so we will have to wait a few weeks to see how it fared in November, but it could soon overtake Pennsylvania if it maintains its upward curve.
Illinois has a slightly smaller population than Pennsylvania, but a larger GDP, and its growth potential is vast. It is a new market, but it has already grown to twice the size of states like Colorado and Indiana. Online wagering already accounts for more than 90% of the handle, and competition is increasing. Local operator BetRivers, owned by Illinois-based Rush Street Interactive, had first mover advantage, and it remained the market leader in October, although DraftKings and FanDuel were snapping at its heels.
William Hill Piles More Misery on Gambet
Over in Washington DC, the land-based William Hill sportsbook at the Capital One Arena is still rubbing salt in the wounds of the District Council. The Council awarded lottery provider Intralot a controversial exclusive contract to run online sports wagering in Washington DC after it promised to hold an abnormally high percentage of the handle. It offers utterly horrendous -118 lines on some sides, which is way below the standard industry juice of -110.
The idea is that the Council will benefit from higher taxes, but bettors in DC have been understandably reluctant to accept such pitiful odds. They have probably remained loyal to offshore books and neighborhood bookies instead, where they can enjoy -110 or reduced juice -105 lines.
William Hill then opened a temporary sportsbook kiosk at the Capital One Arena, and it has been running rings around Intralot's GambetDC. The small William Hill retail book took $13.7 million in bets during November, and held $2.7 million in revenue. Gambet, which holds a monopoly over online sports wagering in the District, could only reach a handle of $3.9 million and $882,678 in revenue. That amounts to a 22.7% hold for Gambet, which is extremely high and suggests bettors will struggle to find value there.